SAM CONCEPCION
Samuel Lawrence Lopez Concepcion
(born October 17, 1992) in
Manila
,
Philippines
, is a
Filipino
singer
and
actor
and
host
.
Concepcion was born on October 17, 1992 in
Manila
,
Philippines
to Raymund Concepcion and Gene Concepcion, both stage actors from the Metropolitan Theater. He is the third of four children and siblings to
Kuya
Red (24),
Diko
Kevin (23) and as
Sangko
Sam to their younger sister, Gabby (13). After he was born, their parents eventually stopped in theater acting so they were not able to see them perform, however, it leads Concepcion to do theater roles as his parents did.
Concepcion was home schooled under the International Studies. As early as two years old, Concepcion was already able to carry a tune and dance to simple songs. At five years old, he had his first public performance at a worship cantata which later landed him the role of the young
Jose Rizal
in a stage play entitled,
Sino Ka Ba, Jose Rizal?
.
During the play, he was discovered by David Cosico, a talent manager, who then encouraged Concepcion to sign up with S.T.A.G.E.S and enroll in
Trumpets Playshop
music theatre class to further hone his talents and potential.
Concepcion already had various plays under his name, as early as nine years of age. This included the role of
Edmund Pevensie
in the local stage adaptation of
The Lion, The Witch, and The Wardrobe
, '
Peter Pan and the Time Machine
and
Mr. Noah's Big Boat
.
Aside from theatre plays, Concepcion also appeared on television through a commercial featuring him and his real-life dad in
Maggi Sinigang sa Miso
. He also appeared on various shows for children on
ABS-CBN
, such as Sineskwela and Hirayamanawari. Concepcion even had a regular hosting stint on ABC-5's A.S.T.I.G. (All Set To Imitate God), a show about
God
made for children.
He emerged as the winner for the Big Division of
Little Big Star
's Season 1 in April 2006.
He currently has a contract under STAGES and
ABS-CBN
's Star Magic. Concepcion started on a total of 12 theater roles and had various plays even at a young age, including the role of
Edmund Pevensie
in the local stage adaptation of
The Lion, The Witch, and The Wardrobe
and Mr. Noah's Big Boat. He has been in the role of
Peter Pan
from 2002 until 2012. Aside from theater roles, he has acted in movies including
Way Back Home
and
Shake, Rattle & Roll 13
. He acted in his first lead role on 2012 in the first Filipino musical-film entitled,
I Do Bidoo Bidoo: Heto nAPO Sila!
. He had his first role in television in ABS-CBN's
Mga Anghel na Walang Langit
, and his major break as Boy Bawang in the fantasy series
Super Inggo
. He also played the role of Bea Alonzo's younger brother in

Betty La Fea

, Filipino TV series, and in

Mirabella

in 2014.
Sam Concepcion
is an award-winning talent and the youngest heartthrob in the Philippines. He has been theatre acting ever since he was 9. But Sam's biggest break happened when he joined
Little Big Star
, a singing talent search in ABS-CBN hosted by
Ms. Sarah Geronimo where he competed against Charice Pempengco (she won 3rd Place).
Sam instanly became the crowd favorite; was always the texters choice awardee eversince the program started. He competed very well and eventually won the title
The Brightest Star
as he emerged the ultimate winner of the said program in April 2006. Victory had come unexpectedly for Sam, but due to his very evident talents and the love of the Samsters, what his loyal supporters would collectively call themselves, he won by a mile.
Sam speaks fluent Filipino and English.
In 2007, he launched his self-titled album under Universal Records and was certified Gold by the Philippine Association of the Record industry.
Pop Class (2010)

Forever Young (2011) - hit the charts at Number 1 for seven weeks in a row.

Infinite (2013)
Earlier Achievements:
Representative to the Korea World Travel Fair (2006) by the Department of Tourism

As Youth Role Model and Spokesperson (appointed by Department of Education(2007)

Ambassador for Get Caught Reading campaign by National Book Development Board's (NBDB)

Official Spokesperson of the Philippines for "B4USurf" (2008)

Youth Ambassador for Education and the Arts" in the 3rd District of Manila (2008)

Ambassador for Children for World's Vision. (2008)

Kung Fu Fighting (First Filipino chosen by Dreamworks to sing the theme song of the animated movie, Kung Fu Panda, which was included in the Asian soundtrack album.)

Performed in Malacanang, chosen by the Philippine Government to sing in front of the former President of the Philippines, Gloria Macapagal-Arroyo (2009)

Also performed in front of the top world economic leaders during the APEC's "Business Advisory Council Gala" Opening. (2009)

Awarded by the United Nations Youth Association of the Philippines the prestigious UNAPOutstanding Youth Leader award given in Malacanang Palace in 2009.
________________________________________
On October 2008, Concepcion was appointed by the Philippine Department of Education as the Youth Role Model and Spokesperson. Being its Ambassador for Education, Concepcion was tasked onto a nationwide school tour, dubbed as, SAMa-SAMa sa Eskwela, that aimed to encourage students across the country to prioritize their education while reaching for their aspirations. Former Education Secretary Jesli Lapus asked Concepcion to inspire young Filipinos to see how education can improve oneself. He stated, "We need somebody like Sam to remind the youth that education can be enjoyable and can bring us close to our dreams..". As a spokesperson, Concepcion spearhead campaigns and advocate co-curricular concerns through the "SAMa SAMa sa Eskwela" project and other activities. He managed to visit 50 schools and 100,000 students on its first month and had been to various points in the country like Pampanga, Bohol, Laguna, Cebu City, Cagayan De Oro City, and Davao City. Concepcion, on his talk highlights the importance of literacy, English proficiency, finding one's talent, and excelling in school. Having joined many government campaigns like "Go Negosyo," and "Anti-Smoking Campaign of the World Health Organization," Dep Ed National Director Joey Pelaez is amazed at Sam's drawing power among the youth. He also becomes one of the National Book Development Board's (NBDB) Get Caught Reading campaign ambassadors in 2007.
Concepcion was then appointed by the Business Software Alliance as the Official Spokesperson of the Philippines for B4USurf, an Asian-wide campaign that aimed to promote safe internet use. In addition, Concepcion is still the Youth Ambassador for Education and the Arts in the 3rd District of Manila during that time. For the campaign, he launched his PaperClay Art Competition at the Manila Ocean Park with a theme, "Ako Para sa Kalikasan".
In 2008, Concepcion has found another interest, which is advocating the rights and welfare of every Filipino child as he is the latest appointee for World Vision's Ambassador for Children.
As World Vision ambassador, he becomes active in various World Vision activities. He embarked in visiting poor municipalities and provinces in the Philippines to encourage everyone to share their blessings, so poor Filipino families can experience the joy of
Christmas
through World Vision's "Noche Buena Gift". On early 2009, he visited
Palawan
, particularly far-flung areas of the province to see the lives of the Filipino children.
In the same year, Concepcion was also appointed as the Youth Ambassador for Education and the Arts in the 3rd District of
Manila
wherein he launched his "PaperClay Art Competition" at the Manila Ocean Park with a theme,
"Ako Para sa Kalikasan"
. He believes that PaperClay art is a great tool in exercising the creativity of students and the youth. On May 2009, Concepcion held another major concert entitled,
I'll Find Your Heart: Part 2
held at the Crossroads77 Convenarium in
Quezon City
. This concert-for-cause helped raise funds for Aim Christian Learning Center.
When the Philippines was hit by
Typhoon Ondoy
, Concepcion along with other celebrities helped in distributing relief goods to the isolated families in evacuation centers in
Metro Manila
. In
Marikina
, who was the mostly affected by the typhoon, Concepcion gathered all the children for interaction to encourage positivity among them especially those who are traumatized by the disaster.
On December 2011, Concepcion and Star Magic artists, led by actor Piolo Pascual held a one-night concert dubbed as "A Night to Give Back" at Zirkoh Morato, wherein handicapped and disadvantaged children were the main beneficiaries. The proceeds of the concert were donated to Elsie Gaches, Reception and Study Center for Children, Sanctuary Center and Sagip Kapamilya. In the same month, Concepcion also attended a feeding program for undernourished children from Teresa Heights in Fairview, Quezon City. On December 29, 2011 Concepcion was joined by co-ambassador Tippy Dos Santos in the culminating activity of the "Child Friendly Space (CFS)" in the evacuation center situated in the village of Macasandig, Cagayan de Oro to give relief efforts to the victims of Typhoon Sendong. The two also visited some of the hardest-hit areas in Tibasak and Sitio Cala-Cala wherein they listened and bonded with the survivor families and children. "The typhoon left thousands of children homeless and vulnerable," shares Sam. "In my own little way, I hope to comfort their weary hearts", he added.
On September 30, 2012, Concepcion alongside other ambassadors for World Vision Organization including Tippy Dos Santos, Gloc 9,Ogie Alcasid and Nikki Gil joined the campaign against world hunger taglined as "Your Hunger can Feed a Child" held at the SM North Edsa Skydome. This annual event, on its third year in the Philippines, is part of a worldwide movement that aims to raise awareness and funds to fight hunger, especially among children.
In 2013, Concepcion is one among Filipino artists who performed at the annual MYX! Mo, 2013 concert held at the Mall of Asia Concert Grounds, in which the proceeds went to the millions of victims of Typhoon Haiyan (Yolanda), the strongest typhoon ever recorded that hit the country.
__________________________________________________
Soon after his winning, he has been offered lots of projects and endorsements. One of the biggest endorsments he got is being the model of Bench's newest clothing line. Bench, being one of the pioneer clothes provider in the Philippines, chose Sam to be the endorser of Bench Tweeners, made for young teens. He has also become a magazine favorite, be it in the cover or a magazine feature. He, together with Shaina Magdayao, was the cover for Candy's August 2006 issue. By September, Sam was awarded the number one Candy Cutie in Candy. He was also featured in, K-Zone, Total Girl, YES!, Hi, Inside Showbiz, Star Studio and other leading magazines in the country. This has once again proved that he is very much in demand to teenagers.
Moreover, Sam's achievements didn't stop from winning in LBS. In just a year, he achieved a whole lot more both locally and internationally. Last June 2006, Sam's first short film entitled
Miko
won 1st place at the
Bogen Imaging Film
and
Video Shorts 2006 in a New York Film Festival
. Meanwhile in
Korea
, Sam, together with the
Playshop kids
, won the
Best Folk Performance
award during a
World Travel Fair
. Aside from his international achievements, Sam was also hailed as the
Pinoy Wannabe
award winner in the
Nickelodeon's Kids Choice Awards
where people across the globe casted him over 25,000 votes, winning over Sam Milby, Manny Pacquiao, Bianca Gonzales and Iza Calzado last July 2006. He was also chosen to sing before world leaders, including our country's President, and top economic delegates from other countries at the pre-APEC convention held in Cebu last August 2006.
On February 19, 2011, he was the opening act for
Taylor Swift
's concert in
Manila
and sang his hits "Yeah2x", "
Kung Fu Fighting
", "Even If" and "
Fireworks
".
Manila Bulletin
reported that he was personally chosen by the international artist to open for her Asia-leg but it wasn't pushed through as Concepcion only performed at the Manila show.
On June 17 of the same year, he also did
an opening act for
Miley Cyrus
concert in
Manila
.
According to Nixon Sy of
Futuretainment
, he was chosen after he emerged as the top young performer of his mother network - Concepcion for
ABS-CBN
.
Concepcion also showed his directing skills and directed Tippy and Morisette's Face Off concert. He also contributed his time and talents for free when he joined the "Pilipinas, Tara Na!" music video together with the other Filipino artists to boost domestic tourism of the country.
Concepcion celebrated his 10th anniversary in show business by starring as the lead character of
Peter Pan
in the musical version which was staged by
Repertory Philippines
and S.T.A.G.E.S at the Meralco Theater.
This production is also the first time that this version of Peter Pan, written by Stiles and Drewe and the late Willis Hall, will be staged in
Asia
.
It relives Sir James Barrie's timeless tale of the boy who never grew up.
He also released his third studio album entitled "Forever Young" under
Universal Records
with
Forever Young
serves as the single of the album.
The single went on to the
MYX Philippines
Chart at Number 1 for seven consecutive weeks.
On July 2012, Concepcion was invited in Indonesia to guest in a morning variety show, Dahsyat Musik on RCTI Channel.
He performed his single "Forever Young" and his rendition of "Yeah 3x.".
This is the first time that he got to perform for Indonesians, wherein he reached the top spot of the trending topics in Indonesia.
After his performance, a talent manager in
Indonesia
immediately talked to Concepcion and his manager for a future career in the country.
According to Concepcion on an interview, this will be his stepping stone to penetrate the Asian market.
On the same month, he releases his single "Forever Young" in Indonesia under
THREE Heiz
artist management. The actor will soon be in Indonesian dramas, recordings and commercial endorsements.
Following his guesting on the show, Concepcion won as "Most Awesome Guest" on
Dahsyat Awards
in Indonesia on 2013.
Concepcion is set to release his second full-length album, Infinite on August 10, 2013 under Universal Records which was originally set for April release.
The album celebrates his 10th anniversary in the music industry. He stated,
"It's totally different from the way I used to sound. It's a new sound and a new look for me as a recording artist. That's one thing that my fans can look forward to."
He also added,
"It's going to be new music for me, something that you haven't heard me do."
.
He also revealed that part of 2013 will be dedicated to his international career.
He released his first single "No Limitations" ahead of his album on May 24, 2013 through digital download which became no. 1 for five consecutive weeks. On June 25, it was announced that he will again take part on the
Philippine Popular Music Festival
to sing "Dati" with
Tippy Dos Santos
and
Quest
. The song was written by Thyro Alfaro and Yumi Lacsamana.
Concepcion is also set to appear in an upcoming series of
ABS-CBN
entitled as
"Mira Bella"
in 2014, with young actors
Julia Barretto
and
Enrique Gil
.
In an interview with ABS-CBN News, Concepcion said it has been a while since he played the lead character and this is a good opportunity for him to hone his skills and become a better actor.
His first major solo concert is happening on March 15, 2014 in Manila, at the Music Museum. Posters and how to buy tickets online are shown below.
EPs

Repackaged Album

Video Album

Video Albums

2004: Dunkin Donuts Christmas Album
2006: Little Big Deeds
2008: Kung Fu Panda (Kung Fu Master Edition)
2008: Kung Fu Panda (Secret of the Furious Five)
Year
Title
Role
2002
Sino Ka Ba Jose Rizal?
young Jose Rizal
First Name
Noah
The Lion, The Witch and The Wardrobe
Edmund Pevensie
2003
Song of Mulan
Mushu
2004
Mr. Noah's Big Boat
voice of Japeth (Noah's son)
Ryan Cayabyab @ 50
young Ryan Cayabyab
Peter Pan and the Time Machine
Wendell
Ragnarok
Prince
2006
Philstar Event
Paperboy
2007
High School Musical on Stage
Troy Bolton
2009
N.O.A.H
Narrator/God
2011
Peter Pan
Peter
Year
Award
Category
Result
2005
18th Aliw Awards
Best Child Performer
Nominated
Entertainment Konek
Male Crush ng Bayan
Won
2006
Nickelodeon Kids' Choice Awards
Pinoy Wannabe
Won
19th Aliw Awards
Best New Male Artist
Nominated
Yes! Philippines Award
Next Male Superstar
Nominated
CREBA
Filipino World Champion Artist Award
Won
K-Zone Awards
Best Male Singer of the Year
Won
CandyRap Awards
Favorite Teen Star
Won
2007
33rd Metro Manila Film Festival
Best Supporting Actor
Nominated
20th Aliw Awards
Best Stage Actor in a Musical
Nominated
21st Star Awards for TV
Best Public Affairs Program Host
Nominated
German Moreno Special citation
Vaudeville Award
Won
2008
MYX Music Awards
Best New Artist
Won
Gawad PASADO Awards
PinakaPASADOng Kabataan
Nominated
2009
Pure & Fresh Top Teens Awards
Top Teen Male Entertainer
Won
United Nations Youth Association of the Philippines
UNAP Outstanding Youth Leader
Won
Dangal ng Pilipinas Award
Best Promising Male Young Singer Performer
Won
2011
27th Star Award for Movies
New Movie Actor of the Year
Nominated
FAMAS
German Moreno Youth Achievement Award
Won
2012
MYX Music Awards
Favorite Male Artist
Nominated
Favorite Remake
Nominated
Favorite MYX Celebrity VJ
Nominated
2013
Dahsyatnya Awards
The Most Awesome guest star
Won
10th Golden Screen Awards for Movies
Best Performance by an Actor in a Lead Role-Musical or Comedy
Nominated
26th Awit Awards
Best Performance by a Male Recording Artist (Kontrabida)
Pending
In the recent Phil-Pop Music Fest 2013, Sam Concepcion's song "DATI" (Before) feat. Tippy dos Santos, which has gained popularity, became the winning entry. The song was composed by Thyro Alfaro, and Yumi Lacsamana.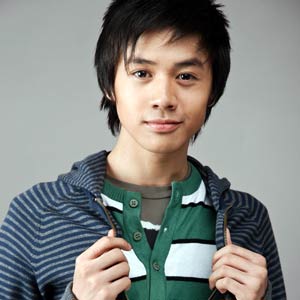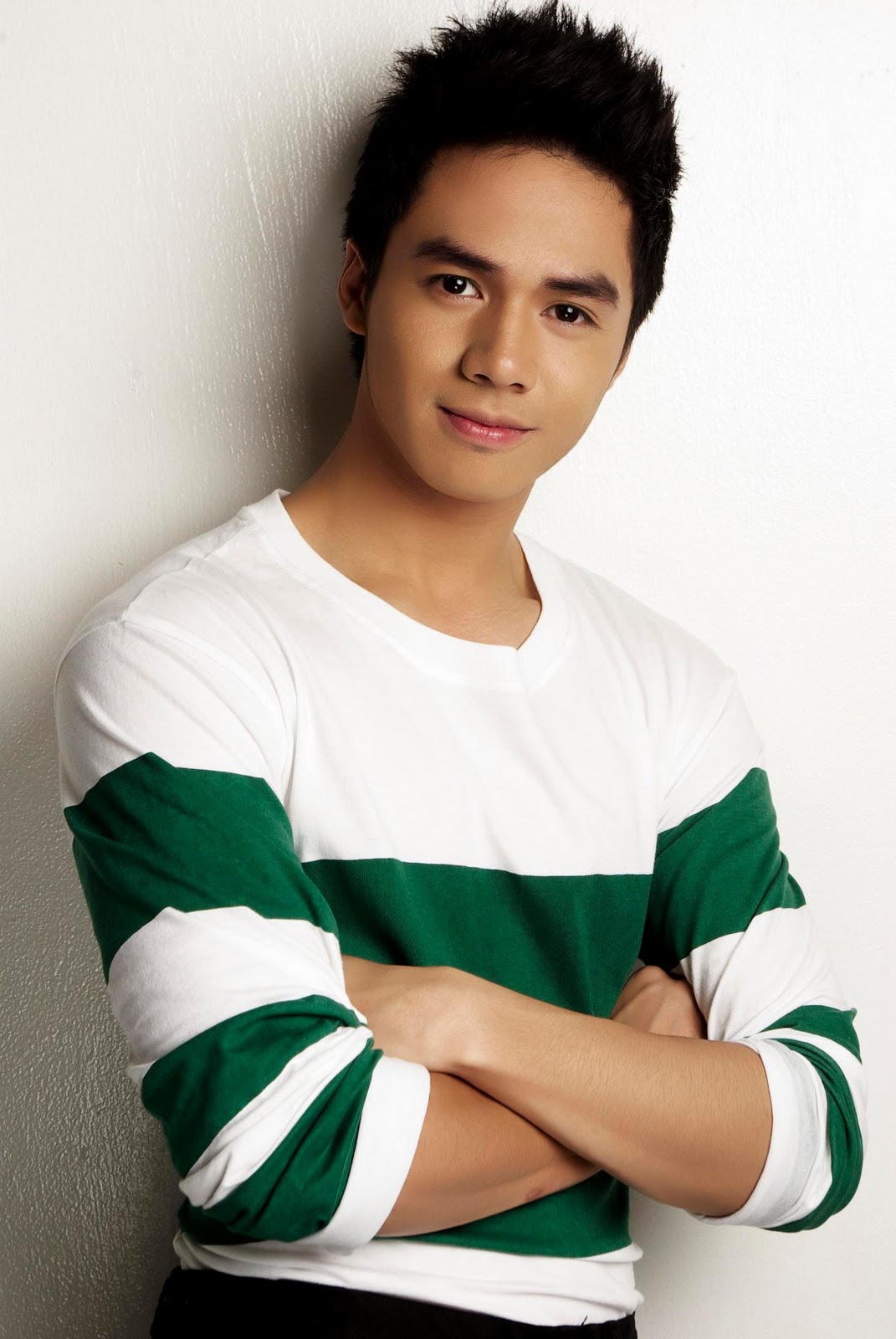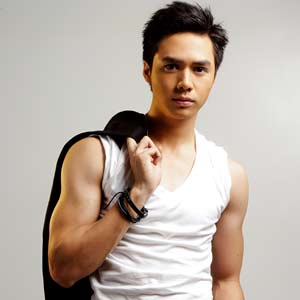 ___________________________________________________________
___________________________________________________________
THE ULTIMATE POP PERFORMER
\
___________________________________________________________
___________________________________________________________
___________________________________________________________________
___________________________________________________________________
TV SERIES
SUPER INGGO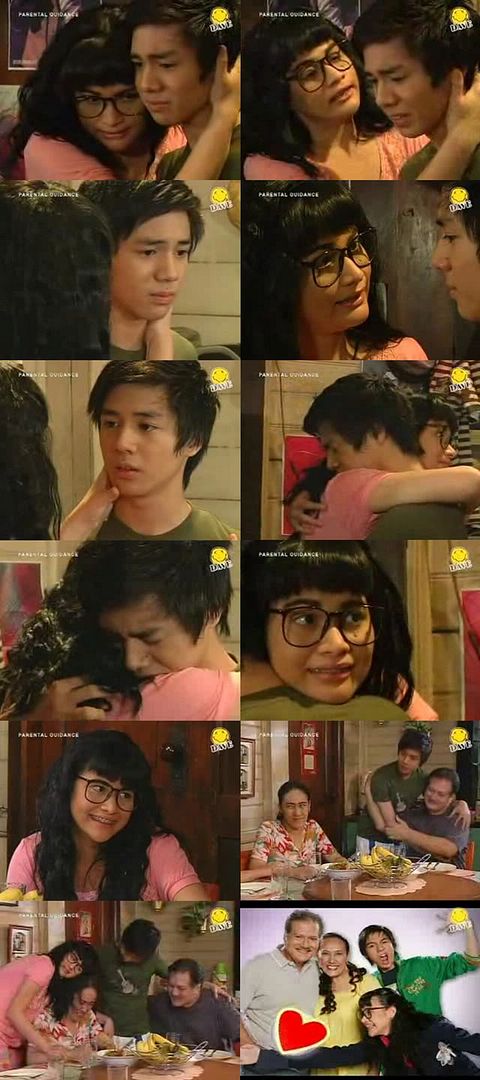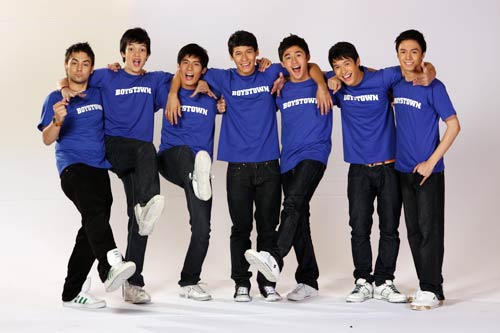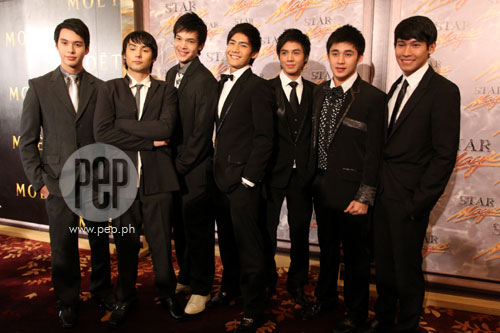 __________________________________________________________
__________________________________________________________
MODELING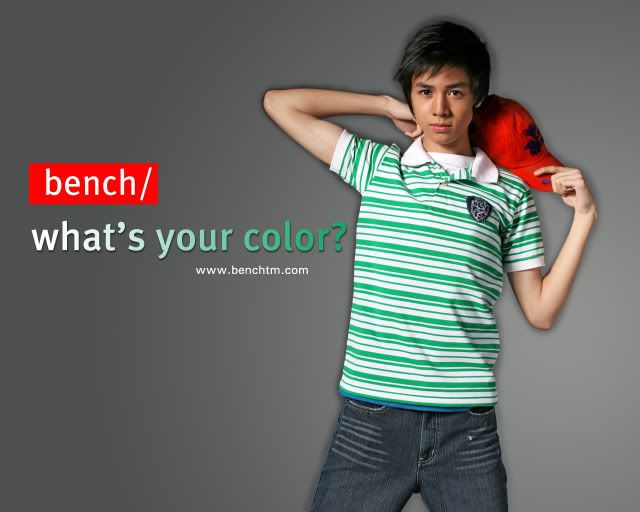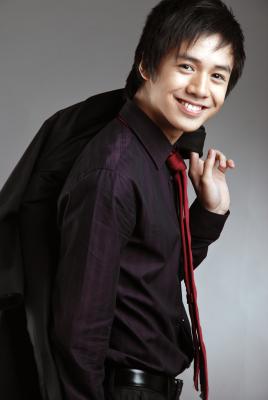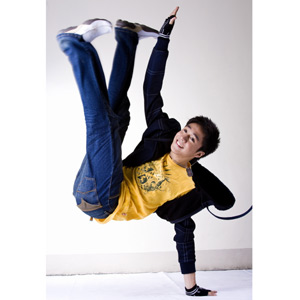 _______________________________________________________________
_______________________________________________________________
MATURING
______________________________________________________________
______________________________________________________________
HIS ALBUMS & MUSIC VIDEOS
HAPPY
I'LL FIND YOUR HEART
KUNG FU PANDA (ASIAN RELEASE)
SOMEONE and STAY THE SAME
FOREVER YOUNG
DATI (BEFORE)
_________________________________________________________________
_________________________________________________________________
COVERS & ENDORSEMENTS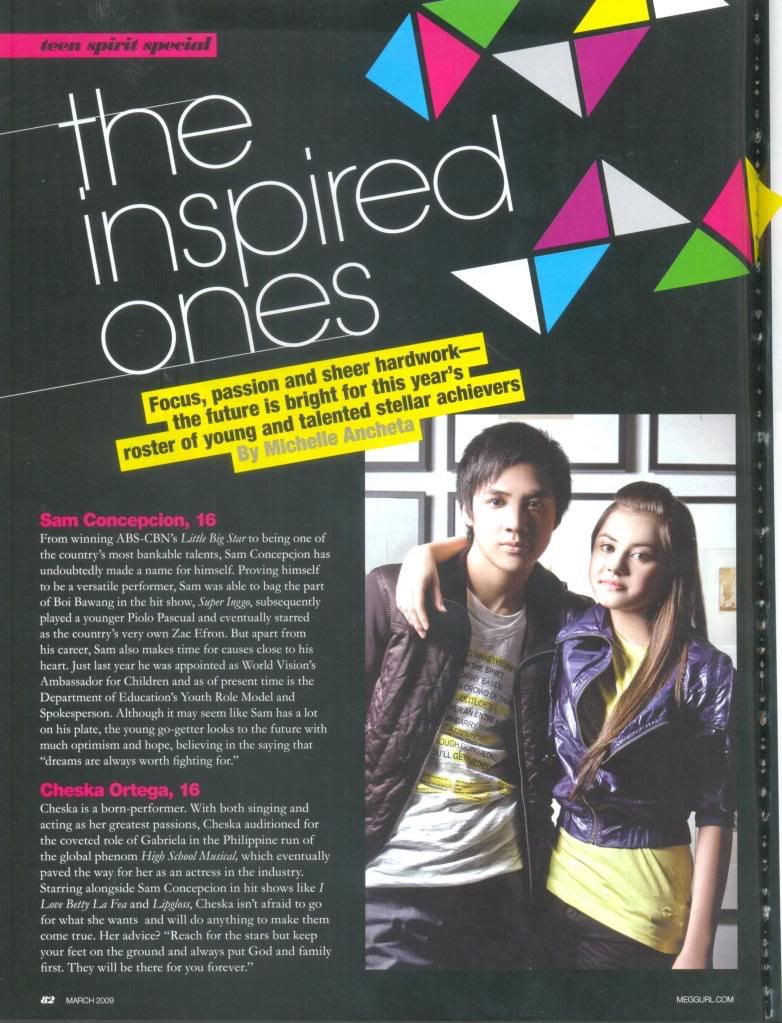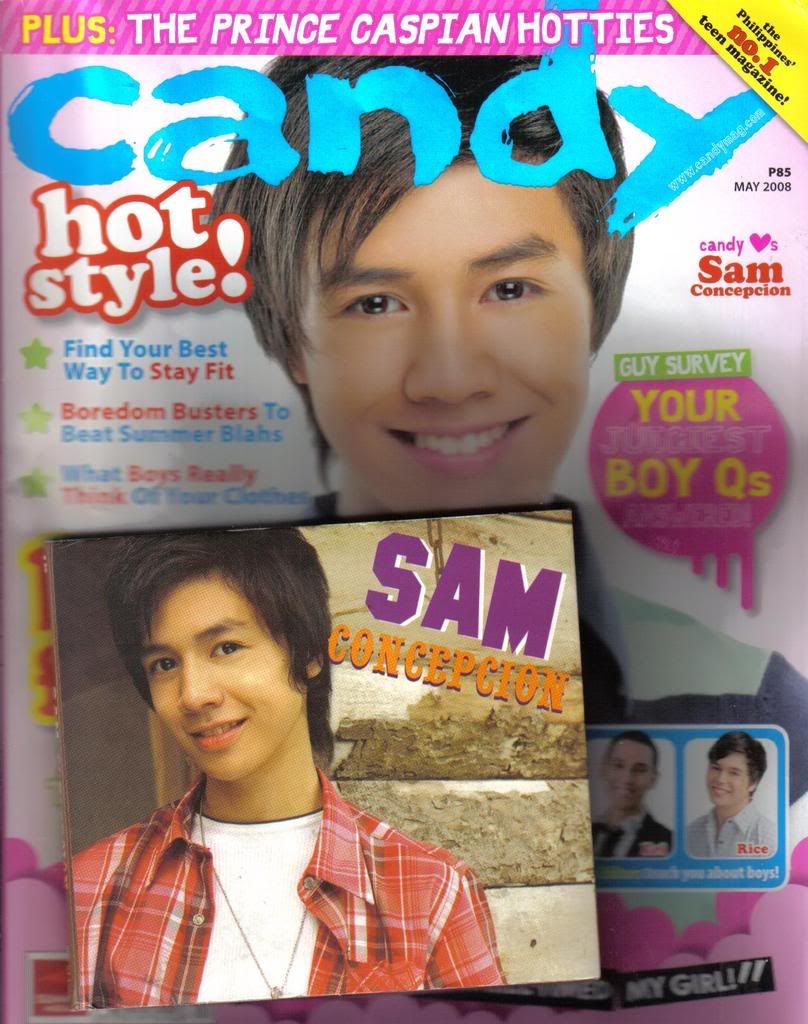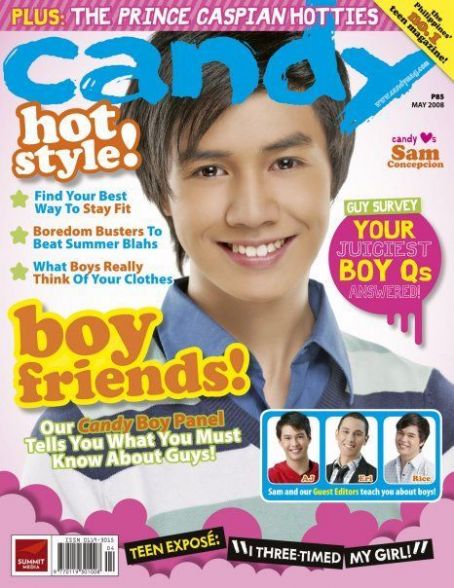 __________________________________________________________
__________________________________________________________
PERFORMANCES/PROJECTS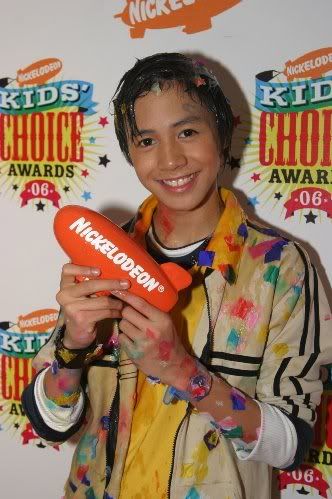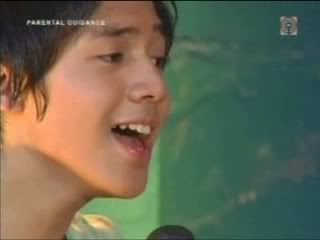 One of his performances on TV
Performed in World Travel Fair in Korea
Kung Fu Panda MV
As GIGGER BOYS (Young actors performing as a group and they called themselves GIGGER BOYS only for ABS-CBN A.S.A.P Show)
BEAUTIFUL SOUL
WITH YOU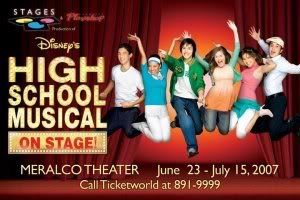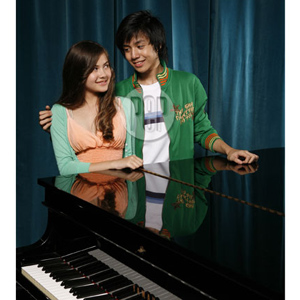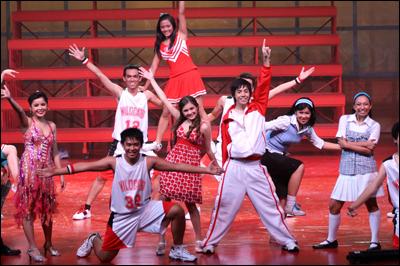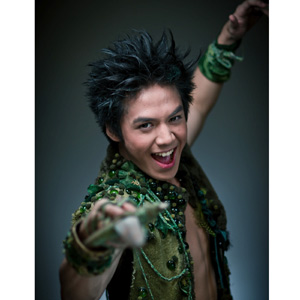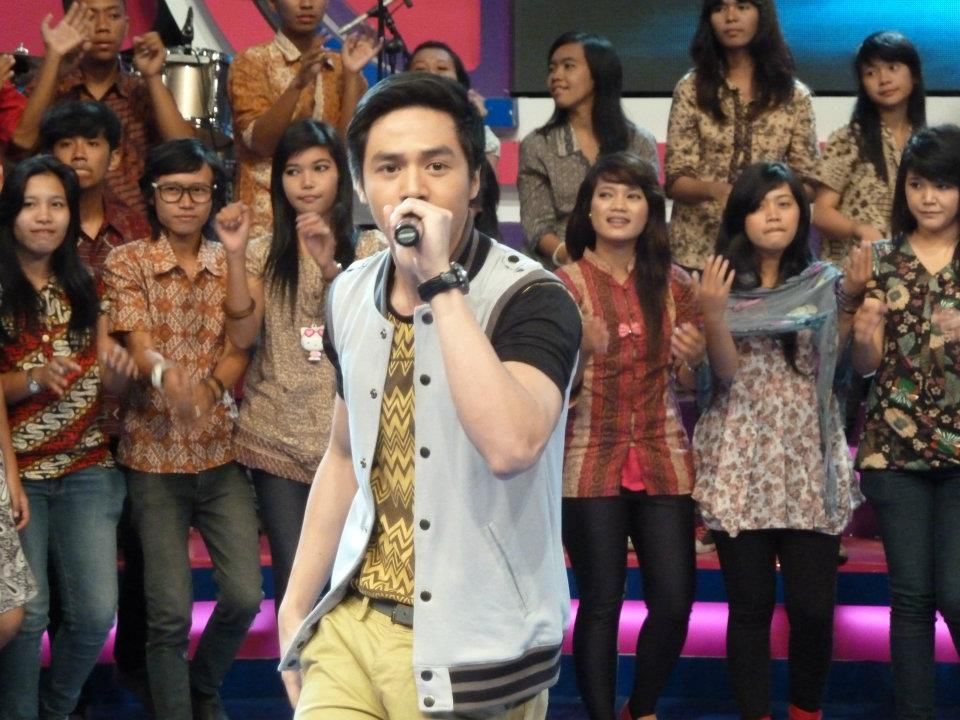 REGULAR VJ ON MYX PHILIPPINES
_______________________________________________________
_______________________________________________________
ESCAPADES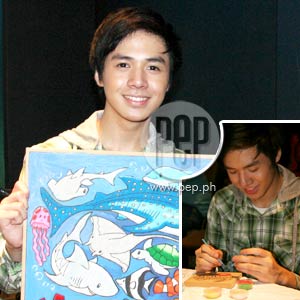 WITH HIS A.S.A.P SHOW GROUPMATES "GIGGER BOYS"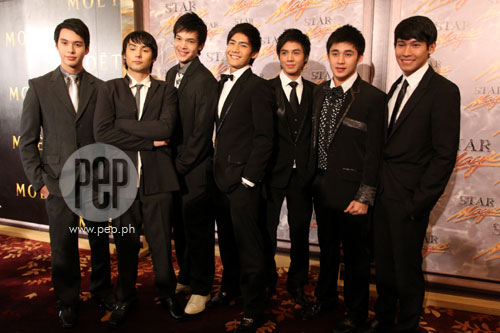 ____________________________________________
SAM CONCEPCION WAS HOSPITALIZED
__________________________________________________
__________________________________________________
LATEST HAPPENINGS