Lee Jong Suk
(이종석, born 14 September 1989) is a South Korean actor and model.
He debuted in 2005 with the short film
Sympathy
. Jong Suk has appeared on CFs for several companies and notably for CASS Beer Fresh with
Kim Woo-bin
and New Asics with
Ha Ji-won
. He also won Best New Actor at the 2012 KBS Drama Awards - for
School 2013
. In 2013 Lee Jong Suk ranked respectively in fifth place according to a survey entitled 'Actors Who Lit Up 2013' by Gallup Korea, one of the most recognized awards in Korea for the entertainment industry.
Since November 2013 Lee Jong-suk uses his voice to help the blind as the New Ambassador for the 'Good Library Project'. He is lending his face and voice to Standard Chartered Bank's project. The project gets people to donate their voices to reading books for recording so that blind people may also enjoy their stories.
Name: 이종석 / Lee Jong Suk
Profession: Actor, model
Birthdate: 1989-Sep-14
Birthplace: Yongin City, Gyeonggi-do, South Korea
Height: 186cm (6 ft. 1 in.)
Weight: 65kg
Star sign: Virgo
Blood type: A
Family: One younger brother and one younger sister
Talent agency: WELLMADE STARM
Education: Konkuk University (Professional Motion Pictures Art major)
Hobbies: Games, basketball, chess
Skills: Taekwondo, piano
HIS TYPICAL LIFE
I was born on September 14, 1989. I am originally from Yong-in and I began to live on my own in Seoul since high school after entering a performing arts school.
I am the eldest of two sons and one daughter. My brother is two years younger than me and my sister is four years younger.It is really funny when I think about how we used to fight slapping each other's heads.
I'm very shy. I couldn't even raise my hand to do presentations in school.I'm usually the one who calls people up or visits them when I become close with someone.
I am really close with a senior, who is preparing to become a singer, from my high school and we usually eat out a lot near my house. Who pays? I always pay for us two. (Laugh)
My father was strict only towards me. I think he was displeased with me because I am the eldest and I am quiet and timid compared to my siblings.It's not as bad as it was before but I still can't look over to the main room when my father is there because he is scary.
There is nothing that I haven't learned to do when I was younger. I learned how to play the piano, do taekwondo, draw and play baduk [Korean chess]. I somewhat liked to play the piano but I was forced to take taekwondo lessons. I once got in a car accident on the way to taekwondo and I tore my cruciate ligament. I was glad thinking that I didn't have to go to taekwondo anymore but as soon as I was released from the hospital my father told me to go back.
My brother ended up having to stay put and just study all the time because I got into a performing arts school without studying. I get all choked up and feel sorry towards my brother when he says "I haven't thought of anything else because I spent all my time studying." He would have been good in sports because he is taller than me (I'm 186 centimeters tall).He didn't do so well on his college entrance exam last year so he's studying to take them again.He's at an academy all the time and he comes home every once in a while so it feels like he's on leave from the military.
I thought I was the only grown up when I was in high school. I also drew a line from my friends, telling them that they are still young, and didn't hang out with them.I really regret doing that.I don't have any friends in my phone book that that I can call up for a cup of coffee.
I worked as a model for six years and my parents were extremely frustrated since its a job that doesn't involve that many TV appearances. I moved to Seoul on my own just to pursue my modeling career and there was a time when they [my parents] told me to just enter the military since I didn't have anything to show for what I have done. But they're really happy now.
My skin is on the white side and in order to look manly, I tried tanning but it didn't work out.I just turned red. Lately, I have been working out and when I take off my clothes you can see my muscles pumped out but since my body is really white...you can't really tell.
I went through a hard time last winter. I didn't meet any of my friends and just stayed home. I was accepted into an agency that was for actors but I didn't know what do because I didn't get a gig for three years. I just waited patiently.
I think my character Sun from SBS' drama "Secret Garden" will move in with Oscar (played by actor Yoon Sang-hyun). Personally, in order to increase my appearance on the show I hope that things work out between Oscar and Sun instead of with Yoon-seul (played by Kim Sa-rang). (Laugh)
The synchronization rate between Yoon Sang-hyun and his character Oscar is 100%. His voice and reactions are rather loud and he is the best at creating an amicable atmosphere on set. I heard that he even went around asking who Sun is even before I started going to the set for shoots.
I also keep getting caught up with Yoon's acting. Sun is someone who is quiet and will blurt out what he wants to say but I hadn't realized that my tone of voice was getting higher to become like Oscar's. Yoon advised me that I should speak more rudely and be less tense.
I don't sing in "Secret Garden." The person who actually sings is new singer Lenny. Sun's singing skills has to be extraordinary for Oscar to be enamored by it so I had received singing lessons since my singing isn't that great. But you don't become an expert in a day so we had to use a voice over singer. Many people like Sun's singing ability so I'm worried on how viewers will respond when they find out about this.
I took the college entrance exam this year. I haven't gotten my results back yet but I want to major in something related to movies. I haven't had much experience in theater or this genre and I am interested in acting in a movie later so I feel that majoring in movies rather than theater will be better.
Whenever I go in for my acting lessons my teacher says "Oh, the star is here" and when I miss classes because of my busy schedule she jokes around saying "Oh, how busy must our star be to skip out on classes?" It is because of the popularity of "Secret Garden" and every time she does that I ask her to stop. I get stressed out about it because I know that I am not that popular right now.
I get noticed by 2 out of 100 people when I'm walking down a street and they say "Oh? It's the guy from 'Secret Garden.'" But I haven't signed any autographs for them. I haven't come up with a signature yet because I didn't think I would be signing autographs anytime soon. (So when will you sign autographs?) When 80 out of 100 people notice who I am. (Laugh)
2012 LEAVING FOR THE PHILIPPINES FOR THE MOVIE " NO BREATHING"
AT THE BEACH IN THE PHILIPPINES FOR THE MOVIE "NO BREATHING" SHOOT


WHILE AT THE SHOOT OF "I HEAR YOUR VOICE"
THE BOY NEXT DOOR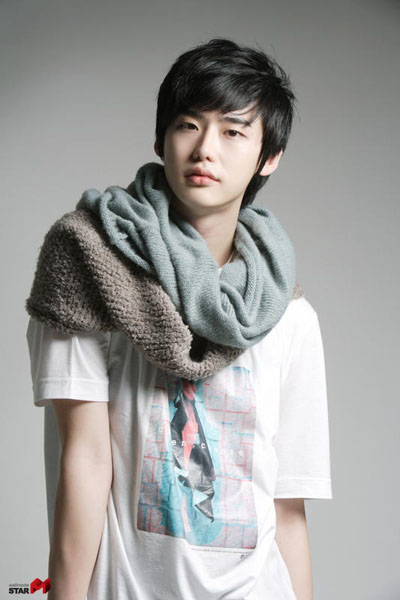 THE MODEL IN CHARACTER
Just by looking at his modeling photos, you will just be impressed by the way he poses --- relaxed, laid back but maintaining that manly sophistication, natural ability to pose, exuding confidence, and beaming with enjoyment. Just like when he acts in front of a moving camera, the way he poses for still photos are effortless -- he knows how to handle himself -- natural, manly, showing his personality and character in whatever clothes he is wearing.
Getting Ready for his role
In the Music Video of 2NE1's "I DON'T CARE"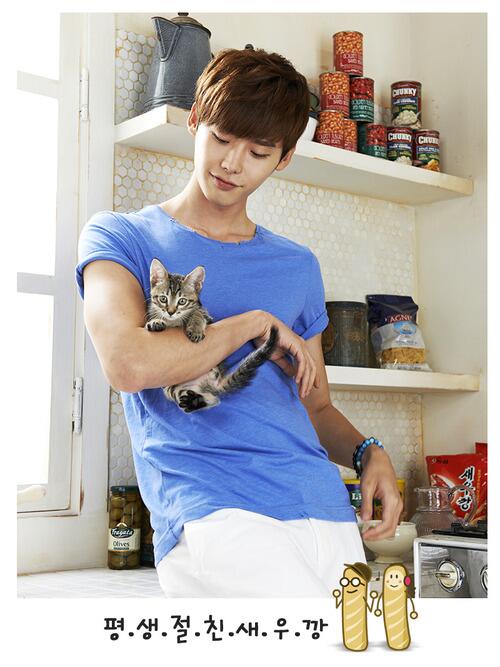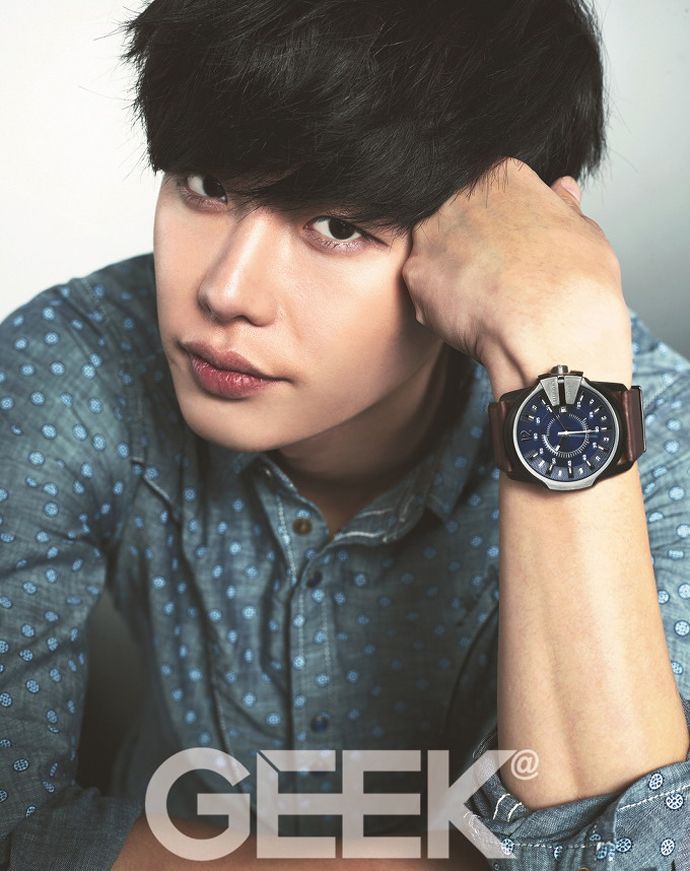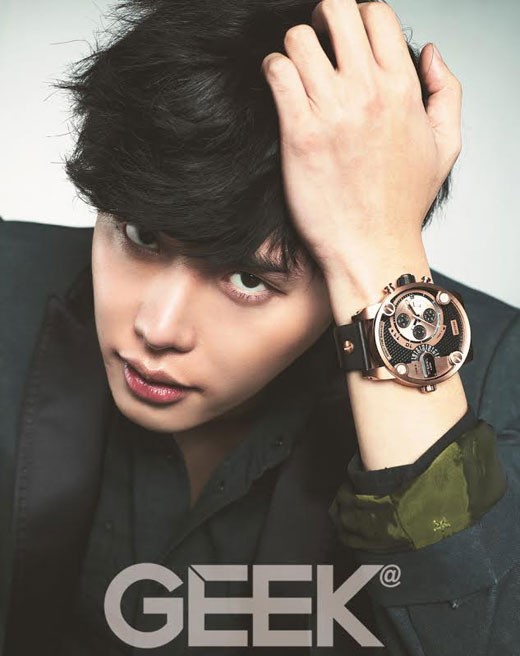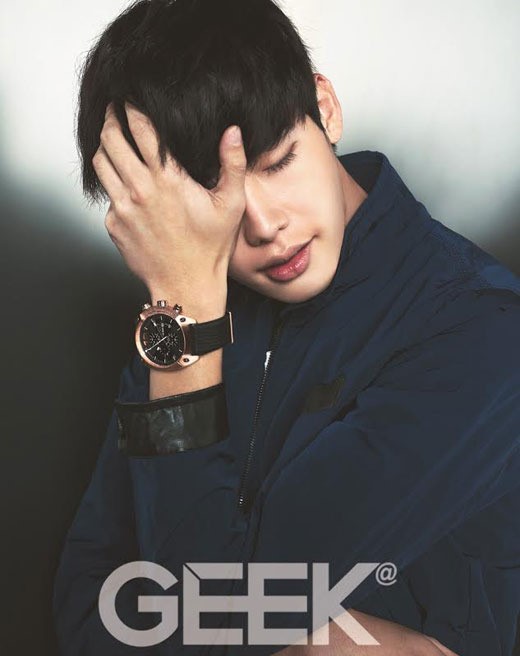 CASS Beer Fresh CF (Lee Jong Suk - Kim Woo Bin)
SKONO 10TRENDS CF
New Asics CF (Lee Jong Suk - Ha Ji Won)
SkinFood 스킨푸드 CF
TetraPak Milk Korea CF
Levis print ads  
Trugen (clothing brand with Kim Woo Bin)  
MYMUI print ads 
IVY Club print ads for school uniform in 2009
Jambangee Fashion (Lee Jong Suk - Park Shin Hye)
Marie Claire
CeCi
BAZAAR
High Cut (Lee Jong Suk - f(x)'s Krystal)
CeCi (Lee Jong Suk - ZEA's Kwanghee)
J Style (Lee Jong Suk - After School's Nana)
STAR1 (Lee Jong Suk - Kim Woo Bin)
Vogue Girl (Lee Jong Suk - SISTAR)
Cosmopolitan
K-BOYS Cosmic Mook Japanese Magazine
KoreA STAR Japanese Magazin
安妮
爱丽丝
W
shape
流行通信
Elle Girl
Vogue Girl
STARAZ
The Big Issue Korea
BOY NEXT DOOR : A GROWN MAN
2005 Guangzhou Designer's Biennale – Designer Jang Kwang Hyo   

2005 F/W Seoul Collection Designer Lee Jin Young   

2006 S/S SFAA – Designer Jang Kwang Hyo, Lee Jin Young   

2007 SFAA- Designer Jang Kwang Hyo, Park Jong Chul, Lee Joo Young, Sohn Joo Young, BON, Han Seung Soo and others   

2007 S/S Levi's Show (P/T)   

2007 The 23rd Korea Best Dresser Kim Young Sae Show   

2007/2008 F/W SFAA – Designer Park Jong Chul, XESS, BON, Park Hae Rin, Kim Kyu Sik, Kwak HyunJoo, Hong Eun Joo and others   

2007/2008 F/W Spris Show   

2007/2008 S/S SFAA collection Designer Kim, Kyu Sik   

2008/2009 F/W Habenormal

2009 S/S Seoul Collection Beyond Closet

2010 S/S XESS "Line or Circle" Seoul Collection

2010 S/S Seoul Fashion Week: D.Gnak by Designer Kang.D

2011 S/S XESS "Line or Circle" Seoul Collection

2011 S/S General Idea by Designer Choi Bom Seok

2013 A/W Solid Homme 25th Anniversary RE:BORN - Designer Woo Young Mi
In 2010, Lee acted in two South Korean TV series entitled Prosecutor Princess and Secret Garden. Lee caught the audiences' eyes with his tall, charming appearance as well as his natural acting abilities. His most successful and well-known role is musician Han Tae Sun from Secret Garden.
After his first acting experience in the scary movie Ghosts, Jong Suk will star in the film R2B: Return to Base as a main character in his first flight movie. He plays an important role with Rain appearing as part of a team of F-15K pilots. It is a remake of the original 1964 Korean Film Red Muffler/Scarf set during the Korean War.
In 2012 he played Go Nam Soon, a lost high school student, in the drama
School 2013
. He received the Excellence Award in the male category award during the Korea Drama Awards for his role in SBS television series
I Can Hear Your Voice
.
_________________
W. KOREA MAGAZINE
Lee Jong Suk is ready to shake up some hearts with his newest

pictorial as he sheds his boyish image for a more mature and manlier feel.
Lee Jong Suk recently posed for the fashion magazine, "W Korea," setting aside his cutesy image that the public has grown to love through his various projects. Instead, he appeals to fans as a 25-year-old man in a natural setting, showing us how much he has grown.
During the interview that followed the shoot, Lee Jong Suk talked about his past year. "Having done several projects over a short period of time, it feels like I packed years of experience into one. My body is physically tired but I don't hate it," he admitted.
The model-turned-actor also talked about how he felt wearing high school uniforms for a lot of his projects despite being in his mid-twenties. "Actually, I thought I should stop wearing uniforms when 'School 2013' was over. But I liked the 'I Hear Your Voice' character so much that I changed my mind. If I come across a good project like that in the future, I will probably wear a uniform again."
The photos along with the rest of the interview can be found in "W Korea"s December edition.
_________________
Interview with Star1 Mag
Actor Lee Jong Suk revealed that he reads negative comments about himself online.
Recently, actor Lee Jong Suk completed a pictorial and interview for fashion magazine@star1. He said, "I always check articles about me, and I also look myself up on internet search portals."
He went on to say that "I feel the same way as the articles and comments that criticize my acting. The things that they see, and how I feel about it, it's the same." Lee Jong Suk added that, "Looking through the eyes of the viewer, I can see many shortcomings in my acting. I don't think I've matured yet, and I'm trying to fix my flaws. I don't get hurt when I see malicious comments about me on the internet."
Lee Jong Suk has become pretty popular after appearing in dramas "School 2013," "I Hear Your Voice," and movie "Physiognomy (Face Reader)." Fans have also become raised their interest and expectations.
With regards to this, the actor commented, "I can feel expectations of me rising. If you look at my filmography, my resume is quite short, but I think I'm working my way up slowly. It's a little bit burdensome, but I can feel that my works are neatly piling up."
Lee Jong Suk's pictorial and interview is available in November's issue of @star1 magazine.
Lee Jong Suk also appears in the upcoming movie about swimming, "No Breathing," appearing alongside Kim Woo Bin and Yuri of Girls' Generation. It will open in theaters on October 30.
_________________


Lee Jong Suk Reviewing Genius Surgeon Role for Upcoming Medical Drama
Lee Jong Suk is reported to be favorably looking through his next project: a medical drama.
According to broadcast insiders on December 5, Lee Jong Suk is planning to join the cast for a new SBS drama "Doctor Foreigner" (working title), which is to air next year.
Lee Jong Suk will be playing the role of Park Hoon, who gets kidnapped to North Korea with his father, who is also a doctor, and grows up to become a doctor himself. If Lee Jong Suk confirms his casting, this will be his first medical drama.
Lee Jong Suk's agency commented, "It is true that we received the offer and are looking through the script but a decision has not been made yet."
Park Hoon is a thoracic and cardiovascular surgeon, who escapes to South Korea after being kidnapped to the North. Although he is a genius doctor and works for one of the best hospitals in South Korea, he is not able to be listed as an official doctor because he is a "foreigner."
"Doctor Foreigner" will be directed by Jin Hyuk, who has worked on "On Air," "Shining Inheritance," "The Chaser" and "Master's Sun" in the past.
Since Lee Jong Suk seems to be climbing higher and higher in popularity, many are interested in his next steps.
"Doctor Foreigner" is planning to air in March of next year.
_________________
Cast of "No Breathing" on way to Davao, the Philippines for the final shoot of the movie
Friday, August 30, 2013
credits to : Sunstar Davao News
WHAT would you do if popular Korean film and TV stars descend upon Davao for a movie shoot?
For Department of Tourism (DOT)-Davao Region Director Art Boncato that means rolling out the red carpet the Davao way.
Korean stars Lee Jong-Suk and Seo In-Guk were in Davao a few weeks ago to shoot their film "No Breathing." Also among the cast were Korean pop (K-Pop) star Shin Minchul and dramatic actor Park Jung Chul. K-Pop girl group star Gwon Yuri is part of the cast but producers said she had no scenes here in Davao.
Fans of Jong-Suk and In-Guk had a field day following their idols, perhaps a rare opportunity when East Asian celebrities would come to Davao.
In 2007, Japanese superstar Takuya Kimura came to Davao particularly in Monkayo to shoot a movie alongside Josh Hartnett.
Boncato said the film producers discovered Davao when a Dabawenyo contingent visited South Korea June of this year as participants of the 26th Korean World Travel Fair.
Sung-Jun Yang, head of production and project department of 9ers Entertainment, a film distribution company which had helped out during the shoot, said they were initially offered the cities of Manila, Cebu and Davao as possible shooting locations but chose Davao because it would be quieter to shoot in this part of the country.
Boncato, who took the production team while they were looking around Davao, said the Koreans were impressed by the cleanliness and the abundance of the locality plus the hospitality of the Dabawenyos.
Sung-Jun Yang said that in the film, Davao will really be mentioned. "In our film, Davao is very famous in the world because of its swimming club, where our characters will compete," he said. Apart from mentioning Davao, about 15 minutes of the film will show the scenes being shot here.
The producers brought along their 84-man crew, including 15 actors. This is the film producers' first shoot outside of Korea.
No Breathing revolves around two top national swimmers who fall for the same girl. Jun Yang said this would be Korea's first movie about swimming.
He said by having popular stars in the movie it is estimated that about three-million people are expected to watch the film during the theatrical release in November.
Lee Jong-Suk is a popular model turned actor, many Filipinos will associate him as one of the casts in the TV series Secret Garden which is his most well-known role to date. While Seo In-Guk is another popular Korean singer actor and many Filipinos will associate him for his role in Love Rain another Korean series which was shown on ABS-CBN.
Meanwhile Kwon Yuri is a member of the very popular girl group SNSD or Girls Generation. In No Breathing, Yuri plays Jung Eun a musician who will be the object of affection between the two lead stars.
The Davao locations were Pearl Farm, Aldevinco Shopping Center, Marco Polo Davao and the Davao del Norte Sports Complex Aquatic Facility in Tagum City which, Jun Yang said, is the site of the prestigious swimming club where the characters will compete in the early part of the film.
I was fortunate enough to see the Korean stars up close during a welcome dinner tendered by the DOT and the Marco Polo Davao at the Jade Ballroom of the Hotel.
A Davao welcome was prepared with sumptuous delicacies and ethnic performance by the Kalumon Ensemble, the group that participated in the Korean Travel Fair last June.
Boncato said attracting the film producers was part of the DOT strategy in positioning the region as a film location and also one of the efforts in luring the South Korean tourism market.
_____________________________________
credit to: www.philstar.com
MANILA, Philippines - After meeting Filipinos at a fair, South Korean filmmakers chose the Davao City for an upcoming film "No Breathing" starring leading Korean stars.
Department of Tourism-XI Regional Director Art Boncato said the producers "discovered" Davao when a contingent from the city participated in the Korean World Travel Fair in Seoul last June.
"They will bring in around 72-man crew with about 15-20 actors," Boncato said
Actors Lee Jong Suk, Seo In-Guk, Kwon Yuri who is a member of K-pop singing group Girls Generation star in the new movie where Davao will be featured for 15 minutes, Bocato said.
The film follows two national swimmers competing for the top spot in the Korean national team while vying for the same girl.
Boncato said that the film producers were impressed with the cleanliness and natural resources of Davao when they had their pre-production ocular visit.
"This is their first venture in the Philippines, and Davao was their immediate choice," Boncato said.
_________________
LEE JONG SUK IN ANOTHER MOVIE FOR 2014
"HOT BLOODED YOUTH"
Lee Jong Suk will be doing another movie for January 2014 release and it is called "Hot Blooded Youth." The movie will be set in the 1980s and his role is a playboy and a dream boy of every girl at school.
This time around, Jong Suk will be paired with his leading lady of his same age, Park Bo Young, who had done movies like Star's Lover in 2008 where she played the teen counterpart Choi Ji Woo, and a fantasy melodrama movie A Werewolf Boy together with also very good actor who garnered huge popularity and praise, Song Joong Ki.
Lee Jong Suk has been very busy this 2013 doing the TV drama School 2013 & I Hear Your Voice, a movie The Face Reader, and another drama Hot Blooded Youth to premiere on January 2014.
Hot Blooded Youth is a film about the love and friendships of high school students. Park Bo Young's charater is a tough girl who acts like a gangster. Also playing in this movie is Lee Se Young (I Miss You/Missing You) as a beautiful, innocent girl and Kim Young Kwang (Can We Get Married) as another gangster member with a wild nature.
In his previous interview in W Korea Magazine, Lee Jong Suk planned to end his role playing wearing high school uniforms but instead as mentioned that he does not mind NOW playing the role again as a high school student for as long as the project is very good, this made his mind set after doing the drama I Hear Your Voice. -- credits to : mydreamscapelife.blogspot.com.
TV DRAMAS
PROSECUTOR PRINCESS
2010
SECRET GARDEN
2010
HIGH KICK 3
2011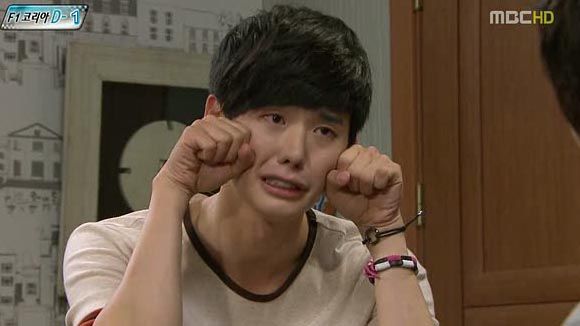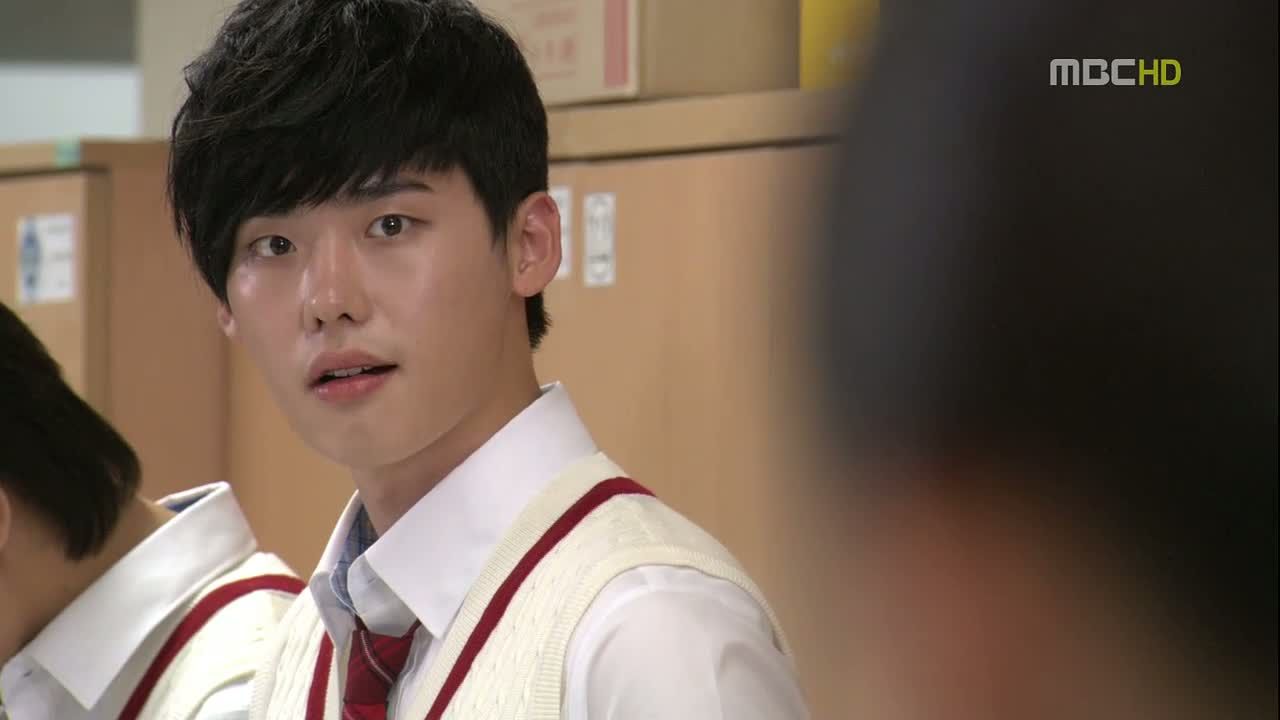 WHEN I WAS THE PRETTIEST
2012
I HEAR YOUR VOICE
2013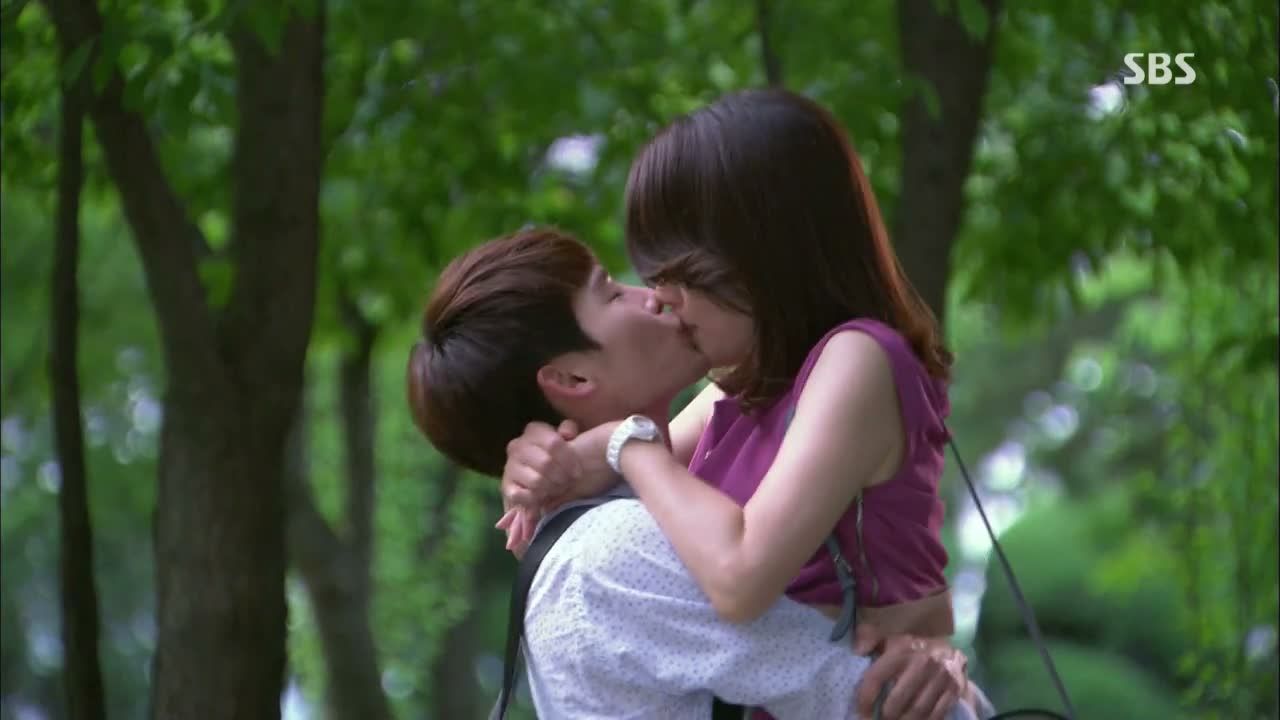 MOVIES
RETURN TO BASE / SOAR INTO THE SUN
NO BREATHING
2013