EVEN IF DISCOVERY CHANNEL FEATURES THE PHILIPPINES THROUGHOUT ITS LONG STAYING PROGRAM, IT HAS STILL NOT FEATURED SO MUCH ABOUT THE PHILIPPINES. SO IF TOURISTS ARE PLANNING TO TOUR THE COUNTRY, FOR AS LONG AS THEY LIVE, THEY NEED TO KEEP COMING BACK TO DISCOVER MORE AND MORE OF THE COUNTRY'S PARADISE BECAUSE IT IS NEEEEEVVVVVEEEEER ENDING.

BELOW ARE JUST A FEW OF WHAT TO EXPECT IN THE COUNTRY, BUT THEY HAVE TO KEEP DIGGING BECAUSE THIS PARADISE SHOWS MORE THAN WHAT IS IN THE MAP.


MANILA
(The capital of the Philippines)
Boracay may be the Philippines' claim to fame, but Metro Manila, the National Capital Region, shows us that there are more reasons to pack your stuff and head out to this vibrant metropolis. Apart from a colorful history that is a source of pride and identity to its people, it also showcases an uncanny sense of resilience. This is quite apparent in its Hispanic-inspired architecture, which mingles with corporate edifices across its landscape.
The jeepney ride enables you to take on adventure in the city
where rich and poor ride together to get to their destination.
Taking jeepneys is much economical and saves you a lot of headache on the road
and of course
gasoline
for a day, if you are on a very tight budget.
30 years ago, the jeepneys then were very few and they all look
colorful and brand new. It was Sarao Motors that started to
manufacture these, but I guess it is not anymore. Nowadays, there are jeepneys that
are more
rustic and of poor quality and were bought second hand .
Since Metro Manila has a growing population, and 60% of the people drive cars, plus public aircon buses are increasing that the traffic is getting worst. So many of the commuters take the MRT or LRT to get to work on time or to be able to get to school. But because there are too many students and employees that take the MRT everyday, this vehicle is always loaded with passengers, you could almost not be able to get off the MRT that easily so you will have to elbow with the other passengers blocking your way whether you get in or out of it. On the other hand, the LRT (Light Rail Transit) is more spacious and is not quite loaded except in the morning from 6 am to 10 am and during rush hour in the afternoon, at least starting at 5 pm to 7 pm.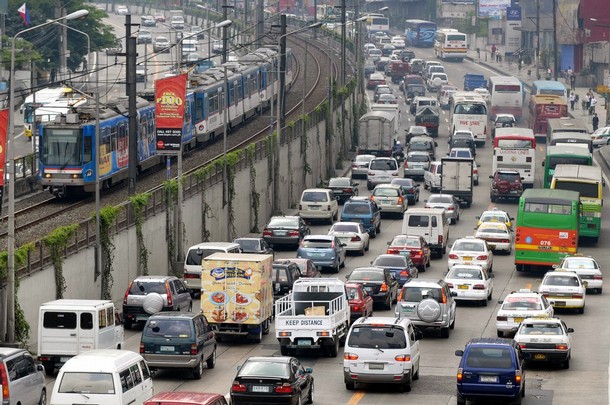 CENTER OF EVERYTHING
Known simply as Manila to the locals, this slice of urban paradise is the country's prime tourist hub, as well as center of culture, arts, commerce, education and entertainment. It also serves as a jump off point to other exciting local destinations like Palawan, Cebu, Bohol, and of course, Boracay. You might as well go full-on backpacker when you're here because there's just so much to explore like historical enclaves, supersized shopping malls, gastronomic surprises (Balut, anyone?) and more. And Manila is where it all begins.
The largest Chinatown in the world is in the Philippines, in Old Manila (during the Spanish, American, and Japanese era). This is located in the heart of a former business district where mostly Chinese run the businesses and live here. This is called Binondo. It used to be the business capital of the Philippines.
The monument of Jose Rizal, our National Hero, can be found in the Luneta Park. The area was improved so that tourists and the locals will be able to enjoy the park. However, this is also where pickpockets love to display and play. You would not know who they are because they are dressed in either poor clothing or presentable clothing.
Manila is being rehabilitated to bring it to its former beauty 50 years ago.
The Philippines have prominent shopping malls everywhere you go. The malls are owned by Filipino -Chinese business tycoons such as Sy and the Gocongwei. These malls are like convenience stores, in every city and province, it will be impossible not to see their large malls where you can dine and shop.
The Manila Ocean Park has become a newest addition to Manila's tourist attractions.
SM Megamall along Edsa in Mandaluyong City
SM Mall of Asia
Wherever you turn your head to there will be more and more shopping malls in the Philippines, the more 7-11 convenient store there is, the more shopping malls that you will find.
The famous Fort Santiago in Intramuros. This is where the Spanish Government and migrants do business within the huge stoned walls, and it is where the Illustrados and mestizos used to live during the 300 year Spanish era. The stoned walls are to protect the Spaniards from those who dare to revolt against them.
MEET THE LOCALS
Manila's population is a mix of multi-racial people. While Filipino is the national language, English is the primary language of trade, government, media and education, not just in Manila but throughout the country. The locals are a friendly lot, especially known for being very hospitable, a trait becoming increasingly rare in other countries, wealthy or developing.
If you hear of any Filipino that speaks English in different accents, that is because the Philippines also has different dialects : Tagalog, Visayan, Chabacano, Kapampangan, Panganesen, Ilocano, etc. So when a Filipino speaks English, those who came from the provinces pronounce the English words in a different intonation and enunciation. Others may not be fluent in English, but apparently, they can understand and speak the language in a few sentences or in words clearly.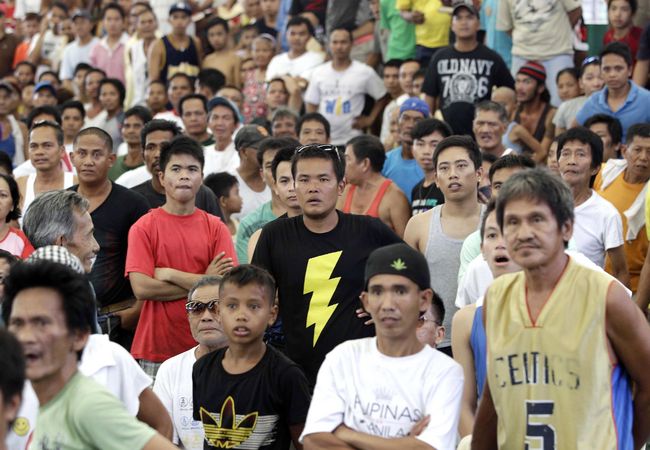 When it comes to all things delicious, boozy, adventurous and sexy, it's full steam ahead. Nights are always epic this part of the globe, because chances are, there's a great local bar within walking distance from where you live. It's definitely a jungle out there, and you're the king. Chug that top shelf poison like it's spring break in Vegas. Heck, buy everyone a round or two and you wouldn't even need to break the bank. Just remember to pace yourself because there's enough nightlife to last until dawn.

Manila is a great spot for night-life, clubbing and partying in general. The city never sleeps! New clubs are opening all the time, so this list is updated frequently.
Manila is a huge city, but we mainly focus on the best and most popular nightclubs in Metro Manila, especially Makati, Taguig / Bonifacio Global City (The Fort), Pasig, Pasay (Resorts World and Entertainment City) and QC (Quezon City).
Manila is one of the best places in the world to party. Obviously not everyone has the same taste in music and type of club, so the list below is mainly sorted by popularity and what people like in general. We also take the locations of the clubs in consideration and this list focuses mainly on the bigger clubs and clubs that are popular with international crowd.
Some of the Best Clubs in Manila (updated April 2013)
1.
Republiq

&

Republiq Cabana Club

-
Resorts World (Pasay)
Address: Republiq Club, Unit 8, Second Level, Newport Mall, Resorts World Manila, Newport City, Pasay City
2.
Prive,
The Fort (Bonifacio Global City, Taguig)
Address: Privé Luxury Club, Unit C, The Fort Strip (Fort Entertainment Complex), The Fort, BGC, Taguig
3.
7th High
, The Fort (Bonifacio Global City, Taguig)
Address: Club 7th High, 7th Avenue (B3 Highstreet), The Fort (Fort Bonifacio Global City), Taguig
4.
Opus
, Resorts World (Pasay)
Address: Opus Lounge, 2/F, Newport Mall, Resorts World Manila, Newport Blvd, Newport City, Pasay City
5.
Hyve
, BGC (Fort Bonifacio Global City)
Address: 8th Floor, Global W Building, 9th Avenue, Fort Bonifacio Global City (BGC), Taguig
Address: Palladium Club, New World Hotel, Esperanza Street (Greenbelt 3) corner Makati Avenue, Ayala Center, Makati City
Address: Club Time, 7840, Makati Avenue (across the road from A-Venue), Makati
8.
Eden
, Eastwood (Libis, Quezon City)
Address: Eden Nightclub, Eastwood City Walk, Eastwood, Libs, Quezon City
9. EXcess, Quezon City
Address: EXcess Superclub, Timog Avenue (opposite of Music Bank close to Boy Scout Circle), Quezon City
10.
Prime Upscale Club
, Quezon City
Address: Tomas Morato Avenue corner Timog Avenue, Quezon City
11.
Icon
, Makati
Address: Icon, InterContinental Hotel, Ayala Ave / East Dr (Back entrance at Highway Dr), Makati

It will open somewhere in the first half of 2014. Envy promises to be the "Ultimate party destination in South East Asia". The renders look promising: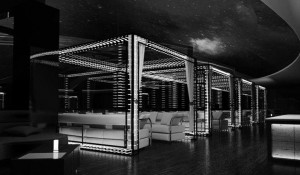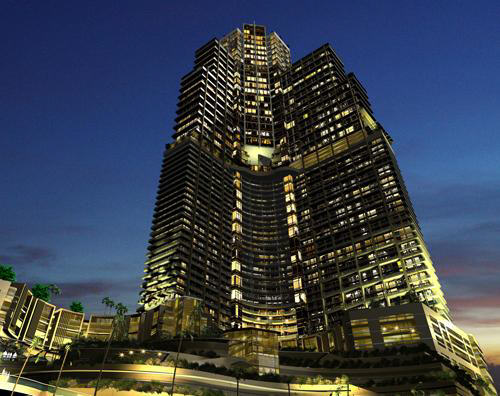 Gramercy Residences – Party in the clouds!
Party in the Clouds will soon open!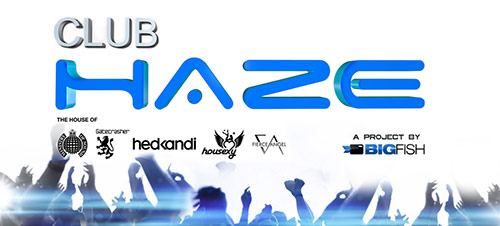 Another new club has opened in Bonifacio Global City. Club Haze is a new clubbing concept by the people behind BigFish, the party organisation that has brought some of the world's best EDM DJs to Manila. The club focuses mainly on electronic dance music (house, trance, club etc).
Club Haze Manila is located on the Fort Strip in Bonifacio Global City, Taguig. Haze features a state of the art sound system as well as great lighting and visual shows.
Wednesdays: Kandilicious Wednesday
Fridays: Anthem Fridays
Saturdays: Sensation Saturdays
For more info, reservations, guest list and VIP table bookings call (632) 8088080 or call or text 09178749896 / 09175253107. Below you can find the Haze table layout.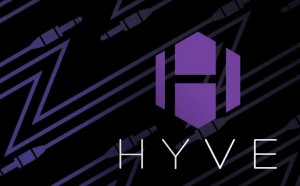 Hyve Manila is a new upscale club and lounge that opened in March 2013 at the top floor of the W Global Center in Bonifacio Global City. The club is gaining popularity quite fast and is currently one of Manila's latest hotspots.
Every weekend Club Hyve has live performances by international guest DJs or female model DJs. Some of the DJs that have performed (or will be performing soon) are Jimmy Carris, Geri Sia, Hook N Sling, Minx, Jane Geri, Brooke Evers, DSharp, Sarah Robertson, Dimsum and DJ Riddler.
The music style in Hyve is currently mainly EDM (Electronic Dance Music).
Hyve Club is brought to you by the same people as Skye Lounge and is located at the 8th Floor of the W Global building, 9th Avenue, BGC (Bonifacio Global City), Taguig. For reservations, guest list, bottle service and table bookings text or call +63 917 633 5882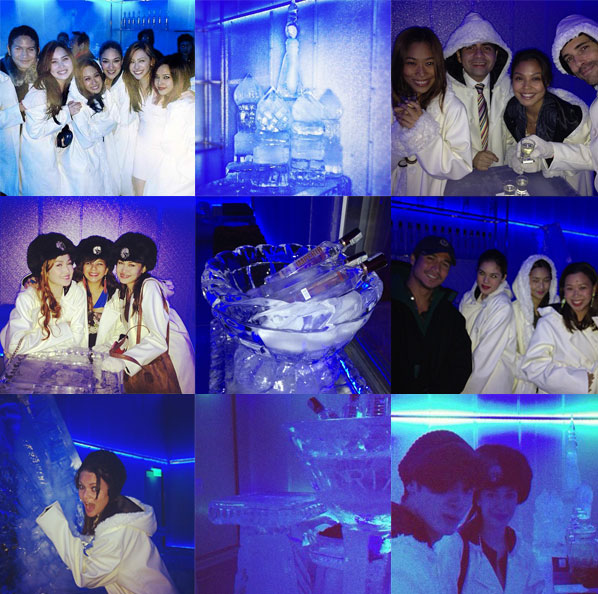 In the ice bar, located in the back, you can enjoy Russian Standard's Imperial Vodka at -5 degrees Celsius. To get into the actual ice bar you have to pay a one time fee of Php 550, which allows you 15 minutes inside and includes 2 Imperial Vodka shots. Before you step into the ice bar you enter a small room where you will be provided with a warm winter jacket, gloves and hat. You then enter the ice bar where literally everything is sculpted out of ice, including the bar, the tables, the seats, the decor and even the shot glasses.
At the bar you can order your Imperial Vodka shots. You can chose from 3 infused flavors: Lychee, Mango and Pineapple. For those that want to drink more shots, you can purchase additional shots for Php 275.
The vodka shots really help you to stay warm in the -5 degrees Celsius bar, but for many it will be hard to last the full 20 minutes inside the freezing temperatures. When you had enough you return your jacket and step back into the lounge area where you can enjoy premium drinks, cocktails and Russian inspired bar snacks.
The lounge area has an awesome interior and includes a DJ booth, standing tables, couches and a huge bar. Here you can continue the rest of your night while enjoying some great cocktails (or other drinks, including full bottle service). The DJs make sure to keep the party going all night.
Imperial Ice Bar also has a VIP room for groups that like a more private experience. The VIP room has big screen TV on which you can watch a live feed from the camera in the ice bar.
Imperial Ice Bar is definitely something you just have to check out. A great experience, good music, nice food and an awesome interior. It's a great addition to Manila's nightlife.
Imperial Ice Bar Manila is located along the Fort Strip in Bonifacio Global City (next to Draft and Prive). Open daily except Sundays.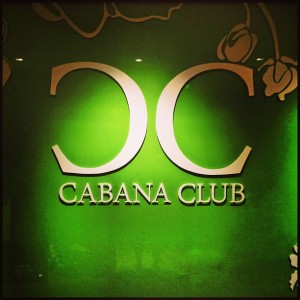 The Cabana Club at Republiq is a brand new VIP clubbing room at Republiq Club in Resorts World Manila. It is a separate VIP-only club inside of Republiq Club with it's own DJ booth and 2 bars.
Republiq Cabana Club has 2 floors and 8 private VIP rooms in various sizes. Each VIP room has it's own restroom and can be closed with curtains for ultimate privacy. On the dance floor there are several cocktail tables with the setting of a waterfall on the back wall.
The club has it's own bars and DJ booth, but it also has direct access to Republiq's main room.
The official Cabana Club launch party is on Thursday February 7 and starts at 9pm.
For Cabana Club table reservations text or call +63-917-872-6759
For corporate or private events in Republiq Cabana Club you cann text or call Stephen Ku directly at : +63-918-939-9335
RECONNECT WITH MOTHER NATURE
When life leaves you feeling a little flat, hit the great outdoors, which is just a short drive or flight from the city. With seven thousand islands' worth of coastline and beautiful peaks that are just there for the taking, only the lazy and unimaginative won't be able to find the perfect weekend getaway. So go ahead, gaze at the majesty of the pacific or ride that tough-as-nails bike of yours off-road. Clearing the cobwebs has never been this awesome.
LIVING IN THE CITY
Choosing where to live in Manila is no longer a daunting task. Recent years have seen a boom in construction, giving you more living options than ever. There are a lot of types of residences available near the workplace and peripheral cities. The type of accommodation usually depends on your needs and budget. You can choose to live in a high rise condominium that's more ideal for a single person or a young couple, or a landed property that's more spacious, hence a better fit for a family.
There are a lot of condominiums that are being built in modern cities within the Metro, and private subdivisions since the 70's have been sprouting everywhere.
SCHOOL OPTIONS
There are a number of educational institutions within the metro for your kids other than the Exclusive Catholic Schools and large public schools. These are International Schools such as Brent International School, British School Manila, European International School, and International School Manila, to name a few, all follow the Western curriculum. For a more locally immersed education, private Catholic schools worth mentioning include Assumption College (all girls), Ateneo de Manila Grade School and High School (all boys), Collegio de San Agustin (co-ed), De La Salle Santiago Zobel School (co-ed), La Salle-Greenhills (all boys), PAREF Southridge School (all boys), PAREF Woodrose School (all girls), and Xavier School (all boys). Value systems and teaching levels in these schools are excellent.
There are also Public and Private Colleges and Universities everywhere in the Philippines. Some of them dates back during the Spanish era more than a hundred or two hundred years ago.
UNIVERSITY OF SANTO TOMAS
(Students speak the language: 50% English ; 50% Filipino)
UNIVERSITY OF THE PHILIPPINES
(Students Speak the language: 70% English; 30% Filipino)
ATENEO DE MANILA UNIVERSITY
(Students Speak the language: 90% English; 10% Filipino)
(Students Speak the language: 70% English; 30% Filipino)
INTERNATIONAL SCHOOLS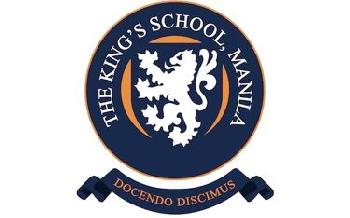 Brent International School Manila
International School Manila
____________________________________________________________
The best of Manila is big, bright, bold and beautiful. Colorful, too.
The best of Manila is most easily found in its confluence of identities.
It's urban yet still developing. The city has world-class hotels and amenities, but no shortage of places for those on an adventure budget.
Then there's the food. The Manila table reflects the country's history, with Spanish, Chinese, Japanese and American influences.
With 11.5 million residents, Manila nevertheless doesn't attract the same number of tourists as many Asian capital cities -- it's still often a transit city to the white sand beaches of Boracay and Palawan, or the vacation island of Cebu.
Yet local expats will say that it's one of the best places to live in Asia -- and even retire in.
Why? The comforts, soul, fiesta attitude and, most of all, the people. When you meet a Filipino, you instantly become a friend, and they'll be more than happy to show you around.
Since it's (now, officially) more fun in the Philippines, government and private developers have been increasing efforts to beautify the congested capital and reduce pollution at the same time, with open-air green developments such as Ayala Triangle Park and Bonifacio High Street, vertical gardens under flyovers and tunnel walls and, coming soon, plant boxes on 900 lampposts along the main highway, EDSA.
Here's a quick guide to the best of Manila.
Hotels
Luxury
Budget Hotels
Dining
Shopping/Attractions
1. How to talk to strangers
2. How to ask for the bill at restaurants
3. How to ride a jeepney
4. How to speak
7. How to eat
8. How to take self-portraits
9. How to pose for photos
10. How to text