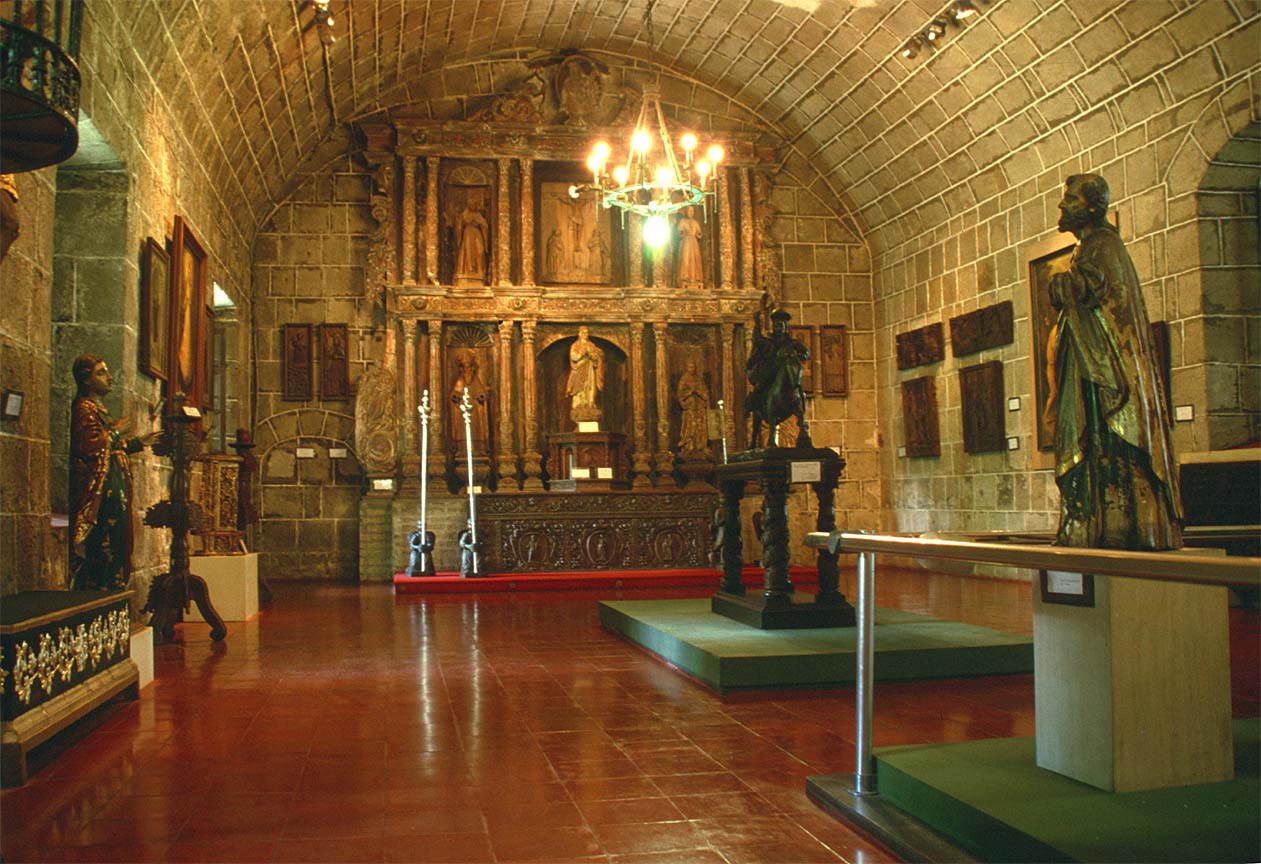 San Augustin Church was founded in 1572 and constructed between 1586 and 1606. In 1904 four Philippines Augustin Churches were nominated by UNESCO and placed on the World Heritage Sites list. These churches were, Paoy in Ilocos Norte, San Augustin Church in Intramuros, Sta Maria in Ilocos Sur and Miagao in Iloilo.
______________________________________
______________________________________
The Arc is 12 meters high
History
American colonial period
World War II
The F
ort today
Preserving the Fort
Around Fort Santiago

A place where Jose Rizal was executed.
The Rizal Shrine (L) and a monument of Jose Rizal
at the far end of Plaza de Armas.




At the center is a view of Plaza de Armas. Take a closer look
and you'll see footsteps marking Jose Rizal's march from his
prison cell to the execution site.




Jose Rizal's Final Footsteps



During the Second World War, the Japanese incarcerated civilians and soldiers at Fort Santiago's Maestranza. Many of them were also tortured and executed. Those who survived say that the chambers were filled beyond its capacity that it felt like they were in hell. Many prisoners died of suffocation or illness. During the Battle for the Liberation of Manila in 1945, Fort Santiago was ruined due to heavy bombing.
This cross marks the mass grave of civilians
and soldiers who died at Fort Santiago
during World War II.
Restored in the 1980's, the beauty of Fort Santiago's promenades, gardens, and plazas have left many visitors oblivious of its dark past and historical significance. It's unfortunate because there are many tragic and heroic tales at the Real Fuerza de Santiago, some of which have been forgotten while some are waiting to be retold.
Fort Santiago's entrance and moat
---------------
Guardia Civil
(This was how a Spanish Guard uniform looked during the Spanish Era.)
One goes through the Contemplation Room before seeing the Prison Cell of Jose Rizal. The Contemplation Room is around 5×5 meters with lines attributed to Rizal. These phrases capture the Rizal's sense of patriotism, and his resolve to fight and die for the liberty of his country, the Philippines.
Some of the lines, carved through wood and lighted from within for effect, are the following:
MORE TO COME!!!