(You may also want to check Taiwanese TV Series I Recommend Part 1 posted on 2013)
LOVE KEEPS GOING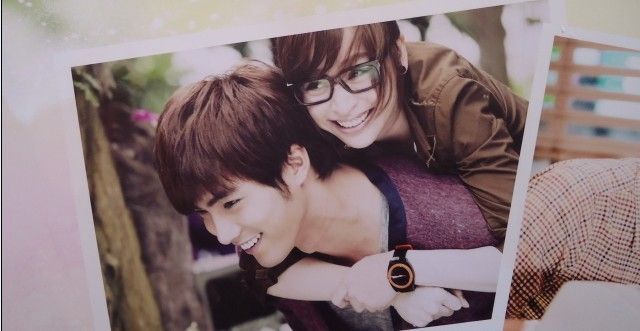 Their cute kissing scenes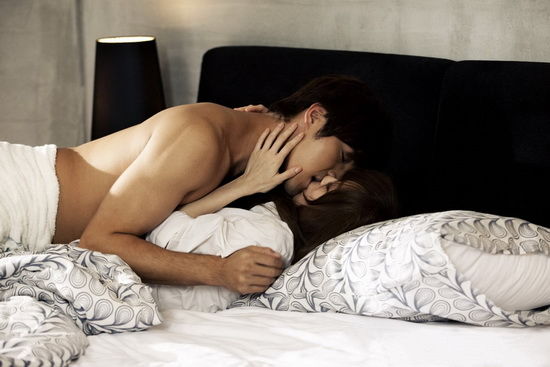 Zha Mei Le (Cyndi Wang) is illustrious, humble and hardworking. She's well behaved, obedient, caring and kind. Her impressive collection of certificates (including everything from IT expertise to a baking license) is testament to her tireless zest. Yet her faultless exterior hides a bittersweet past. An accidental incident of eavesdropping led her to discover that neither parents, while going through their divorce, wanted custody of her based purely on the fact that she was dumb. As a result she has since worked hard to develop skills, gaining love and approval in the process.
Even her boyfriend, Han Yi Feng (Eli Shih) falls in love with her as a result of her mass abilities and generous nature. His mother and sister both are impressed by and greatly admire her from the start of their relationship. Mei Le even helps achieve what she thinks is Yi Feng's dream of opening and running a bakery. There is a slight marring of this idyllic plot with the introduction of Yi Feng's brother, the spoilt, rich and famous Han Yi Lei (Mike He). Mei Le makes a terrible first impression on him but she is determined to change that.
All seems well with the couple engaged to be married. However in a cruel twist of fate Yi Feng shows his true colours and is not at all Mei Le thought him to be. When she finds out that their relationship isn't as pure as she thought she is set with the difficult task of rediscovering herself (with some help!) and in the process, learns to trust and fall in love again.
Singapore - Channel U on 11 June 2011 from 21:30 to 23:00.
My Take:
Why do you think I am recommending this? That is right. Because it is a very good series, just like Korea's Secret Garden. Oh My, the way Mike He shows his love and interest to his leading lady in this drama is so exciting! Like Secret Garden's Hyun Bin!
And Mike He's acting has been improving. I especially noticed his good acting in Sunny Happiness, and now in Love Keeps Going. I can consider him as one of the best dramatic actors in Taiwan.
How about the story? It is especially good! The story line is unique and the actors such as Mike He, Cindy Wang, Wang Yue (formerly Meteor Garden's Shan Cai's Mom) and of course, the cute and wonder boy Xiao Xiao Bin (Autumn Concerto and Down With Love) are so good acting in their respective characters that makes the story more interesting. There is comedy, romance, and towards the end, there is drama that will make your heart sink deeper.
The way Mike He shows his love and interest to Cindy Wang in the series seem real. In their kissing scenes, it was as though they were the only people at the set that they did not mind about their romantic scenes, however, they were actually doing and giving their best so that the viewers could see more of their romantic moments together.
Now, those who have seen the series, you might feel disappointed with the ending eventhough it IS a HAPPY ENDING. The reason why the production did that ending is because they probably would not want to give out any expectations to those who have that same rare disease. Whatever the outcome of the surgery is, no one knows how the patient would recover and which part of the brain will function well, or if the patient would recover 100% at all. So the production would like to leave to the viewers whatever ending they would like this drama to have.
One of the best Taiwanese dramas I recommend and I have come to love!