(You may also want to check FAVORITE KOREAN TV SERIES PART 1 posted on 2013 Topic)
These are the TV series that I will be watching on 2014
NEWS
The students from University of Santo Tomas (Philippines) have voted for these Korean TV Dramas. Every year, they give out awards to programs in local channels which they believe are giving total entertainment & educational programming. Though there are also better Kdramas shown in the country, the students' basis of their selection is values formation.
All these Kdramas were aired on ABS CBN Channel and were given trophies. Congratulations!
MARRY HIM IF YOU DARE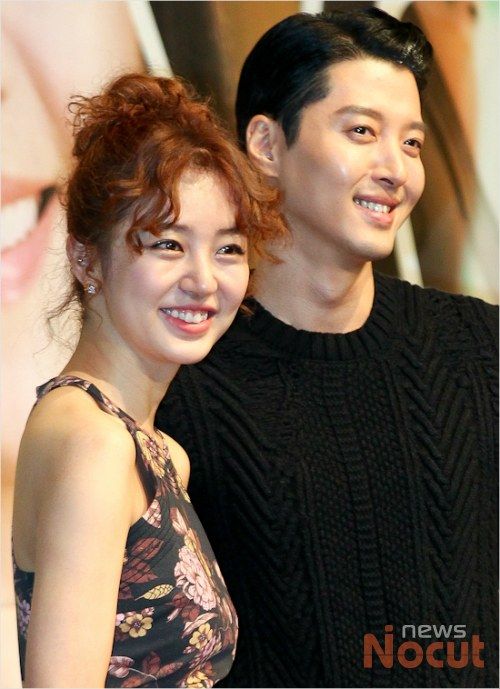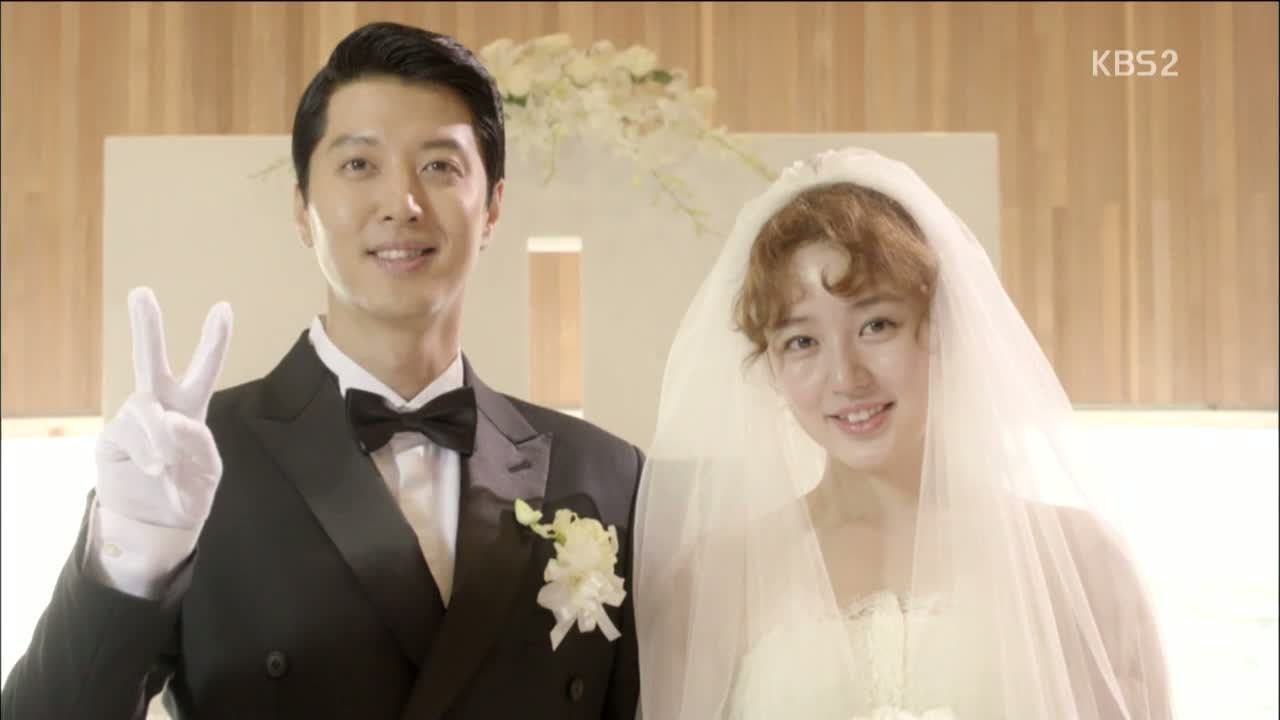 Set in the world of television broadcasting, Na Mi-rae travels back in time to prevent her 32-year-old self from marrying news anchor Kim Shin, thus sending her past self down a different path and enabling her to pursue the things she really wanted in life.
A bright and lovable 32-year-old who spends her days chanting to herself, "I'm okay!" and barely scrapes by in her job as a call centre agent. But one day her future self appears in front of her and changes her life. She begins to pursue her dream of becoming a television writer.
The network's lead news anchor. He can be prickly, but is also highly principled and upright.
A reporter on the morning show. Outwardly cute, she is smart and cunning.
Choi Myung-gil as Na Mi-rae's future self
________________________
________________________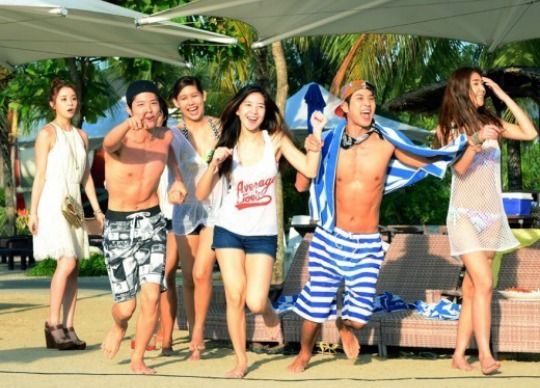 Wonderful Mama. The story is about
Yoon Bok-hee has accomplished a lot in her life, working her way up from running a money-lending market stand to managing millions. But her priorities shift when she's faced with a diagnosis of
early-onset Alzheimer's
. Her degenerative disease threatens her ability to manage her business and eventually the details of her daily life.
After receiving her diagnosis, she realizes that her most important goal is helping her children to grow up in a hurry. She must teach them how to run the family business and they must also learn how to care for her when she can no longer care for herself. It won't be easy as they still have a lot of growing up to do.
A self-made woman who went from working a tiny market stand to becoming a successful loan shark who owns multi-million-wonbuildings. She is diagnosed with early-onset Alzheimer's disease.
Bok-hee's eldest daughter, and a designer. Bratty and spoiled, Young-chae has a short temper and a quick tongue. But she'll eventually mature and become a warm, optimistic young woman with lots of affection. She meets Hoon-nam when she starts a new job, and they'll have a contentious workplace romance.
Hoon-nam (which in Korean literally means "nice guy") is the second son of a family that's owned a clothing material factory for three generations. He lost his parents at a young age, and grew up taking care of his hearing-impaired older brother. He's strict and professional at work, with a strong sense of responsibility. He starts out trying to get Young-chae to stop being a gold-digging princess, and eventually falls in love with her.
Year
Award
Category
Recipient
Result
2013
APAN Star Awards
Best Dressed Award
Yoo In-young
Won
SBS Drama Awards
Special Award, Actor in a Weekend/Daily Drama
Ahn Nae-sang
Nominated
Excellence Award, Actress in a Weekend/Daily Drama
Jeong Yu-mi
Nominated
Top Excellence Award, Actor in a Weekend/Daily Drama
Jung Gyu-woon
Nominated
My Take:
What else can I say but Two thumbs up! This is the kind of story that made me cry especially if there are scenes that discuss about respect, honor, and obedience to parents & older siblings. There are scenes that will inculcate in you the importance of CARING toward your parents who have been doing so much for the children to make them happy.
This is different from the earlier Brilliant Legacy, which is the Korean version of the original Taiwanese drama Splendid Life starring Jerry Yan. I prefer Wonderful Mama better than the two mentioned dramas that have the same objective but Wonderful Mama has a purely different plot which makes this story interesting.
I am also proud seeing one of the Philippines' provinces which is CEBU in episodes 5 & 6 where they spent their vacation and it is in these episodes where a pitiful scene had struck my heart between a Mother and spoiled kids. In all of its episodes that the name Cebu and the Philippines were always mentioned, and that makes me even prouder.

The content of the story is funny and sincerely heartwarming. Congratulations to the cast!
-----------------------------
Upcoming Korean drama shoots scenes in Cebu
CEBU, Philippines - Seoul Broadcasting System (SBS), one of three major broadcast stations in South Korea, flew in five actors and a production crew to Cebu to shoot scenes for an upcoming weekend drama titled Wonderful Mama.
Majority of the scenes here were shot in

Imperial Palace Waterpark Resort and Spa, a five-star hotel located in Barangay Maribago, Lapu-Lapu City, Cebu. Other shooting locations will be in Carbon market and a mining site.
According to Wonderful Mama director You-Hae Yoon, the plot requires the story's main characters to embark on a family and business trip to Cebu.
"You have a nice beach, and it's very accessible since we have many direct flights from Korea to Cebu. We were very interested with this nice resort, Imperial Palace, especially their royal suites. The scenes we are shooting here will cover two episodes," the director said. Some of the previous dramas he helmed were King and I, Two Wives, Three Sisters and I Love You.
Described as a heart-warming family drama, Wonderful Mama revolves around a self-made businesswoman (played by 48-year-old veteran actress Bae Jong-ok) who went from operating a little marketplace to owning multi-million buildings.
She is a rich moneylender with three kids, but is tragically diagnosed with early-onset Alzheimer's at the height of her success. Before she totally succumbs to dementia, she makes it her mission to teach her immature, vain and arrogant daughters the ways of the business and the importance of family.
Wonderful Mama is set to premiere on SBS this April 21, airing on Saturday and Sunday evenings for 50 minutes per episode. There will be 50 episodes in total, with the Cebu scenes appearing on the fourth and fifth episodes.
Imperial Palace's sales manager Anita Kim and Director of Sales and Marketing Ryan Cho said they plan to invite Korean productions to shoot in Cebu at least two to three times a year.
When asked why he thinks Korean series are so well-loved in other countries, the Philippines included, director You-Hae Yoon simply said, "We are enthusiastic and dynamic with our work, and we often show the diversity in Korean culture."
SBS is a private national South Korean television and radio network that airs a variety of entertainment programs ranging from informational, comedy, music, reality, talk shows and auditions. The network's dramas have been part of the "Korean wave" exported to many countries across the world. A few dramas from the network that have enjoyed high viewership include Lovers in Paris, Trap of Youth, Brilliant Legacy, Rustic Period and Temptation of Wife. (FREEMAN)
THE HEIRS
The Inheritors (The Heirs)
(
Hangul
:
왕관을 쓰려는 자, 그 무게를 견뎌라 – 상속자들
;
RR
:
Wang-gwan-eul Sseu-ryeo-neun Ja, Geu Moo-gae-reul Gyun-dyeo-ra – Sangsokjadeul
; lit. "He Who Wishes To Wear the Crown, Endure Its Weight – The Heirs"), also known as
The Heirs
, is a
South Korean
television series starring
Lee Min-ho
and
Park Shin-hye
. A trendy drama set in a high school populated by the privileged and uber-rich.
"The Heirs" depicts the friendships, rivalries and love lives of young, rich heirs led by Kim Tan (Lee Min Ho) and a girl named Cha Eun Sang (Park Shin Hye). The series follows a group of privileged, rich, elite high school students as they are groomed to take over their families' business empires. These wealthy students seem to have everything under control, except their love lives. Kim Tan is a handsome and wealthy Korean heir to a large conglomeration who is sent to study abroad in the U.S. In reality, it's a form of exile, as his elder half-brother back home, Kim Won (Choi Jin-hyuk) schemes to take over the family business. While in the States, Kim Tan bumps into Cha Eun Sang (Park Shin Hye), who has arrived from Korea in search of her older sister. Slowly, he feels himself falling for her, never realizing that she's the daughter of his family's housekeeper. When Kim Tan's fiancée, Rachel Yoo (Kim Ji Won), arrives to bring him back to Korea, his heart is torn between love and duty. Meanwhile, Rachel's future stepbrother and Kim Tan's former best friend, Choi Young Do (Kim Woo-bin) goes to the same school as Kim Tan and Eun Sang and starts falling for Eun Sang as well. The troubles arise as the heirs realize the differences between money and the real world.
He is a future heir to the Jeguk (Empire) Group. A former school bully, Kim Tan has matured from his stay in America into a more thoughtful although lonely high school student. He does not have good connections with his brother or father, and he constantly seeks friendship from his half-brother, who doesn't gives him any. He is actually the son of his father's mistress, but is listed in the family registry as the son of his father's second wife in order to be a legitimate heir. Prior to returning to Korea, he was exiled by his brother to study abroad in the U.S. Although he is engaged to Rachel Yoo "so he wouldn't have to marry her later," he is attracted to Cha Eun-sang at first sight and falls in love with her despite her poor background.
Daughter of Kim Tan's family's housekeeper. Somewhat cynical and down to earth, she diligently works part-time jobs to support herself and her mother, and gets caught in a love triangle between Kim Tan and Choi Young-do. She lives in Kim Tan's home, since her mother is a live-in housekeeper. She grew up with Yoon Chan-young, her best friend, and is enrolled in Jeguk High School on a welfare scholarship. When Kim Tan comes into her life and won't stop pursuing her, trouble also comes with all those bent on splitting them apart, although she does reciprocate his feelings.
The heir to the Zeus Hotel Group. He has an IQ of 150, but does not put any effort into his schoolwork. Due to this, he scores 98th out of 100th place in his class rank during the first Jeguk High finals. Known for his cunning intellect and volatile manners, he is feared by his fellow classmates, who he bullies. His father, Choi Dong Wook, also Rachel's mom's fiancee, is mercilessly strict and physically abusive towards him, and engages with him in judo matches to get him to do things. As part of his training as the next CEO of Zeus Hotel, Young Do is often seen washing dishes at the hotel, something he's been doing since he was in middle school. Though former best friends with Kim Tan, the two now have a mutual hatred for each other, which was partly brought about by the departure of Young-Do's beloved mother. Young Do begins picking on Eun-Sang to irritate Tan but he soon realizes that's not the only reason she's always on his mind.
Son of the Jeguk Group's secretary. He and Cha Eun Sang have known each other eversince they were kids and they've been friends ever since. He is dating Kim Tan's ex-girlfriend, Lee Bo-na, and they have a cute relationship. He is kind, cool-headed, warm, and smart, being always ranked number one in his class, and always sees the best in people. Despite being in the Social Care Group, he doesn't get picked on by the higher-social-status-students because he is class president. He always think everything that Lee Bo-na does is cute, especially when being jealous.
Yoon Chan-young's girlfriend. She is the daughter of the CEO of 'Mega Entertainment,' and therefore is somewhat spoiled but cute and has a good heart. Her first love and ex-boyfriend was Kim Tan, and now they just nag at each other although are still friendly. She is utmost devoted and possessive towards Yoon Chan Young. She dislikes Cha Eun-sang at first for being Chan-young's best friend, believing that "there is no way for a girl and a boy to simply be just friends", but as the time goes by she becomes friends with Cha Eun-sang, although she won't admit the fact.
Kim Tan's fiancée. A rich and haughty chic heiress of RS International (a clothing company). She is also known as Jeguk High School's "Paris Hilton". Her prickly personality of course extends to Cha Eun Sang, especially when she realizes that Kim Tan likes her. Furious and humiliated, she attempts many times to split them apart. In the end Rachel begins grows hesitant feelings for Hyo Shin, with whom she has much in common. She seems to be on close terms with Tan's brother, Kim Won.
Kim Tan's older half-brother, an accomplished and capable young executive who runs his family's giant conglomerate, Jeguk (Empire) Group. At constant friction with his family, he attempts to rule the company himself, and fears that Tan will get in his way. Due to this, he had never had a real brotherly relationship with Tan, who tries everything he can to win his brother's heart. He and Tan eventaully learn to get along. He had a relationship with Jeon Hyun-joo, but in the end decided to bear the crown of running Jeguk Group instead of hold his relationship. Although he attempts everything to save his relationship, Hyun-joo knows he can't do anything, and she breaks up with him to allow him to carry out his dream.
Son of an attorney general. He has a crush on his private tutor, Jeon Hyun-joo. Despite not wanting to, his mother and father constantly pressures him to get into Law School. Calm and laid back, he runs the school broadcasting system. He is also close friends with Kim Tan. To overcome his family's pressure he joins the army without telling anyone besides Rachel, with whom he develops a friendship, and Kim Tan.
Son of the CEO of the largest law firm, 'Victory'. Quick to think on his feet, he's a slacker who doesn't want to inherit the family business. Playful and a joker, he prefers hanging out at night clubs or taking photos of his friends. He is best friends with Choi Young-Do, and although he doesn't understand him that well, tries to help him. Along with Lee Bo-na and Young Do, he often hangs out in his private studio, where there is a wall covered in pictures of his friends and family.



The drama is popular both domestically and internationally for its star studded cast and it being the latest work of famed writer of Secret Garden and A Gentleman's Dignity. It is set to broadcast in 13 countries in their local channels.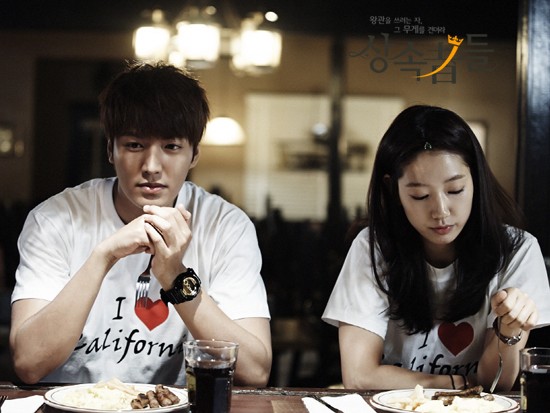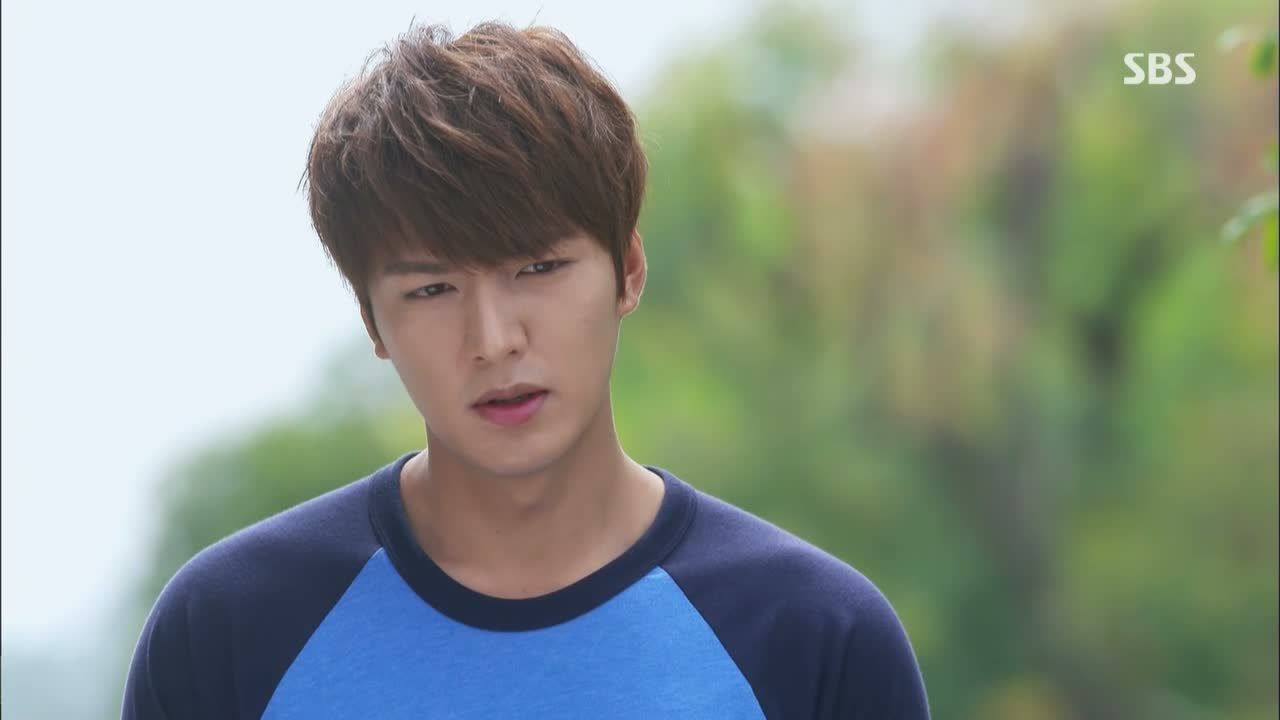 My Take:
Okay, so how should I comment on this one. Lee Min Ho is so good looking here, specially when the first part of the series was shot in Malibu, California. I wonder how come his appearance in the States looks better than in Korea? Hehe.
Now I understand why the title is The Heirs or The Inheritors, that is because the cast here are all inheritors of their parents' good fortune-- being the owners of big firms or being popular in their own field or position in the government or in Korea. They are going to follow the footsteps of their parents so they have to prove to be worthy of such inheritance.
But I was expecting it to be more. Instead of this series to be a romance-drama, how about these high school inheritors dealing with one issue which is getting the most of the biggest empire in Korea and be named Supreme. For instance, while parents are fighting over such big dealings to be on Top, their children are also competing to be the best at school or in any endeavor against their rivals. I think it would have been very interesting to watch it and see what strategies they have prepared, who is winning and who is giving up.
The story is more like School 2013, but the drama is light and not actually focusing on the students' school academics which is fine because I had enough of the teenagers' issues for now; instead, it focuses on the love interest of the 2 former best friends, whose families own one of the biggest empires in Korea, over a simple girl whose ambition is to take her mother away from being a housemaid and live a comfortable life.
Over all, I am still recommending this as the latest good TV series and the first TV series I have watched in 2014. Oh, and the Philippines was also mentioned here. LOL.