SONG SEUNG HEON
The most manly guy in Korea. I really have a big, big crush on him! What's going on???
I LOVE YOU SEUNG HEON!!!
In 2004, he served his two-year term in the military and was discharged on November 15, 2006

with the rank of Corporal.

For a time he kept a low profile, trying to gauge public opinion on his return to the entertainment world.
For his comeback, Song took on a tough image, playing aggressive and masculine roles in the 2008 drama East of Eden, the 2008 film Fate, and the 2010 remake A Better Tomorrow.
In 2011, Song returned to television in My Princess opposite Kim Tae-hee, his first romantic comedy. He considers the series a turning point in his career, saying, "Previously, I took on characters living a life full of ups and downs. For me, Hae-young was the first character that was so rich, bright and cheerful. I felt much lighter while acting the character."
Song also owns the Sinsa-dong branch of Italian restaurant chain Blacksmith, launched by Caffe Bene.
Name: Song Seung-Heon
Hangul: 송승헌
Birthdate: October 5, 1976
Birthplace: Suyuri, Seoul, South Korea
University: Kyonggi University
Height: 179cm
Blood Type: B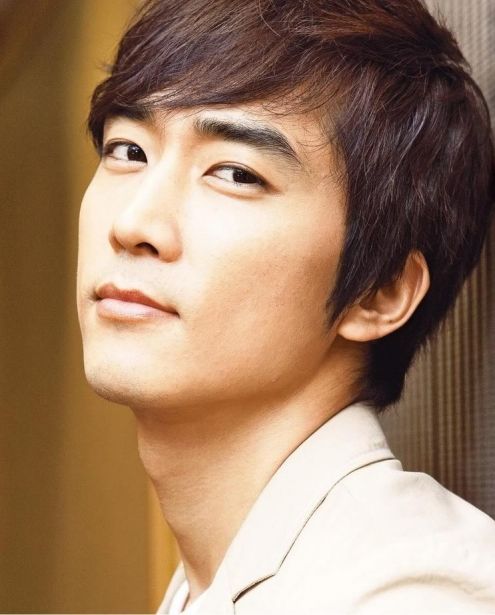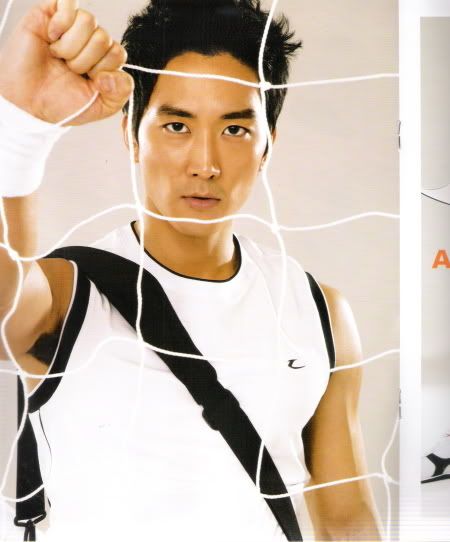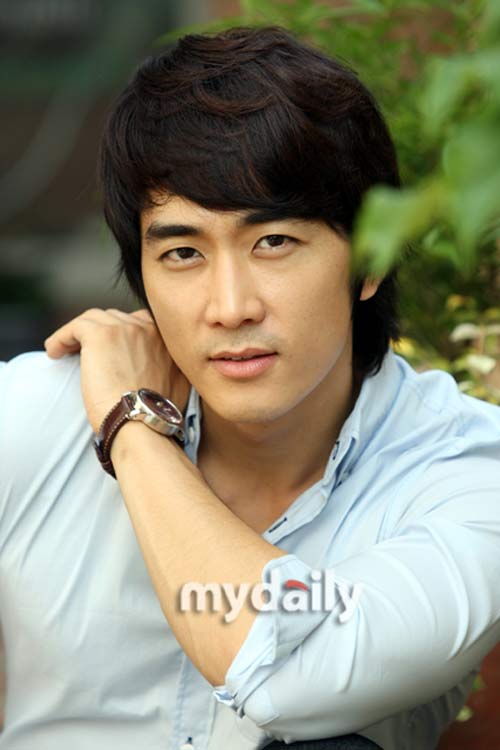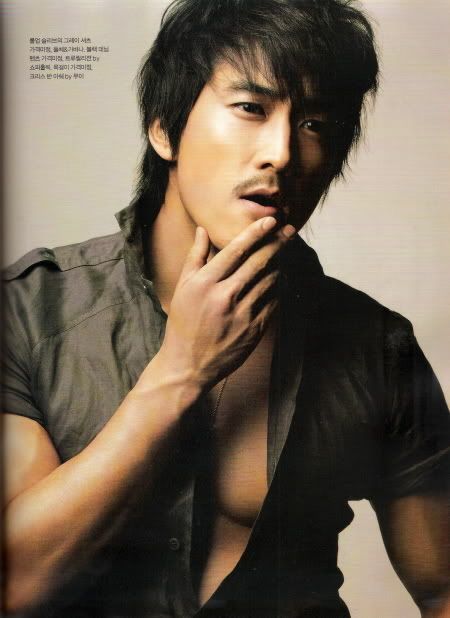 WHEN A MAN DR. JIN MY PRINCESS EAST OF EDEN
FALLS IN LOVE
SUMMER SCENT AUTUMN IN HAPPY TOGETHER
MY HEART
Films
Song Seung-heon Vol. 1




Album

Released: December 7, 2004

Label: Synnara Music

십년이 지나도 (Even After Ten Years)
그대를... (For You...)

마지막 사랑 (Last Love)[46][47][48]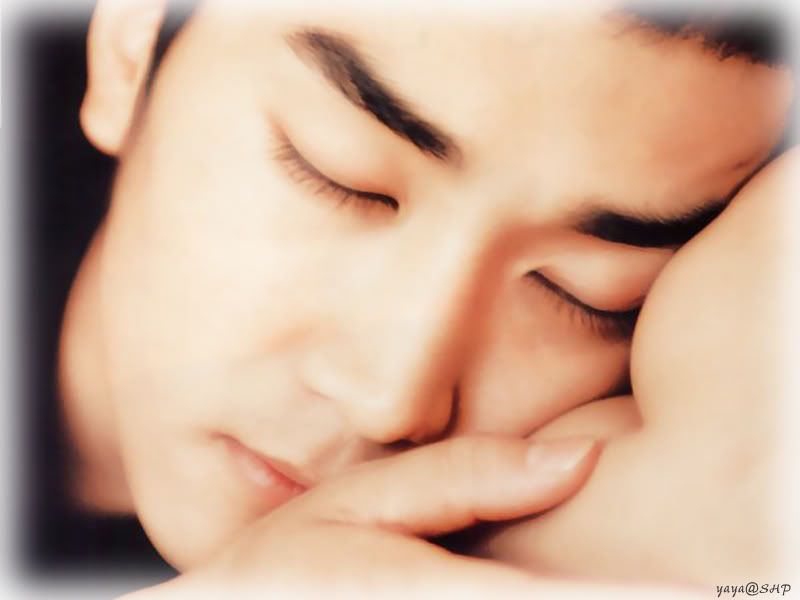 _________________________________________________
INTERVIEWS
Song Seung Hun still hopes to fall in love at first sight
Actor Song Seung Hun has revealed his thoughts about marriage and love in a recent interview.
Song Seung Hun recent MBC TV 'When a Man Loves' concluded its run on June 6th, where he played the role of tough guy Han Tae Sung who loved Seo Mi Do (Shin Se Kyung) wholeheartedly.
Song Seung Hun revealed that his take on love was the same as Han Tae Sung, as he rejected the passionate courtship by Baek Sung Joo and remaining devoted to Seo Mi Do who didn't love him. Song Seung Hun would be like Tae Sung, choosing someone that he loves instead of someone who loved him. He said, "Han Tae Sung and Song Seung Hun are similar in the sense that they don't understand women. Many have the assumption that there would be no shortage of women around Song Seung Hun, and that Song Seung Hun understands women very well. But in actual fact, I don't know women that well. The women that I have dated in the past, have said that I don't understand women. There are many instances where I am totally clueless as to what the situation was, and have no idea what or why the other party is angry over."
In the drama, there was Baek Sung Joo who loved Tae Sung deeply and Mi Do whom Tae Sung was devoted to. Viewers are thus curious as to who Song Seung Hun would pick from among them in real life if given the opportunity. After agonizing for a while, Song Seung Hun was unable to make a decision. So I decided to ask about his ideal type to which Song Seung Hun said, "Someone who would make my eyes light up at first sight."
He continued, "The last woman who made my eyes lit up was my girlfriend just before I enlisted for the army. I have been dating women who made me think that she is someone whom I can marry. It's like we have eyes for each other. But such women are rare, and I don't have intentions of dating at the moment."
I have never developed feelings for someone whom I have spent some time with. It feels like child play if I mention ideal type. When I dated my first love, she gave me a feeling that my eyes lighted up when I saw her. I know that feeling, so I won't go into a relationship if I don't have that. When I first met her, I had that feeling. But she was already attached, so I courted her for two years. We began dating after she broke up with her boyfriend. If you are in love with someone, you would feel great for the entire day. You can't sleep nor know hunger. It's like being Superman."
As he waits for his 'Princess Charming', Song Seung Hun who has high standards for his ideal type expressed, "My friends have all gotten married. I know the power of love, and I will only get married if I meet the right one. My friends have asked me to go for arranged dates, but I have always thought to myself that if the time is right, I will meet my wife. I have been waiting with this belief."
"I really envy my friends who are married as they can go with their children to Namsan Park to play, or when I look at their photos with their kids in it. If I have a happy family, I would live more securely as an actor. Marriage isn't something that can be done alone. Just like what Tae Sung said to Mi Do, I also want to be a father, and try hard to be the best. I want to have a stable and happy family. To build a happy family with my beloved wife and children is my biggest dream. Although this dream is simple and ordinary, it just isn't that easy to do it."
"Frankly, the period between having an affection for someone till falling in love with her doesn't take too long of a time. But such situations are rare, and fate doesn't come easily."
Song Seung Hun is waiting for his love at first sight. Perhaps his dream is just like Hee Jae who fell in love at first sight with Mi Do. For Song Seung Hun, what does 'When a Man Loves' constitutes for him? He gave a smile that was hard to comprehend what it meant and expressed, "This drama made me understand that love isn't an easy thing. Love is difficult, and doesn't always follow the script that you intended for it to happen."
By: Kang Hyo Jin
Korea Star Daily
_____________________________________
Why Song Seung Hun Started Communicating through Social Networks
2012.05.16 20:00
CJ E&M enewsWorld
Lee, InKyung
Translation Credit : Erika Kim
Did you ever imagine you would see Song Seung Hun in a topknot, swigging makgeolli?

It seemed that the actor would always be the perfect man, but Song Seung Hun has finally set foot on real soil. He is the king of hallyu, and stands at the top of women's dreams in the 21st century as a rich boy, tough guy and loyal friend, but this time, he's about to become something completely different. He's taking on his first fusion period piece in his life to become a 'cold Joseon flower boy'.

He's currently busy shooting for the upcoming MBC drama Time Slip Dr. Jin, which will air its first episode on May 26. Surprisingly, he′s gathering interest in the show and himself by revealing humorous photos through his own social network accounts. The photos are making issues, as they show him as a funny, short guy, or as a poor, traditional scholar - the polar opposite of his long-standing character.

Fans across Asia are going wild for these reveals by a hallyu star. Enews listened to what Song Seung Hun had to say before his comeback as the talented surgeon Jin Hyuk, who goes 150 years into the past to change the world with his medical knowledge.
Interest from outside and inside Korea is being concentrated on the clash between the 'Hallyu Kings' Song Seung Hun and Jang Dong Gun in May. This is your first fusion period piece; why did you choose to appear in it?
"The reason I chose

Time Slip Dr. Jin

as my comeback piece is because I once saw the Japanese

Dr. Jin

drama in the past, and it's a drama I liked. I was happy that the casting offer came to me after learning that

Dr. Jin

would be produced as a drama in Korea.
"The time slip subject and the setting that a doctor from the present travels to the past to heal people there felt new. Diseases that can be cured easily in the present become serious illnesses that can lead to death in the past. It was fun to see the 'parallel universe theory' at work, which states that there's another person exactly like me living in another universe."


The genius doctor Jin Hyuk has a unique character. What have you prepared for this role?
"Jin Hyuk is so talented he never fails in his surgeries, but because he's so cold he doesn't even start surgery on a patient he believes has no chance of surviving. He then travels through time to the past, and starts to cure sick people without any modern instruments. He just has to use basic instruments and his own medical knowledge. He feels that the name he made for himself all this time was a façade, and becomes more humane.
He is a doctor, but more than having to practice anything, the medical jargon is in English and isn't seen much anywhere else, so it wasn't easy to memorize the dialogue. (

Laugh

)"
You'll be acting with the hallyu idol star Kim Jae Joong of JYJ, and you worked with B2ST for the OST of 'My Princess'. Are you actually close with them? And do you have any K-Pop stars or songs you like?
"Because we work in different areas, I don't get many chances to meet with singers. I like Gi Kwang, whom I appeared with in a drama, and I listen to B2ST's
Fiction
a lot. Out of JYJ's songs, I liked the song titled
In Heaven
. (
Laugh
)"
It was great seeing you communicate with your fans through social networks such as Me2Day.
"I've also started to communicate with my fans through Facebook and China's Sina Weibo. The world has become a smaller place because many people from across Asia in countries such as Japan or China have started to show their interest [in Korea], and communication media has developed a lot.
It would be better if I could visit the countries in person and greet everyone, but because I can't, I try to show how I'm doing and ask how others are doing through social networks. It's so much fun. I read comments from a lot of people and get to learn what my fans think, so it's great in so many different ways. I plan to continue to communicate with my fans through social networks."


You're one of the original hallyu stars. You must feel more responsible now that the Korean wave has become even hotter.
"I used to believe that the Korean wave is a phenomenon that came into being in Japan, China and Southeast Asian countries through Korean films or dramas. Now, I feel great that K-Pop is also being loved not only in Japan, China and Southeast Asia, but also across the world. I'm proud as a Korean that many people are interested in the Korean language, Korean culture and Korean foods."
Do you remember any specific Korean wave fans?
"I remember a letter I received from a fan a long time ago. The fan wrote that she was touched by my pieces, and she started to take an interest in Korea and Korean culture. She said she's studying Korean these days. She also added that there are many people who became interested in Korea after being moved by such pieces, so I shouldn't just think it's my job, but be thankful about my job as I live my life.
"After reading that letter, I realized that I shouldn't just make decisions on my own and treat my job lightly. I started to feel more responsible about everything. These days, I'm often surprised because so many people greet me in Korean and send letters in Korean also. I am, of course, very thankful."


Kim Tae Hee, who you partnered with for 'My Princess', is gathering interest in Japan as 'the next Ji Woo hime' through the drama '99 Days with a Star'. Your best friend Kwon Sang Woo is also venturing overseas a lot with Jackie Chan. Are you interested in going overseas?
"It may be too grand to say 'overseas ventures', but I'm always open if there are any great pieces overseas. I acted with Shu Qi and Mok Man Wai in the film
Virtual Weapon
in 2002, and I also starred in the Asian version of
Ghost
,
Ghost : In Your Arms Again
, with Nanako Matsushima. (
Laugh
)"
"I'm always pressured about the language barriers, but last year when I filmed a Japanese piece I started to feel a desire to learn Japanese, and regretted never learning it before. Whenever I go on overseas promotions I feel a desire to learn foreign languages, but it's never easy to find the time. I'm always working hard, though, so that I can participate in a foreign piece if I receive an offer for a good one."


These days mentors are popular. Who is Song Seung Hun's mentor? Also, do you have any juniors you feel more attached to?
"The first mentor that comes to my mind is Shin Dong Yeop

sunbae

(senior). He's active as an MC and comedian, in areas completely different from my own area, but when I first debuted through drama I learned a lot from him like he was my older brother. I learned the attitude I should carry not only while I act, but throughout my life, and also modesty."
"As an actor, I want to take on Lee Byung Hun

sunbae

, and he gives me a lot of advice on acting. As for juniors, [I feel attached to] So Ji Sub. We started off in showbiz together through a photo shoot, and we've continued to be active as actors even until now. We share our sorrows and our joys not just like senior and junior celebrities, but like real brothers."
You appear in one piece a year on average. What do you do in the time between? Do you have any special hobbies?
"I watch a lot of films at home, I exercise a lot and golf is my favorite sport. I think I can say these days my hobby is to get on social networks.
"
You don't look aged at all; people even call you vampire handsome. What's the secret behind your looks?
"First I want to thank everyone for saying that. (

Laugh

) I guess I could say my secret is that I exercise in my spare time over a long period of time. It's been long since I quit smoking, and I don't drink a lot either. About one or two glasses of beer? (

Laugh

) Also, maybe it's because I try to think positively?"
I heard that the Song Seung Hun brand pasta restaurant, Blacksmith is doing great. Are there any areas you're interested in other than acting? Do you want to take up anything else other than acting in the future?
"My dream when I was little was to manage a hotel with my name on it. I think you can say opening a restaurant is my first step toward that dream. (

Laugh

)"
Song Seung Heon while in Vietnam
In the past, you said that between your career and love you would choose, without hesitation, love. You're in your mid-30s now and your friends Kwon Sang Woo and Jang Dong Gun have all wed and had sons. Do you ever think about marriage?
"I do envy them, but I still think marriage is so far away for me. (

Laugh

) Of course, if a woman that fits me appears I may even marry her immediately tomorrow."
This year is your 17th year since your debut. You started off as a model, but you've left behind your gentle image to take on a variety of new images. When was your biggest turning point as an actor, and what plans do you have for your future as an actor?
"I think my most recent piece

My Princess

was my turning point. I used to act in heavy and dark characters which had been through difficult times, but in

My Princess

, I took on a rich heir role for the first time. I thought that those bright and light roles personally made me feel joyful also."
Where do you believe the Korean wave will go in the future as an actor who leads the wave, and what do you want to try as a hallyu star in the future?
"Actually, I previously only knew about the Korean wave indirectly through various media outlets. Last year, however, I was able to meet everyone in person through visits in Taiwan, Vietnam, Singapore and Japan, and I really felt how strong the Korean wave was. This is a great chance, and I hope we take advantage of this chance to spread Korean culture far and wide."
"I believe that if all of those in related entertainment industries and not only singers or actors like me work hard to develop competitive content, we'll be able to continue this flow. I also believe that the Korean wave can become richer if it doesn't flow in just one direction. We could communicate with and share each country's unique culture, like for example if we have

kimchi

in Korea, Vietnam has rice noodles.
There have also been concerns that the Korean wave is a big 'bubble' now, but if you take a good look, K-Pop, Korean food and the Korean language has found its place as a culture of their own, and they're gathering more interest in various forms. I hope we can make this great flow richer with everyone's effort."
[This article was written with cooperation from the Korea Foundation and the Korea Times.]
Photo credit: Song Seung Hun's Agency
Article found on : Mwave
______________________________________
"I'm discovering that acting is fun": Song Seung-heon interview
You know the general feeling 'round here about Song Seung-heon (My Princess, East of Eden), who is known mostly for his inverse looks-to-talent ratio. So imagine my surprise when I read this interview where he's endearingly frank, and jaw-droppingly self-aware…which is just NOT how I imagined the guy who has but one serious facial expression…which is neither serious nor expressive. I mean, he literally admits to spending a good part of his career just trying to look cool. HA.
The 35-year old model-turned-actor debuted sixteen years ago, and I first saw him on the sitcom Three Men, Three Women which ran from 1996-1999. Seeing him in a sitcom first explains why I generally like him, despite his lack of dramatic chops, because he's always been good at funny. Not in a crafted, obvious comedic way, but in a poke-fun-at-himself way. He makes reference to his character on the show, whose entire concept was that he was the only one who thought he was funny. It was 2000′s Autumn Fairy Tale that launched him into Hallyu stardom (and the subsequent slew of serious, melodramatic roles). Thankfully he's come back around to comedy with My Princess, which has garnered him praise as an actor…maybe for the first time ever.
Here's a translation of the interview he did with Yonhap News, the day after My Princess wrapped.
Have you slept? They say My Princess's schedule was murder.


We filmed the last episode until 6pm the day it aired and then went straight to the wrap party. I didn't drink very much, but I totally crashed. I think I was just so tired. My manager put me in the car and drove me home, and then said it took an hour to wake me up once we got there. And then I finally opened my eyes at 7 this morning. I don't know if it's because I slept so little for two months, but I couldn't sleep for very long. I didn't see the last episode because of the wrap party, so I woke up and watched it.
How do you feel about it now that it's over? Any regrets?


Honestly, there were times during the shoot when I really thought we weren't going to make it to air with that episode. The schedule was that unbelievable. I'm just relieved we finished in one piece. Of course there are things I regret. But the genre and the character were fun. I think any experience in the end makes me who I am.
Why did you choose a romantic comedy now, and why did you wait till now to do one?


With the drama East of Eden and the film Invincible, I was doing a lot of heavier projects, and I kept hearing from people that they missed the 'Unfunny Song Seung-heon' from my debut days, in the sitcom Three Men, Three Women. And then this project came in. Episodes 1-4 were already written, and they were really funny. But then I didn't know that starting with Episode 5, the scripts would start coming in late. (Laughs) Why didn't I do a romantic comedy earlier? When I was younger I wanted to look cool. Back then, more than a happy ending, I wanted to do projects that had a resonance.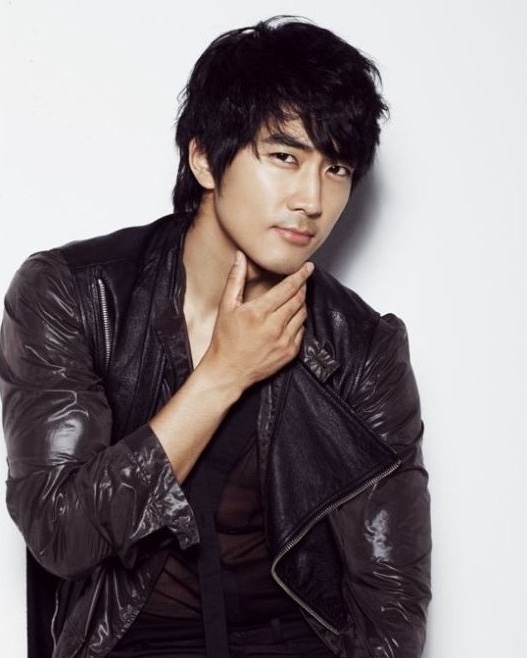 What's it like now that you've tried a romantic comedy? A lot of people are saying that you've 'found your clothes.'


I'm always putting on a serious face, with heavy acting, so this time I got to have fun. It really felt like I just came to play. The schedule was hard, but the acting itself was really fun. I'm always playing roles where I'm trying to look cool while carrying the weight of the world on my shoulders, but I didn't have to do that for this role so I liked that. (Laughs) If I have the chance, I'd like to try a romantic comedy movie as well.
You've never had so many cutesy love scenes as you did here. Could it be that you really fell in love with Kim Tae-hee?


If you see it that way, that means we acted really well. (Laughs) I just shot it comfortably like we were really dating. Park Hae-young's childish and playful side is a lot like me. But when I'm dating, I'm more aggressive than Park Hae-young, so his passive expressions of affection became really frustrating for me. Park Hae-young was hesitant to marry Lee Seol, but in real love, when would that happen? If it were me, I would've said, 'Let's just run away.'
It's great that you've found a role that fits your image so perfectly, but is there any regret that you didn't do this sort of genre in your twenties, when Song Seung-heon was 'prettier'? You're now in your mid-thirties. Do you feel older?


Honestly, I don't. In our drama, Lee Ki-kwang is 22, and that actually did surprise me, that he's so young. But I still feel like I'm a high school sophomore. It might be because I still hang out with the same friends from that time, but if I look at the way my friends and I play now and back then, it's the same. (Laughs)
Even if you don't feel your age, you must feel some change. What's changed?


My approach to acting has changed. It happened since I came back from the army. A sense of responsibility is something I feel more and more, and I'm discovering a sense of enjoyment in new things. Before when I received a script, I would just act it out like a machine. But now I think about what else I could bring to the scene that isn't written there, and I have room to look past myself.
I'm not trying to make myself stand out anymore; I've learned the importance of harmony. I learned I can't just do things according to my own ambition, but that fans should be able to watch and enjoy the project. If before I did things to serve my own ambition or to appear cool, now I think about what I can do for fans through this project.
I received letters from foreign fans who wrote that they came to know Korea because of me, and it made me feel the effects of Hallyu. I don't think I thought about those things before. But now I think they instill a sense of responsibility in me. I'm also having more fun. It's not just because it's work anymore, but now I want to enjoy acting and have fun. There's still a lot of talk about my acting skills, but that's just something I have to work at, and aside from that, I'm discovering that acting is fun and I'm learning to enjoy it.
Why weren't you ambitious about your acting before?


When I was younger I never dreamed of being an actor. I was an ordinary kid and became an ordinary college student. And then in 1995 someone who worked for a fashion label came into where I was working part-time, and asked if I wanted to enter a modeling contest. And then they picked me, and all of a sudden I was a model. Kim Sung-jae was the main model and So Ji-sub and I were just starting, and then when Kim Sung-jae died suddenly, somehow So Ji-sub and I became the main models.

And then after that, I came to do Three Men, Three Women. Without any preparation. So I started without any ambition to feed, and I got an enormous amount of criticism, saying that I couldn't act. But now it's different. Now acting is the best I can do, and it's a career that I've invested more than ten years in. In my twenties, I just thought, 'This must be what I'm doing.' But now I've come to think about the fans and the public before myself.
Do you have any fears? Do you ever worry about losing popularity?


Ever since I was a newbie, I always had it drilled into my head not to be attached to popularity. So I'm actually not the type to be concerned with that too much. Of course, I'm human, so it's better to be popular than not, but it's not like I could be a youth star forever. While working on My Princess with Lee Soon-jae [who plays Grandpa], I saw how passionate he was, even at his age, and it made me want to become like him. I actually became ashamed of myself while watching him. He spent his youth digging deep to learn his craft, but I've never done that. I never dreamed of being an actor when I was young. So now I'm full of regret that I didn't do the same.
What do you do on your down time?


I go play with my friends or I exercise. I play golf. Now that I think about it, my life is kind of boring. (Laughs)
Any plans for marriage?


I really want to start a family. But that's not so easy to do. I don't have a partner. Who knows, someday somebody I'll love will suddenly appear, and I might be talking about marriage.
My Take:
To be honest, I have only seen "He Was Cool, My Princess and When A Man Falls In Love" among his past projects. I am not going to be bias about my opinion on his acting just because I love him so much, but because I have just observed his acting in general in the projects that I have mentioned above.
HE IS A VERY GOOD ACTOR. That is a fact. Someone who cannot shed off tears without batting an eyelash while delivering his dialogue is not a good actor, but for Song Seung Heon, HE CAN. And he can also act funny in a romantic comedy drama as himself. An actor is someone who should be able to act the character's part, who can feel the emotions he has to pour out while in that particular scene, and should also be free to express with body language that is just realistic, and what tone of voice to use. The director actually has to take part in the actors' portrayal. If the directors see that the actors are not expressing well any emotion nor seeing any facial expressions that need to be carried out in the scene, the directors should correct that.
But no matter how good an actor's acting is, if the material, the production, the story, and the director are not good, then all things fail.
And an actor should not be afraid to look ugly while making a facial expression and body language while delivering their dialogues. They should act as if it is in reality. They should not worry about their image in front of the camera while acting because in the end, the more that they will appear the most handsome/beautiful actors/actresses after giving their best in acting.
__________________________________
SONG SEUNG HEON'S TRANSFORMATION
Publication Date : 13-06-2013
The Korean actor wanted to break away from roles that highlighted looks more than acting
South Korean actor Song Seung-heon said he couldn't have achieved dramatic transformation on his latest television series if he hadn't changed. "I had to put myself down for that."
The 36-year-old actor received favourable reviews for his performance on the television drama
When a Man Loves
-- which ended its run on June 6 -- playing a cold-hearted loan shark who morphs into a successful businessman for his love.
Making a debut in 1995 as a fashion model, Song gained fame with his handsome face coupled with a muscular body. He worked out hard and quit smoking to stay fit and healthy.
Song realised that the public focus on his looks became an obstacle to his acting career at some point as it stopped viewers from immersing in the story and character.
"I wanted to break away from the controversy over my acting skills. Some said they see Song Seung-heon before the character I played. I dropped the styles and tones I used to have and tried something new this time."
The veteran actor said he wanted to play a completely different character from his previous obliging roles in melodramas to shed his "pretty boy" image.
His iconic dramas such as
Autumn in My Heart
and
Summer Scent
fell into the same genre, allowing him to perform a limited range of emotions.
After a hiatus to fulfill his military service, Song intentionally chose masculine characters to broaden his acting spectrum.
"I was drawn to roles of tough guys who have ambition and loyalty to their friends, but they all seemed to be rough externally yet soft and kind inside. I want to play a character filled with desire," Song said.
He will be doing an erotic film called "Human Addiction", about a soldier who has fallen madly in love with his subordinate's wife and thought of desiring her whatever it costs. Well, I may not want him to accept this project, but I will support him if he wants to be a flexible actor. I just hope that the material is good and that he will have to bring out the best of his acting ability. And I hope that there will not be too much erotic scenes because I will really hate that! Please, no nude scenes nor sex scenes! I cannot stand it!
I still look forward watching Time Slip, Dr. Jin and The Messenger because I will be seeing a new Seung Heon there. They say that Dr. Jin did not do well in the viewership rating because of its slow pace and he could not act. Well, it is the material that failed but not Seung Heon. He already did his part and probably the director was just satisfied with what he was showing. The director should have motivated him more if the director thinks that he lacks conviction.
__________________________________


ON SCREEN PARTNERS
With Son Ye Jin in Summer Scent
With Song Hye Gyo in Autum In My Heart
With the late
With Lee Da Hae in East of Eden
With Nanako Matsusima in Ghost
With Kim Tae Hee in My Princess
With Shin Se Kyung in When A Man Falls In Love


____________________
__________________________________
_____________________________________