MISS TOURISM INTERNATIONAL
| Miss Tourism International | Winner | Name | Pageant Date[2] | Venue | Entrants |
| --- | --- | --- | --- | --- | --- |
| 1994 | Australia | Michelle Holmes | | Kuala Lumpur, Malaysia | 30 |
| 1995 | Greece | Maria Pateli | March 24 | Langkawi Island, Malaysia | 24 |
| 1996 | N/A | N/A | N/A | N/A | N/A |
| 1997 | N/A | N/A | N/A | N/A | N/A |
| 1998 | Poland | Roksana Jonek | March 30 | Kuala Lumpur, Malaysia | 21 |
| 1999 | Poland | Agnieszka Zakreta | October 30 | Kuala Lumpur, Malaysia | 21 |
| 2000 | Philippines | Maria Esperanza Manzano | November 19 | Kuala Lumpur, Malaysia | 19 |
| 2001 | India | Candice Pinto | December 31 | Kuala Lumpur, Malaysia | 26 |
| 2002 | Thailand | Piyanuch Khamboon | December 31 | Kuala Lumpur, Malaysia | 26 |
| 2003 | South Africa | Angela Beck | December 31 | Kuala Lumpur, Malaysia | 30 |
| 2004 | USA | Megha Nabe | December 31 | Kuala Lumpur, Malaysia | 33 |
| 2005 | France | Isabelle Lamont | December 31 | Kuala Lumpur, Malaysia | 36 |
| 2006 | Romania | Florina Manea | November 12 | Guangzhou, China | 41 |
| 2007 | N/A | N/A | N/A | N/A | N/A |
| 2008 | India | Manasvi Mamgai | December 31 | Kuala Lumpur, Malaysia | 43 |
| 2009 | Germany | Sarah Elzanowski | December 31 | Kuala Lumpur, Malaysia | 45 |
| 2010 | Netherlands | Nathalie den Dekker | December 31 | Kuala Lumpur, Malaysia | 55 |
| 2011 | Malaysia | Gabriella Robinson | December 31 | Kuala Lumpur, Malaysia | 54 |
| 2012/2013 | Philippines | Rizzini Alexis Gomez | December 31 | Kuala Lumpur, Malaysia | 56 |
| 2013/2014 | Philippines | Angeli Dione Gomez | January 01, 2014 | Malaysia | TBA |
By Number of Wins
Mutya Ng Pilipinas 2013

Angeli Dione Gomez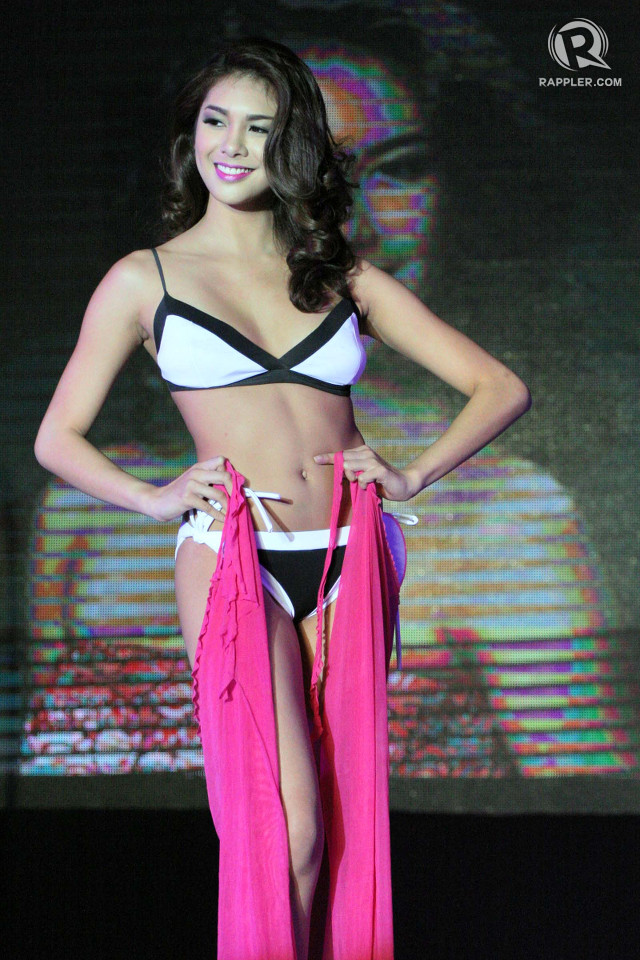 NOW..
MISS TOURISM 2013/2014
Philippines wins 2013 Miss Tourism International
Angeli Dione Gomez, 20, was crowned 2013 Miss Tourism International in the beauty pageant held in Putrajaya, Malaysia on New Year's Eve.
Angeli won the 2013 title, succeeding Rizzini Alexis Gomez, the 2012 Miss Tourism International. Angeli and Rizzini, who are both from Cebu City, are not related.
She is the third Filipino to win the Miss Tourism International title, the first was Maria Esperanza Manzano in 2000. Her win gives the Philippines the record for the country with the most number of titles in this pageant.
In the New Year's Eve pageant, Angeli Gomez, who stands 5'6, bested 59 other candidates in the contest which started at the final hour of 2013 and ended as the New Year entered.
First runner-up honors went to Miss Thailand Sunidporn Srisuwan; Miss Australia Sarah Czarnuch, second runner-up; Miss Dominican Republic Michelle Alexis Torres, third runner-up; and Miss Malaysia Thaarah Ganesan, fourth runner-up.
The new Miss Tourism International is a film major from the International Academy of Film and Television in Mactan.
Angeli believes that she is destined to become a beauty queen. "Beauty queens are born, not made," the Cebuana beauty said.
She was also crowned 2012 Reyna ng Aliwan and joined the 2013 Bb. Pilipinas Gold Edition and Miss Resorts World in 2011.
In July, 2013, she was crowned 2013 Mutya ng Pilipinas Tourism International in a beauty contest held in Taguig City.
Meanwhile, fellow "Mutya" winner Andrea Koreen Medina of Quezon City won third runner-up in the 2013 Miss Intercontinental contest in Madgeburg, Germany, last December 14. It was the highest place the country achieved since Maria Sovietskaya Laviano Bacud placed second runner-up in the same pageant in 1993.
This was the second time in 2013 that beauty queen mentor Rodgil Flores produced an international beauty queen. Last December, Bea Rose Santiago won the 2013 Miss International beauty contest in Tokyo, Japan. 2005 Miss International Precious Lara Quigaman Alcaraz also belonged to the "Kagandahang Flores" group.
The year 2013 finished with an impressive four major crowns for the Philippines and Top 5 placements in international beauty pageants.
In 2013, Mutya Johanna Datul won the first title for the country in the Miss Supranational contest in Belarus. It was followed by Megan Lynne Young, the country's first Miss World, in a pageant held in Bali, Indonesia; Bea Rose Santiago, 2013 Miss International; and now Angeli Gomez, 2013 Miss Tourism International.
Miss Philippines Maria Isabelle Zaragoza Mendoza, of San Beda College, was also crowned 2013/2014 Miss Campus World contest in Kuala Lumpur, Malaysia last December 6. Mister Philippines Ronald William de Dios finished second in the same contest.
Other notable placements were Ariella Arida, third runner-up, 2013 Miss Universe contest in Moscow, Russia; Gil Wagas, fourth runner-up, 2013 Mister International contest, Bali, Indonesia; and Ali Forbes, 2013 Miss Grand International pageant, in Bangkok, Thailand.
Miss Tourism International 2012/2013 Rizzini Alexis Gomez
Miss Tourism International 2013/2014 Angeli Dione Gomez
Facts: 1. Both won the Miss Tourism International Title in cosecutive years.
2. Both have the same surname : GOMEZ
3. Both are from the province of : CEBU, Philippines
4. BUT, they are not related to each other.
__________________________________________
___________________________________________


MISS TOURISM PHILIPPINES WINNER 2012
NOW...
MISS TOURISM INTERNATIONAL 2012
MISS PHILIPPINES
RIZZINI ALEXIS GOMEZ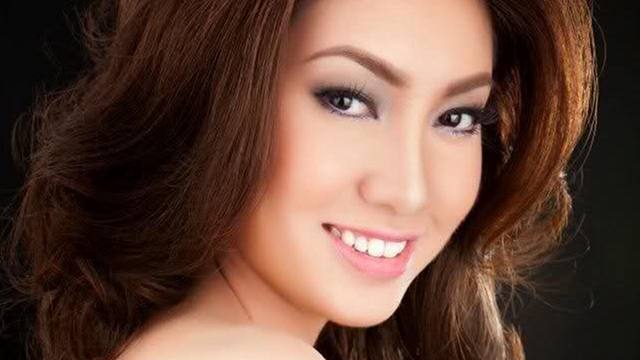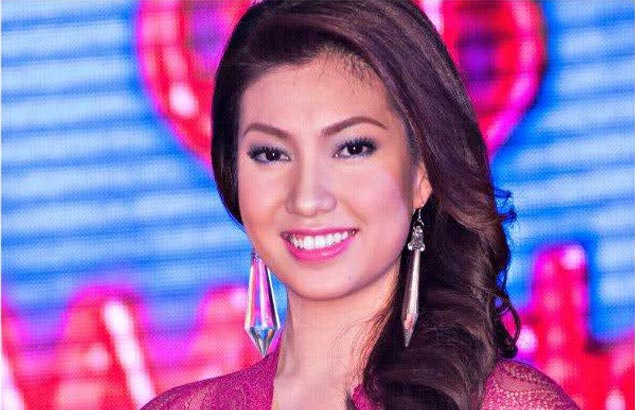 ANOTHER CROWN. Cebuana nurse Rizzini Gomez wins Miss Tourism International in Kuala Lumpur, Malaysia.
The Philippines' Rizzilini Alexis Gomez was crowned Miss Tourism International 2012 in the pageant held in Kuala Lumpur, Malaysia on New Year's eve, December 31.
On the pageant's Facebook page, organizers announced the results of the competition. "Congratulations to Miss Philippines who [was crowned] as our new Miss Tourism International 2012/2013."
Gomez bested 55 other finalists from all over the world. The 22-year-old Cebuana is a registered nurse.
The other winners are:
Miss Tourism Metropolitan International: Miss Australia
Miss Tourism Global: Miss Venezuela
Miss Tourism Cosmopolitan International: Miss Paraguay
Dreamgirl of the Year: Miss Malaysia
Miss Tourism International is an annual beauty contest that began in 1994 in Malaysia. It is traditionally held on New Year's Eve and aims to promote Malaysia's tourism industry and cultural exchange.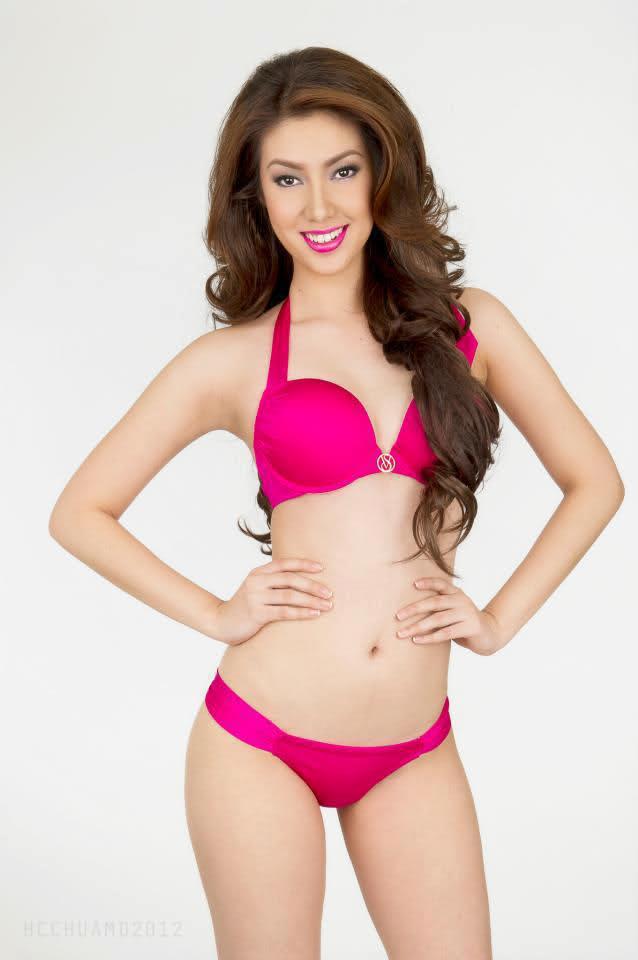 "I'd do it through education because it allows us to get acquainted with our beautiful past, helps us learn and appreciate our present and lets us plan for a bright and better future. It will open up opportunities that can help our nation move forward and make the world a better place to live in."
She has said, "We wouldn't want to only show other countries that we are very vibrant, but we are also home of the world-class and skillful Filipinos that help bring about the best of what our country has to offer and we can proudly say, it's more fun in the Philippines."
MISS TOURISM INTERNATIONAL 2000
Miss Philippines
MARIA ESPERANZA MANZANO