(SCROLL DOWN FOR UPDATES)
HOW THE FRIENDSHIP STARTED BETWEEN THE PHILIPPINES AND KOREA
PURE KOREANS WITH STAR CAREERS
IN THE PHILIPPINES
BESIDES SANDARA PARK WHO BECAME SUCCESSFUL IN THE PHILIPPINES TINSELTOWN, THERE ARE OTHER KOREAN-FILIPINO PROFESSIONALS WHO HAVE MADE A NAME IN THE COUNTRY THEY FELL IN LOVE WITH --
THE PHILIPPINES.
Jinri Park

(

Hangul

: 박진리; born April 24, 1988) is a

Korean

Model, RX 93.1

radio disc jockey

, and FHM Columnist. Jinri and her family have adapted to Filipino culture and values since they moved to Cebu when she was six. As much as she loves Korea, Jinri said she felt "left out" when she moved back there years ago since she already feels "like a Filipino inside." Jinri has been working as DJ in

Monster Radio RX 93.1

for a year now and is starting a career as an actress. She also models and writes for local men's magazine

FHM.
She speaks fluent Filipino, English, Visayan (Cebuano) and Korean.
______________________________________
Oh landed the job on ETC through an audition, which was turned into a reality show.
She had a morning radio show on 99.5 Hit FM (now 99.5 RT) entitled Sam Vs Sam with former co-host Sam YG (until Sam YG was suspended by management which led to his eventual transfer to Magic 89.9 on July 2007). By September, she was part of its replacement, The HiT Morning Crew, along with the Flushmasters Sonny B & Bennii and newsgirl Christina (previously with Robi the Rascal and Boytoy Chevy Chase). That show lasted until she decided to leave radio for good to concentrate on her new television show Living It Up on Q. (Such timing occurred when Hit was about to rebrand to Campus 99.5 on March 2008.) Oh has also posed for FHM Philippines as part of "The Girls of FHM" in its September 2006 issue.
Sam Oh is currently seen on her show, "Sarap To Heart," aired daily on GMA News TV. Also she is heard on Disturbing the Peace with Gibb on 99.5 RT.
She has currently become a favorite Korean Interpreter for Lee Min Ho whenever the famous Korean actor is in the country for a visit.
She is now with Magic 89.9 FM Radio Station in the Philippines at starting 5:00 AM
Rated Oh! (ETC)

Living It Up (Q)

True Confections (Q)

Events, Inc. (Q)

Sarap At Home (Q)

Delicioso (Q)

Sarap To Heart (GMA News TV)
Winner, Best Lifestyle Show Hosts for "Living It Up" (with Tim Yap, Issa Litton & Raymond Gutierrez)- 2008 PMPC Star Awards for TV

Winner, Best Lifestyle Show Hosts for "Events, Inc." (with Tim Yap) - 2009 PMPC Star Awards for TV.
_________________________________________________
_________________________________________________
GRACE LEE
She had a relationship with the president of the Philippines, Benigno Aquino III. She admitted to the relationship on her show stating in response to the president's claim of their relationship, "what the president said is true.".
She has a sister Jin who can also speak Tagalog.
She is good friends with fellow Korean ex-pat Sam Oh.
She has also been invited to become the host-interpreter for Korean artists who are in the Philippines for a show such as Nickhun of 2PM.
She had hosted several TV shows and was also a Radio DJ in the Philippines until 2012.
_____________________________________________
Korean by birth but a Filipina at heart, Grace Lee enjoys shopping, beauty products and the attention of one pop superstar

She's a Korean by birth, but Grace insists she has become more Filipino, after spending 18 years in her adopted country.
Although she still carries a Korean passport, she hopes to be a bona fide Filipina soon. "My sister Jin Hee and I are applying for Filipino citizenship."
She's willing to take all the naturalization exams that are required by law. "I can sing the Philippine national anthem by heart. I sang it in school when I was young."
She dresses like a typical Filipina, too. "In my closet, there are lots of jeans, comfortable shirts," she volunteered.
A self-confessed "super girly-girl," she insisted that she "tries to dress down" when she's not in front of the camera. "Comfort is my priority. But I try to combine comfort and style, too."
Largely because of work, she keeps cocktail dresses in her wardrobe. "I prefer dresses that can shift from day to night. Aside from the usual plain outfits, I also have a few dresses with interesting prints. Animal prints."
Her closet is bursting with colors, she admitted. "Lots of violets, pinks, mint greens. All shades of blue, too. After all, I'm a true-blue Atenean." Just like the President.
Upon checking out the Salvatore Ferragamo couture dresses she was set to wear for this shoot, she enthused: "It'll be my first time to wear Ferragamo, which is too mature for me. But these clothes are chic."
The practical shopper frequents Greenbelt, but prefers to travel abroad for good buys. "I shop in Korea and Italy," she owned up. On her last European shopping spree, she scored Yves Saint Laurent shoes for only P15,000. It was a steal.
If there's one color that she avoids, it's beige. "It's the only color that doesn't go well with my skin."
She often gets complimented for her flawless skin, a distinction she shares with most Korean celebrities. "I have my parents to thank for my skin," she said, laughing.
Still, she has to take care of her genetic gifts, she confessed. "The Belo Medical Group helps simplify my beauty regimen. I go there twice a week for facial treatments."
She also adheres to the daily skin care system of ZO, Zein Obagi. "I have day and night creams. I have a simple skin care regimen. But I always put sunblock on, since we live in the tropics."
She also swears by BB cream, a Korean beauty product that's all the rage these days. "I use it every day. It's like an efficient, anti-aging, whitening product with healing properties," she said.
She was planning to import BB cream into the country when she met with Ever Bilena executives months ago. Instead of becoming an importer, she was signed up as an endorser by the cosmetics company.
Grace feels fortunate that her youth was divided between two cultures—Korean and Filipino. In a lot of ways, she got the best of both worlds.
Before migrating to the Philippines at age 10, Grace traveled all over Korea with her mother. "My mom was quite a traveler, too, and she wanted to make sure that I would not be a foreigner in my own country," she looked back.
It was a pretty normal childhood, she reminisced. "Like a typical Korean mother, my mom gave a lot of importance to academics. I recall studying up to 11 p.m. when I was in Grade 2."
Grace's mom also made certain that her hobbies made her well-rounded. "I took piano and painting lessons. I was into figure skating and swimming. Everything I saw and fancied on TV, my mom allowed me to try."
"Enriching" is how she described her childhood in Seoul. "I was able to experience everything that I wanted."
When the family moved to Manila (to start a Korean car import business, and later a grocery store) over 18 years ago, Grace was enrolled in St. Paul's Pasig, an all-girls school run by nuns.
It was a smooth transition for young Grace. "There was no adjustment period. Everyone in school and in our neighborhood was nice to me. Although I felt like an alien at first, my classmates welcomed me and were so accommodating."
Her Filipino classmates would often give her little gifts like stationery and teach her Filipino and English words. "They taught me patintero and other street games, too." In return, she taught her Filipino friends how to rollerblade.
"Since I knew how to figure-skate, rollerblading was easy for me," she said. "Figure-skating was so feminine. But as an adult, I went into snowboarding, which is the opposite of dainty."
She made lifelong friends on campus—including the school principal, Sr. Teresita Agana. "I still visit her every month," Grace said of her mentor. "She seems quite stern and strict at first. But soon you'll realize that she is the most caring, kind, accepting person you'll ever meet. She is a source of strength and joy to those around her."
By the time she enrolled in college at the Ateneo de Manila University, she was totally immersed in all things Filipino. She offered as proof her fondness for Filipino food: "Pinakbet, sinigang, Bicol express, kare-kare."
Although her upbringing was "traditionally Korean," her dad Lee Dong Yuel and mom Lee Song Soon Il eventually relented and adopted Filipino customs. "My parents have been living here for so long, they've changed, as well. My mom combined her rigid Korean traditions with more liberal Filipino ways. She saw that my Filipino friends turned out okay naman. So she relaxed a bit, too."
While Grace was in high school and college, she worked as translator for visiting Korean dignitaries, including pop superstar Rain, who flew in for a shoot in the country.
"He wasn't as huge then as he is now," she recounted. "We were together for three days. Nobody knew him, and he was able to walk around Manila in peace. With my mom as chaperone, I took Rain to Malate. I showed him the bars and restaurants there. He's a nice guy."
When Rain returned to Manila recently, Grace was assigned to interview him again. "My mom went with me. At the press conference, my mom waved at him from afar and Rain stood up to greet her. He remembered me. He kept looking at me. In my mind, I thought it was because I was pretty," she joked.
Read the entire story in the May-June 2012 issue of LOOK Magazine, available in leading bookstores and newsstands nationwide.
_____________________________
_____________________________
RYAN BANG
Bang Hyun Sun
g
(Bang Hyun Sung,
Hangul
: 방현성,
Hanja
: 方縣成, born June 16, 1991), better known as simply
Ryan Bang
, is a
Korean
comedian
,
television host
,
television personality
,
actor
,
singer
and former reality show contestant who rose to fame in the Philippines when he joined the reality show
Pinoy Big Brother: Teen Clash of 2010
. He placed as the 2nd teen big placer on the show. He hosted his first show called
3ow Powhz!
on
Studio 23
Channel that aired in late 2010 through early 2011.
In May 2010, Ryan Bang entered the Big Brother house along with 10 other Teen International housemates. After 56 days, he was able to garner enough votes to reach the final episode wherein he won the competition as the 2nd Teen Big Winner by getting 18.70% of the entire votes.
In August 2010, Ryan Bang became one of the judges in Showtime and stayed from August 16, 2010 up to October 8, 2011.
He was eliminated on October 8, 2011, only to be saved by Hurado Dimples Romana, who self-evicted to allow Bang to stay but officially evicted. He is Showtime's longest staying judge at 48 weeks.
Aside from being the longest staying judge at Showtime, he formerly hosts 30w POwhz at Studio 23 and stars in the comedy gag showBanana Split.
On December 5, 2010, he joined Kim Atienza in hosting the show Matanglawin.
In the January 1, 2011 episode of Entertainment Live, he was named as one of the biggest breakthrough artists of 2010.
It was announced on May 24, 2011 that he has released a new album entitled "I Lilly Lilly Like It: Ryan Bang Party Party Hits!".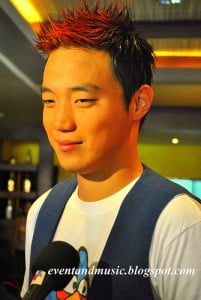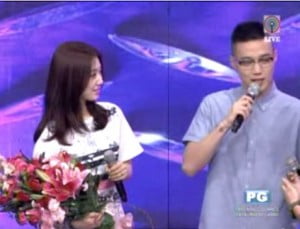 In Showtime with special guest appearance of Korean Actress Park Shin Hye
| Year | Title |
| --- | --- |
| 2011 | I Lilly Lilly Like It: Ryan Bang Party Party Hits! |
Winner, Best Reality Game Show Hosts "The Whole It's Showtime Hosts" - 26th PMPC Star Awards For TV 2012

2012 PMPC star awards for tv as best male celebrity/ showbiz oriented talk show host
______________________________________________
______________________________________________
DREAM TEAM SEASON 1 - 2002
(Done in Mactan Island Cebu and Villa Escudero)
2002 Dream Team I in Villa Escudero (with Rain)
_______________________________________________
_________________________________________________
KOREAN CELEBS INVADE BORACAY, THE PHILIPPINES
MANILA, Philippines - A bevy of Korean TV and movie personali- ties had lots of fun time in Boracay last week, savoring the many delights the island offers, including scuba diving and learning how to surf. The surfing lessons were done in a wave pool called Tsunami that mechanically pro- duces waves and is now one of the most ex- citing features in Boracay, which was recently named by Travel and Leisure Magazine, no less, as the top resort island in the world.
The happening was courtesy of Crown Regency Resort and Convention Center, the latest high-end hotel in the island, where the Tsunami is only one of its many water-based attractions. The resort also provided luxury accommodations for the visitors. The surfing lessons were conducted by coaches from the Philippine Surfing Academy, the exclusive concessionaire for all surfing activities in the resort and the largest and only internationally certified and accredited surfing school in the country.
No doubt the best-known to Filipinos among the Koreans was Kim Seung Hoon, the strikingly charming star of some of the most popular Koreanovelas shown on Philip- pine TV, including three of the longest-run- ning: Full House, East of Eden and My Girl. The Take 2 segment of Full House ran for 36 weeks and made Hoon quite as popular among Filipino viewers as some local TV personali- ties. It also helped Koreanovelas lord it over in viewership ratings.
The younger celebrities included Ji Chang Wook, who has arguably played the widest range of characters among his gen- eration, including that of the Korean-Amer- ican speed skater in Smile, Dong Hae that had a fantastic 159-episode run, unheard of even in Korea; Yi So Jung, the beautiful star of Dreams and Tazza, both of which were among the highest-rated TV series in Korea, quickly propelling her as one of top Korean superstars; Jung Dong Jin of A Man Called God and Just Love fame, who is regarded as one of the handsomest Korean actors and has such a huge global following that he is known even in Poland where his dramas are popular; the 22-year-old and much- admired Kim Si Woo, who has starred in such teledramas as Love Rain and the Secret of Keu Keu Island.
Star-billing the group was one of Korea's best-known and most controversial movie stars, Kim Si Hyang, whose nude photograph — which, according to her agency, was "inadvertently" released from her cell phone to a popular nudie website — became the most sought-after online item in the country. Its popularity may have prompted her to produce a book with dozens of her photos displaying her beauty in native glory. She has become the male Koreans' icon of all that is desirable in a woman.
Choi Jong Jin is classed in Korea as a "movie maker" as he not only acts, but also directs and edits TV dramas. He also directed the music video of Fallen, which was featured in the drama Fair Love. The music video went viral, significantly increasing Fair Love's view- ership.
On the other hand, Park Go Eun is a celebrated cellist who ventured into acting when she was asked to play a — what else? — cellist in a fictional documentary called Ensemble, which tells the story of a number of new classical artists in Korea and which stars many of them. Ensemble was one of the top features at the 2012 Busan International Film Festival.
Kim Sun Hyuk is now in his early 40s but still in demand in Korean TV and movies. His most recent film, Life is Peachy, as well as his recent Koreanovela Pretty Mom, Pretty Woman were box-office and TV hits, respectively.
The Philippine Surfing Academy's owner, Paolo Soler, is the first Filipino to be certified internationally as a Level 1 surfing instructor and is himself a TV personality, having been a model, product endorser and former host of a number of TV shows such as Probe Pro- duction's Gameplan and the music TV show Txtube, which aired on GMA. He now hosts iConnect on Channel 4, which keeps growing in popularity due to its social media content.
Soler is also the concessionaire of the wave pools of Club Manila East, a water park situated in Taytay, Rizal and brings students to natural surf sites all over the country. In the past three years alone, he has taught over 6,000 students, as young as four to as old as 63, to surf.
To Soler, the interest of the Korean celebrities to learn how to surf in Boracay foretells the growth of surfing education tourism in the country, something he has worked on for roughly seven years now. He predicts, "The Koreans are here; expect the Australians, Chinese, Japanese and the nationals of Southeast Asia, as well as European countries to come soon. It's not only because we have the best surfing coaches in the region — and these are not only those who teach in my school but also those in many good surfing schools throughout the archipelago — but also because we have some impossibly beautiful, exciting and very challenging surf spots that are hard to resist. To paraphrase a slogan, surfing is really more fun in the Philippines."
The way the Korean celebrities enjoyed it, it certainly is.
_____________________________________________________
_____________________________________________________
Upcoming Korean drama shoots scenes in Cebu
Majority of the scenes here were shot in Imperial Palace Waterpark Resort and Spa, a five-star hotel located in Barangay Maribago, Lapu-Lapu City, Cebu. Other shooting locations will be in Carbon market and a mining site.
According to Wonderful Mama director You-Hae Yoon, the plot requires the story's main characters to embark on a family and business trip to Cebu.
"You have a nice beach, and it's very accessible since we have many direct flights from Korea to Cebu. We were very interested with this nice resort, Imperial Palace, especially their royal suites. The scenes we are shooting here will cover two episodes," the director said. Some of the previous dramas he helmed were King and I, Two Wives, Three Sisters and I Love You.
Described as a heart-warming family drama, Wonderful Mama revolves around a self-made businesswoman (played by 48-year-old veteran actress Bae Jong-ok) who went from operating a little marketplace to owning multi-million buildings.
She is a rich moneylender with three kids, but is tragically diagnosed with early-onset Alzheimer's at the height of her success. Before she totally succumbs to dementia, she makes it her mission to teach her immature, vain and arrogant daughters the ways of the business and the importance of family.
Wonderful Mama is set to premiere on SBS this April 21, airing on Saturday and Sunday evenings for 50 minutes per episode. There will be 50 episodes in total, with the Cebu scenes appearing on the fourth and fifth episodes.
Imperial Palace's sales manager Anita Kim and Director of Sales and Marketing Ryan Cho said they plan to invite Korean productions to shoot in Cebu at least two to three times a year.
When asked why he thinks Korean series are so well-loved in other countries, the Philippines included, director You-Hae Yoon simply said, "We are enthusiastic and dynamic with our work, and we often show the diversity in Korean culture."
SBS is a private national South Korean television and radio network that airs a variety of entertainment programs ranging from informational, comedy, music, reality, talk shows and auditions. The network's dramas have been part of the "Korean wave" exported to many countries across the world. A few dramas from the network that have enjoyed high viewership include Lovers in Paris, Trap of Youth, Brilliant Legacy, Rustic Period and Temptation of Wife. (FREEMAN)
(
My Take:
This is the same as the story of My Splendid Life (Taiwanese version, starring Jerry Yan and Yedda Chen)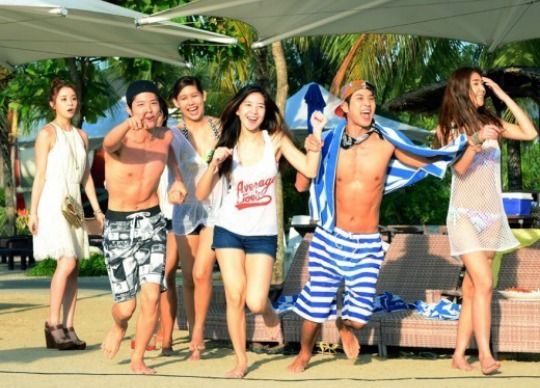 ______________________________________________
______________________________________________



15 Minutes Exposure of Davao City in the Korean


Film "No Breathing" (노 브레싱)
Beuresing
", the romanized version of the word "
No Breathing
" is the title of the upcoming Korean film. And what's so special about this movie? Oh well, a 15 minutes part of this movie will be shot in the most beautiful city in the Philippines-
DAVAO City
. Among the first choices of location for shooting are Manila, Cebu and Davao. The film producers chose Davao City because they were impressed with the vast natural richness and the cleanliness of Davao City, and I will so much agree with that fact. It is indeed the right and the best choice.
"No Breathing" is a story about rivalry over love and achievement. It is about the two swimmers competing for the top spot in the national team. However, the situation becomes more complicated when they found out that both of them fall in love with the same girl. This is about love, friendship and competition. The movie topbills big Korean celebrities like Lee Jong-Suk, Seo In-Guk and Park Jeong Cheol.
There are so much to be proud about Davao City that 15 minutes could be not enough to showcase the greatness of the city. But of course, it is already a big thing and something to be thankful of to the Korean producers for choosing Davao. In that 15 minutes exposure, here are my unsolicited suggestions for locations.
They have been filming every day in different parts of Davao. One of the locations used for the film is the Pearl Farm Beach Resort.
Besides Lee Jong-suk and Seo In-guk, other cast members in Davao are Shin Min-chul and Park Jeong-cheol.
On August 6, Seo In Guk shared the above picture and
tweeted
, "
I'm going to Davao, Philippines to shoot the movie. I'll have a pleasant journey~ :).
"
Seo In-guk (left) is familiar to Pinoy (short term for Filipino) viewers as the young Charlie in the Koreanovela "Love Rain", which airs weekday mornings on ABS-CBN. He also re-appeared in the series, this time as Kenneth,
the rocker
nephew of Charlie.
Lee Jong Suk (left) meanwhile was part of another Koreanovela, "Secret Garden" which was aired in the Philippines in 2011, & "I Hear Your Voice" in 2014.
The Korean cast and crew were given a grand welcome dinner by people from
the Department
of Tourism in Southern Mindanao. According to DOT XI
Regional Director
Arturo "Art" Boncato in his
Facebook Page
, the 83-man Korean cast and crew were accorded simple, hearty and heart-filled Filipino/Mindanao/Davao reception. (Photos credit to Mr. Boncato)
With KALUMON PERFORMING ENSEMBLE Davao dancers
SHOOTING AT MARCO POLO HOTEL, Davao City