Jo In Sung and Lee Dong Wook were my very first Korean Celebrity Crushes because of the TV dramas, " Memories in Bali" and "My Girl". Then came Kim Hyun Joong because of Boys Over Flowers.
It was Lee Min Ho who became my Third Korean celebrity crush because of how he represented himself in the drama Perfect Match and City Hunter, and so on.
I used to have all SS501's pictures and videos in one of my previous sites. But because that site did not exist anymore, I had to open a new one for Kim Hyun Joong.
When he joined Boys Over Flowers (BOF), he had his nose lifted. His nose bridge was perfectly aligned. I just do not understand why he had to spread his nose bridge a little more. Now he looks different. Although I understand that he wanted to get rid of the cute image in order to show his manliness and maturity, but I still do not approve of how he currently looks. And the chin?
KIM HYUN JOONG
With the expiration of the contract, Kim left DSP Media, who managed him as part of SS501 and joined KeyEast in 2010.
He debuted as a solo artist with his Korean mini albums
Break Down
and
Lucky
in 2011. He is also a style icon in Korea,
having won several icon awards and a member of the charity football team
FC MEN
.
During his school days, Kim played bass guitar in a band.
However, he dropped out of school when he decided to become a singer.
After
SS501
's debut, nevertheless, Kim returned to school and graduated in 2006.
In 2011, Kim enrolled in Chungwoon University to study stage production management.
He, then, enrolled into Kongju Communication Arts (KCAU) to study applied music in February 2012.
Kim Hyun Joong made his entertainment debut as the leader of SS501 on June 8, 2005, along with their debut album entitled Warning.
Their second mini album,
Snow Prince
was released in late 2005, five months after their debut.
During this time, they also established their official fan club name, "Triple S", and fan club color, pearl green.
The group earned popularity right away as they won many rookie awards after debut.
In fact, SS501 has had their first variety show,
SS501 M!Pick
by
MNET
, documenting their pre-debut days and three months after their debut.
At the same time, SS501 also appeared on the 2006 show
Thank You For Waking Me Up
,
which proved Kim to be a heavy sleeper.
SS501 soon promoted their first studio album, which was released on November 10 entitled S.T 01 Now.
Singles from the album included "Unlock" and "Four Chance".
Not only in South Korea, but SS501 also gained popularity in Japan one year later, in 2007, in which they had Mnet's Idol World,
and
The Mission
which showed
SS501
doing various activities in Japan, and missions to learn Japanese language and to capture the hearts of Japanese fans at the same time, just to name a few. A Japanese
fan club
was established with the name "Triple S Japan", which officially debuted on March 25, 2007, when SS501 had their first official meeting with the club.
The group at this time released their Japanese single
Kokoro
, alongside multiple versions, including one with all members and five featuring each member individually.
The single debuted at the 5th spot on the
Oricon
chart, and moved to 3rd spot the next day.
It was also chosen as an ending theme song for an anime entitled
Blue Dragon
.
In September, SS501 released their second single in Japan entitled
Distance
.
Finally in October 24, a month later, a full album was released with their self-titled album,
SS501
.
SS501 also received the "Newcomer Award" by
Japan Gold Disc Award
in January 2008; this was the first time for Korean artists to receive this award.
After their Japanese activities, SS501 returned to Korea with their single Deja Vu, which was released on March 13, 2008.
Soon after, their third Japanese single was released on June 18, 2008 entitled
Lucky Days
.
In May 2008, Kim joined the cast of
We Got Married
along with
Hwangbo
in episode 9. Known as the "Lettuce Couple", they won
MBC
's "Best Couple Award".
The couple made their official exit from the show in episode 38, on December 14, 2008 due to scheduling conflicts with
Boys Over Flowers
.
In 2009, SS501 released All My Love, Solo Collection mostly consisting of solo songs by the members, for whose promotion SS501released a mini drama music video, in which Kim was one of the main characters,
and
Rebirth
.
In September 2009, during promotional activities in Yokohama, Japan for Boys Over Flowers, Kim was diagnosed with H1N1. He was treated in a Tokyo hospital and was discharged on September 15, 2009. While recovering from H1N1, he could not attend the Seoul International Drama Awards; so his SS501 band mates, Heo Young-saeng, Kim Kyu-jong and Kim Hyung-jun accepted the award on his behalf.
Kim became a spokesperson for cosmetics brand Tony Moly, an established company with numerous branches all across Asia, including Korea, Taiwan and Hong Kong, but ended his contract with Tony Moly at the end of September 2010 and continued to be the spokesperson for another cosmetics brand, The Face Shop.
Samsung Anycall Blue

Mighty Mac

Elite Uniform

Lotte Milkshake
Samsung Anycall Haptic Pop

T.I For Men

Samsung Anycall Jet

Dinamic Kin (Coca Cola)

Hotsun Chicken

MVIO

Basic House

I'm David

Tony Moly

Coupang Spring Campaign

Lotte Duty Free
Aeon Heatfact (Japan)
Aeon Coolish Fact (Japan)

Seoul Ambassador to Tourism

Slim Beauty House (Japan)

March 2012 Honorary Ambassador of the United Nations Millennium Development

Centerpole
Year

Award

Category

Nominated work

Result



2008
MBC Entertainment Awards

Best Couple Award


with Hwang Bo

We Got Married

Won

Best Brand of the Year Special Award


with We Got Married cast

Won

2009
45th PaekSang Arts Awards

Male Popularity Award (Television)

Boys Over Flowers

Won




Seoul International Drama Awards

Popular Actor

Won




2nd Korea Junior Star Awards

TV Drama Newcomer Award

Won

Style Icon Awards

Most Popular Icon

Won

Yahoo! Asia Buzz Award

Korea's Top Buzz Male Artist

Won

Taiwan's Top Buzz Korean Artist

Won

Asia's Top Buzz Male Artist

Won

2010

Mnet 20's Choice Awards

Most Influential Star

Won

Sky Perfect TV Awards

Best Dresser Award

Won

Style Icon Awards

Popularity Award

Won

Yahoo! Asia Buzz Award

Hong Kong's Top Buzz Korean Artist

Won

Taiwan's Top Buzz Korean Artist

Won

The Best Search Asia Buzz Award 2010

Won

MBC Drama Awards

Male Popularity Award

Playful Kiss

Won

2011
MTN (Bloomberg TV)

Best CF Model

Won

Style Icon Awards

People's Choice Award

Won



13th Mnet Asian Music Awards

Best Male Solo Artist

Break Down

Won



Yahoo! Asia Buzz Awards

Hong Kong's Top Buzz Solo Artist

Won

Taiwan's Top Buzz Solo Artist

Won

Korea's Top Buzz Solo Artist

Won

Asia's Top Buzz Solo Artist

Won

2012
Allkpop Awards

Best Solo Artist

Won

Asia Song Festival

Best Asian Artist

Won



Mnet K-Pop Idol Championship

Gold Medal

Won




Miguhui Awards

Most Popular Overseas Singer

Won



Yahoo! Asia Buzz Awards

Hong Kong's Top Buzz Solo Artist

Won




Taiwan's Top Buzz Solo Artist

Won

Asia's Top Buzz Solo Artist

Won

Most Popular Artist of the Decade

Won

Tower Records' K-Pop Lovers! Awards

Single Daesang (Grand Prize)

Heat

Won




2013

5th Okinawa Movie Festival

Creator's Factory Best Actor Award

Lucky Guy Music Video

Won



Year

Song

Program

2011

Break Down

Lucky Guy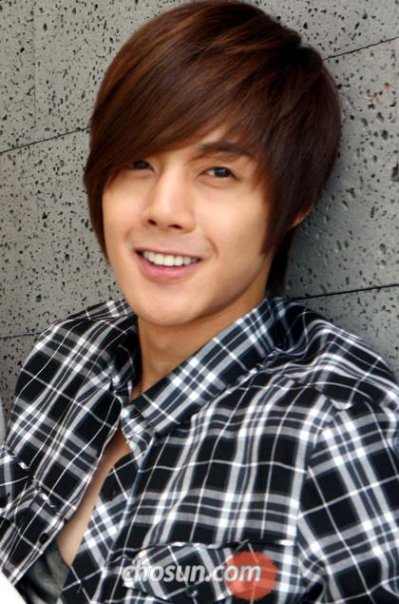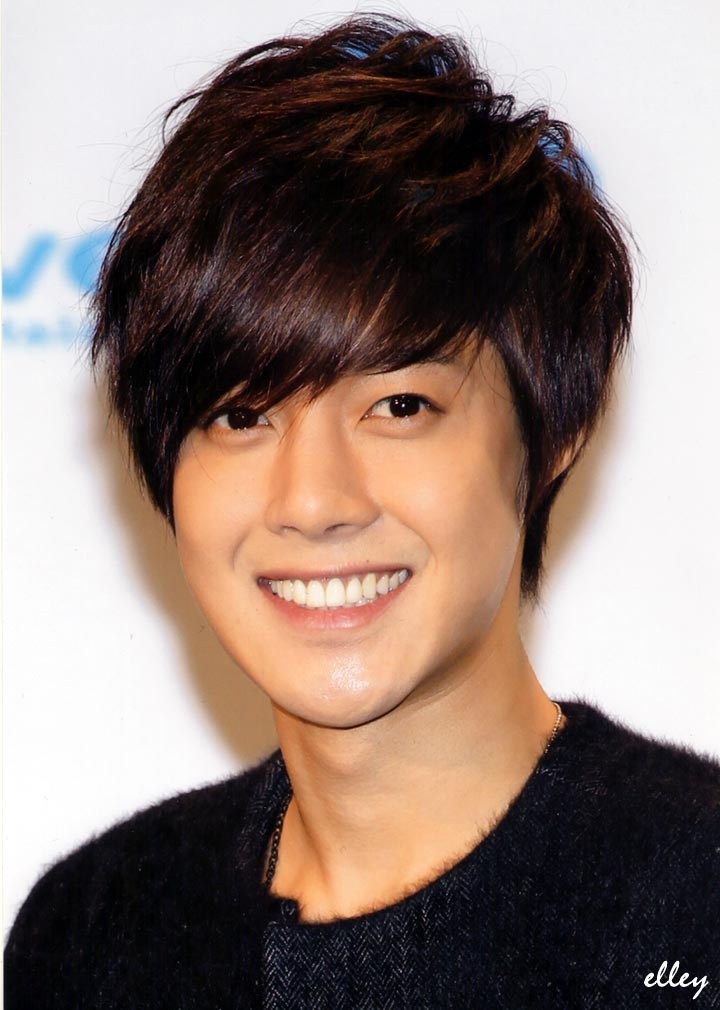 Hyun Joong said, most people anticipate from him to be soft like Ji Hoo sunbae but he wanted to break away from that image. He wanted to show the maturing side of young person changing to a manly image, and he doesn't want to be called pretty boy anymore. Hyun Joong also said that in real life his real self is closer to the image from the Break Down music video. And this time it's Baek Mir image who is a real tough man that is closest to Hyun Joong's real image. It just seem like time changes so fast, specially to those fans who might have first seen him only this year after watching BOF, which majority of my readers are.
As soon as he decided to be a soloist, and took his turning point, Hyun Joong was a rebirth in his career life. He has now been facing a new phase of his career life for the better, I would say healthier than ever since he can now get some regular sleep, eating healthy food, having the right active life and well organized working environment. Hyun Joong now is well equipped in facing larger demands on his presence and he feels a much better person as he matures his goals are getting higher. He keeps on improving himself, he doesn't content himself with what he can do at present but rather prepare himself for what he can so for the future.
The cute sleepyhead woke up with his dreams coming true as what he is currently facing at this stage of his successful career. He had grown up in a fine young man who is stronger than ever, Mr. Sleepyhead, Kim Hyun Joong!
KeyEast media statement as Hyun Joong moved in to the company in 2010 and to summarized the statement, the company shall groom Hyun Joong for global market. So far both Hyun Joong and KeyEast has been doing a very good start as far as popularity boosting is concern. KeyEast may have stake a huge investment on Hyun Joong's projects as I have read the company's financial annual report, and revenue returns resulted in a good start. In all fairness, another artist may have fill in some gaps represented by Kim Soo Hyun as he too made a good success start with lesser investment schemes but Hyun Joong still puts in to a bigger slice of the pie. Apparently his popularity boost is much higher.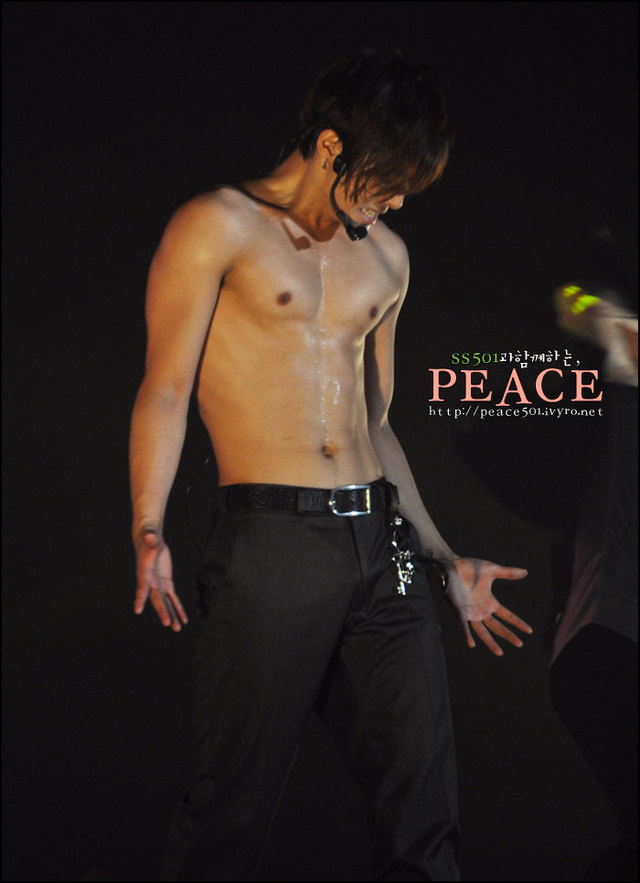 _________________________________________________
_________________________________________________
Kim Hyun Joong has been a commercial model since he had started his career with SS501 until at present. He has been an official endorser of many products from clothes line to cosmetic products and officially represents the company he signs for product endorsement. The more popular an artists gets the more likely endorsements he receives from various prestigious companies.
Being a commercial model is not as easy as it seems, to be posing for pictorials and choosing the most attractive photos and make it to huge billboards and posters that we see within the commercial areas where people flocks. There's a responsibility on the commercial model that the endorsing company considers, specially the most popular stars. Since the commercial model represents or endorses a product, he also carries the name of the company. A maintained good reputation is important to these companies. It's not only the beautiful, the handsome faces that matters but also his star popularity.
At the same time being a product endorser is not just signing for a contract term to represent the product, KeyEast and so with Hyun Joong do consider the quality of the product he is endorsing. Specially the most sensitive one which is the cosmetic products. Whatever is attached to his name reflects to him personally and vise versa. If the product is not good and consumers buy the product it may also somehow damage his name being the endorser. KeysEast has the responsibility being his agent in protecting Hyun Joong's name. In terms of Commercial endorsement for Hyun Joong, it's KeyEast who decides whichever that will be good for Hyun Joong.
__________________________________________________________
__________________________________________________________
_________________________________________________
_________________________________________________
_________________________________________________
_________________________________________________
HIS ALBUMS
He stated that the longest album he had ever produce was Kim Hyun Joong's first album Breakdown which took him a year to finish the entire album. But it's worth it because the result was remarkable, in Korea it rank no.1 for three consecutive weeks, in Taiwan it was placed on platinum record, in Japan it gain the gold record for Kiss Kiss which was included in the album Breakdown.The song Marry Me which was also produced by Steven Lee that was never been intended for competition nor sales since it's Hyun Joong's Christmas present to his fans also ranked to the top at YouTube as it gained high number of viewers for its music video on its first day viewing.
PLEASE, BE NICE TO ME
(First Single)
BREAK DOWN
LUCKY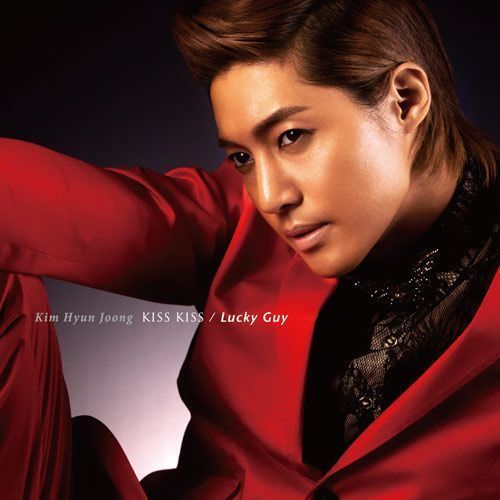 UNLIMITED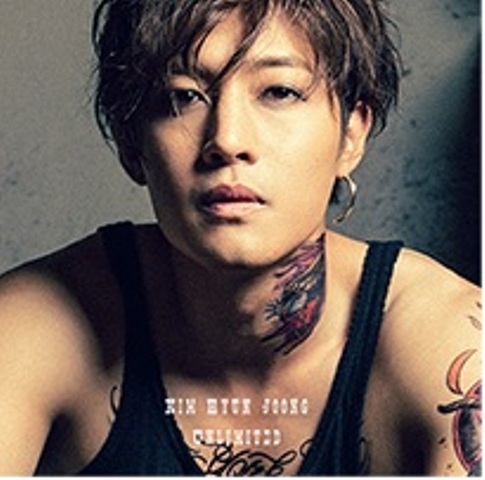 LUCKY GUY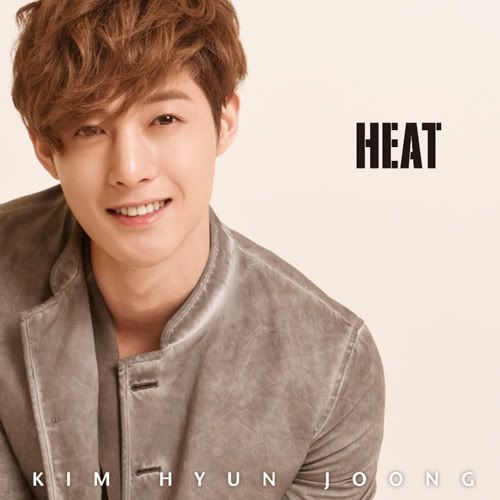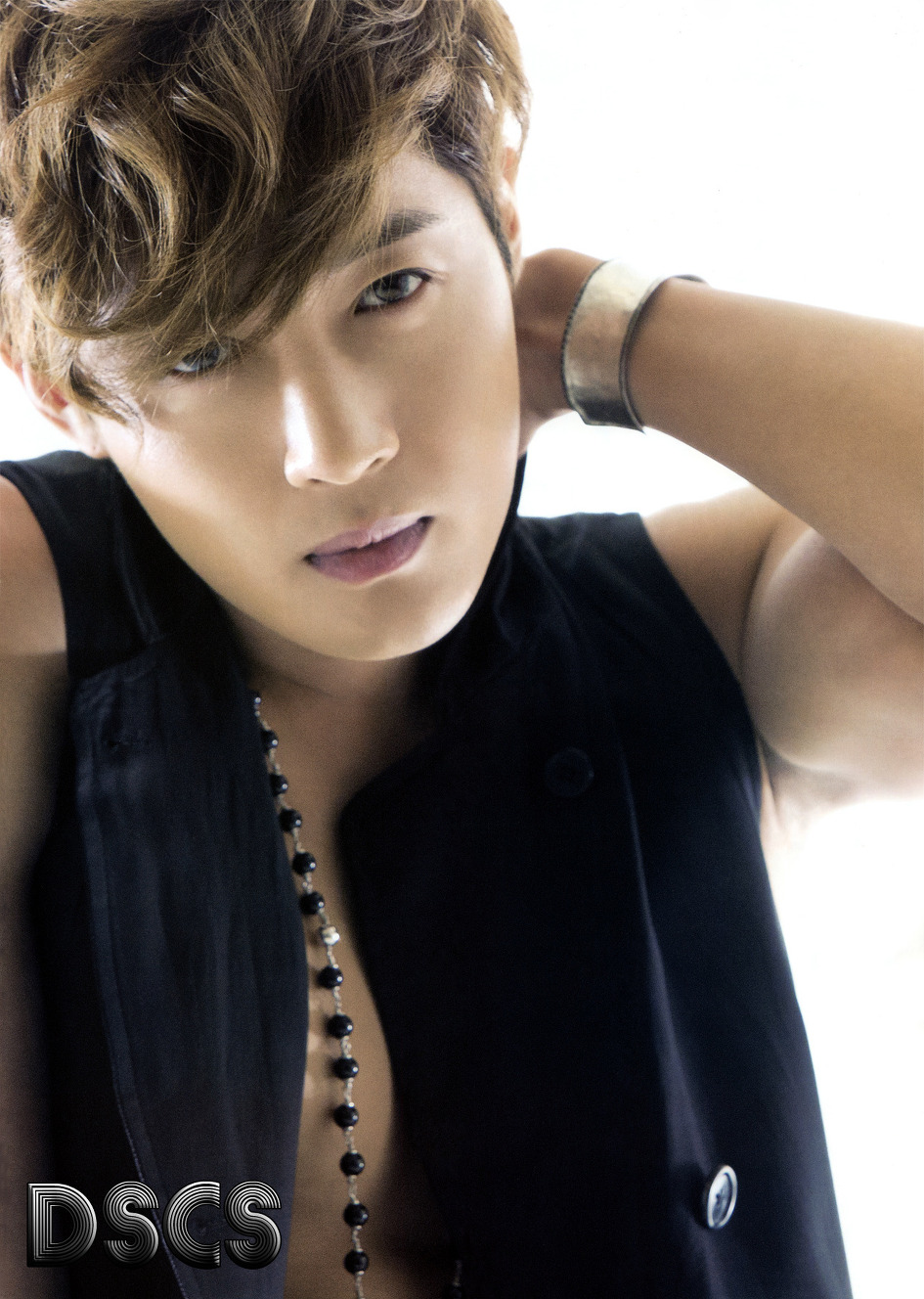 Heat
Do You Like That
Creep
I'm Your Man
Marry Me
TONIGHT
Capuccino
KIM HYUN JOONG Release photos from his upcoming Japanese Single Album
Kim Hyun Joong teased the release of his upcoming third Japanese single Tonight with photos from the album.
Key East released through a press release on May 2 photos from Kim Hyun Joong′s upcoming single.
"Images from Kim Hyun Joong′s album, to be released in Japan on June 5, have been revealed. The photos show his strong and powerful charms," the release read.
The photos show the main still and a few covers from the five different versions of the album.
In some photos, Kim Hyun Joong sings in a simple yet classy suit, showing off his more stylish and charismatic side.
Another photo shows him standing in a pop art-like setting with vivid colors, while yet another has him perched on a motorcycle in leather.
Kim Hyun Joong′s third single album Tonight will contain three songs, including the title song Tonight and a track titledCappuccino. All three songs are in different genres.
I
n the meantime, Kim Hyun Joong is busy preparing for the album, and has been appearing in the SBS variety show Barefooted Friends.
ROUND 3
I think these tattooes are just Henna Tattooes
_________________________________________________
_________________________________________________
COVERS
_________________________________________________
_________________________________________________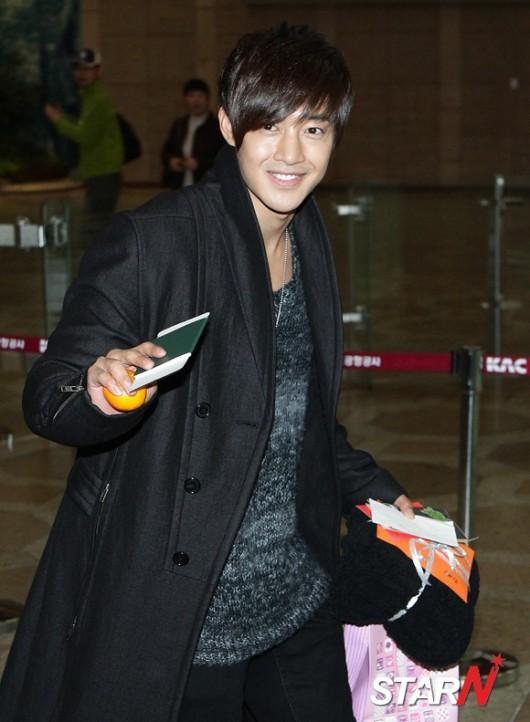 In Peru
In Peru
__________________________________________________________
__________________________________________________________
TV GUESTINGS
X-MAN SHOW
HAPPY TOGETHER
BAREFOOT FRIENDS
BAREFOOT FRIENDS
For more than a year at last we have seen Kim Hyun Joong in the small screen as he was one of the cast of a local TV show the Barefoot Friends. This show was being filmed in different countries in Asia and so far the show casts had reached Vietnam and Indonesia. I have not done that much updates pertaining to this show, but by first impression seeing from the first batch of photos of Hyun Joong from Barefoot Friends he looks happy and seem to be enjoying the location shoots, but I can't deny it he looks tired. Well who wouldn't be after his series of concerts, then here he goes filming for a TV show, so that's quite understandable.
_________________________________________________
_________________________________________________
Kim Hyun Joong's wax figure revealed to have cost $186,000 USD
He previously had measurement done for a figure to be displayed at Madam Tussauds Busan. Madame Tussauds Busan said, "Starting from December 21st, we will be holding Kim Hyun Joong's wax figure on display."
Madame Tussauds Busan had previously displayed wax figures of Bae Yog Joon, Nichkum, and President Lee Myung Bak, but this is the first time that Madame Tussauds Busan had chosen Kim Hyun Joong for a figure. The figure displayed is wearing Kim Hyun Joong's outfit from his Asia Tour, and even has accessories he wore during the performance that were donated to the museum.
The figure was built after 500 measurements were taken, and the total cost of the figure was said to be 200 million KRW (approximately $186,000 USD). Madame Tussauds said, "The fact that there are Korean celebrities and famous figures in the 13 Madame Tussauds all over the world means that there is a lot of interest in Hallyu stars. Kim Hyun Joong especially is a leader in spreading hallyu globally. He wrapped up his Asia Tour successfully and ranked #1 on Japan's Oricon Charts."
Tip: Muriel source: allkpop by: jennywill
WINNING AT YAHOO ASIAN AWARDS
__________________________________________________________
KIM HYUN JOONG IS READY TO SHOW OFF HIS ABS FOR HIS UPCOMING DRAMA
"GENERATION OF YOUTH"
Kim Hyun Joong didn't need a stunt man for the action scenes with his fighter figure and determination and went shirtless to show off the fruits of his labor.
He shared,
"At first, I tried to make the most sculpted body I could but as I thought about it, I realized there was no exercise equipment and protein supplements in the 1930s that we have today. That is why I just stuck to eating meat and vegetables and made a healthy body in a realistic way. So although you may think 'it's not that great of a body' as you watch my scenes, I hope you will keep in mind that I toned my body in consideration for the generation of the drama."
"For 'Generation of Youth', rather than using a lot of wire-like special equipment for the action scenes, we used our own bodies to clash with one another to fight. As much as my bruises increase after each filming, I think you will be able to feel the realistic action of the 1930s."
'Generation of Youth' is a romantic noir drama set in the 1930s centered around young fighters and their story of love and friendship. It will premiere this week so make sure you tune in to catch the scene above and more!
_________________________________________________
_________________________________________________
_________________________________________________
_________________________________________________
_________________________________________________
Kim Hyun Joong stated: Love is a feeling in which both counterparts like each other, isn't it? I goose-flesh to define love it seems to be too demonstrative and is so disgusting a man and woman like each other, they love each other and that's all. I dislike a kind of definition such as immortal something ect. Simply we can say love is mutual affection. As for me the ideal woman is modest and smart. Besides, she is not gad around and cares only for me. I am not concerned whether she has double eyelids, it's enough the merely looks pretty, cute and I don't mind whether she's tall or short.
Question: What kind of woman do you dislike?
KHJ: Well, the kind of woman who goes out with men randomly and goes barhopping with men.
Question: Do you believe in love at first sight?
KHJ: Yes I believe so, I tend to fall in love at first sight, it's my ideal style of love, ignoring her character and the way of talking, I used to be stunned by just looking at her. The moment when I was stunned might be a fateful encounter. I believe in love at first sight and I also experienced, I admit that.
I want to go about woman whom I like first. Thus, I will take care of her with heart and
hand. Meeting a woman who likes me first, I may not feel strong charm for her. I need to meet a woman I like first. I want to take care of her more than she does to me. My style of love is to make her feel happiness. If I have to take either love or friendship I will take love. I know there might be some people who take friendship. Let me tell you an extreme allegory, if my wife and my close friend are drowned in water, I will help my wife without hesitation, sorry for my friend though.
MARRIAGE: When I made my debut I said I would marry if I turn 30yrs old. At that time i thought it was far into the future. But thinking that I'm pushing to 26yrs old I realize that the age of 30 would come soon. So I postponed the age to marry to 40!! But if I happen to encounter a good woman I should marry. If I say work is more pleasant than marriage, it seems to be a lie though. i like work very much, I am happy now at this moment I want to enjoy the present happiness a little more. I will marry after enjoying the present happiness. Thus, I will be happier later, because I like kids, I like to have two boys and two girls is the best.
Question: How long can you wait for a date?
KHJ: Probably for three hours. Seven hours is impossible waiting over four hours I will be irritated little by little. Well, I don't think the birthday is special, so I don't want my lover to take great care specially on my birthday, rather I like a woman who takes care of me as if everyday is my birthday. Besides I like to do things for others.
In a talk show, Hyun Joong discussed his high school days that went like this:
Host: How was your high school days and studies?
KHJ: I can be counted as the student who affects results of the class.
Host: So you're saying your results weren't good? So why don't you say it directly?
KHJ: But I'm not that bad. I've still got nine other classmates placed behind me!!
Host: Were you a diligent student? Did you ever cut classes?
KHJ: Sometimes I come to school just to play ball, and fails to attend my classes.
Host: Didn't your teacher notice your absence?
KHJ: No, I stole the attendance booklet of my teacher and throw it at the gap space of the school elevator doors!!
Host: Didn't your teacher found out what you did? How was the attendance booklet recovered?
KHJ: Yes they found out and the booklet was recovered, when the school elevator was renovated!!
At least he's being honest!! Hyun Joong related that he's playful, doesn't want to attend his classes and is more interested in playing soccer than to attend to his class. But he does not admit that he was poor in his academics despite the fact that he seldom attend to his class, since there are students behind him who are even poor in academic standing than Hyun Joong!! He will never lie just to give you a good impression about himself, he would rather be honest about himself now, than finding out later that he's not what he appears to be! And with that, the more I liked him!!
Hyun Joong may not be studious simply because he's not interested in his studies but because he wants something else for himself. But this does not mean he's not smart. Intelligence is not only seen from books, being smart is simply having enough degree of common sense and apply it to your life. This is how I see it from Hyun Joong. His reasoning, convincing power and way of thinking for me is enough to say Hyun Joong is indeed smart! And I don't think he would possibly be where he is if he is not smart!
___________________________________________
___________________________________________
CONCERTS & SHOWS
Unlimited
Breakdown
Feel Korea in Brazil & Peru