(YOU MAY ALSO CHECK RECOMMENDED TAIWANESE TV SERIES PART 2)
I am glad that Taiwanese dramas are improving.
I am the type of person that whenever I watch Idol dramas, I stick my eyes over the first few episodes, and if I am always eager to continously watch the entire story, viewing marathon is the only answer for me, and I never intend to watch the last episode in order to give me the suspense. But if I become bored with the plot (in other words, the storyline could be corny, boring, and shallow), I immediately switch to the last five episodes until the end. At least this will keep me from reducing my electricity consumption due to my viewing marathon habits. (><)
I like watching TV dramas episode per episode through viewing marathon on DVD that gives me the anxiousness, curiosity, and excitement to know more of what will happen to the story. That was how I came to like
Meteor Garden(Taiwan)
, and
My Girl,
Save The Last Dance, &
Green Rose(Korean);
and
Green Rose(Filipino version),
also
Pangako Sa 'Yo (The Promise)
,
Tayong Dalawa (The Two of Us)
,
and
My Binondo Girl (Jade), Magkaribal (Rivals), Ina, Kapatid, Anak (Her mother's daughter), 'Wag Ka Lang Mawawala, to name a few
-
the best kind Filipino series for me
. Oh yes, not to mention, there are lots, and lots of Filipino TV drama series that overseas citizens will surely like and love. Plot & Acting is unquestionable & excellent. Check also the Philippines' Famous TV Series in one of my posts.
METEOR GARDEN I & 2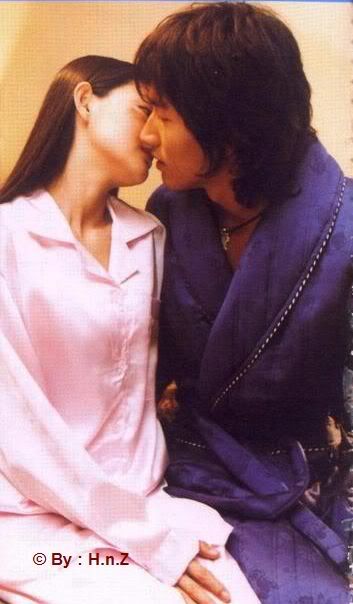 _______________________________________________



This is one of my favorite scenes. Jiro was so darn handsome here, and masculine!!!
The two actually spent more than 3 hours in the water to finish filming the kiss scene. Jiro was choked by water that cause him hiccup, Hyesun cannot help laughing and got NG (Blooper).
Night the robot played by Jiro was reset by Cherry's (Xiao Fei's former Bestfriend) kiss. In order to win Night's heart back, Xiao Fei will challenge herself to learn swimming, but nearly got drowned. Though Night was unfaithful, when he sensed/ detected that Xiaofei was in danger, he jumped into the water to save her
.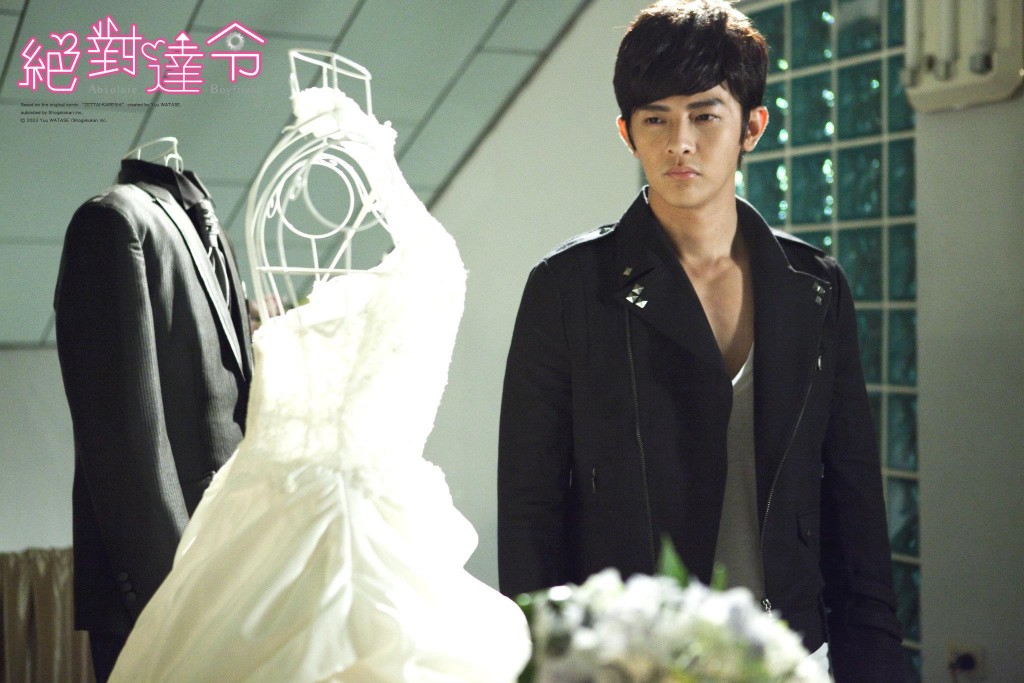 Broadcast
In the Philippines, this drama is reaching a viewership rating of up to over 12% daily and turned to 15% rating during the last week of its airing.
My Take:
Except for Meteor Garden I & II,
I have not liked any other TV Dramas from Taiwan before.
I favor feel good dramas/movies but I still stand by my opinion that I have not liked most of the Chinese TV series or movies because of the way they were conceptualized, scripted, and directed. The stories were not even interesting, and the actors portraying those characters were not very good in acting, let alone acting in a comedy setup. Added by lacking quality in stories and substance.
I am very picky when it comes to stories in a TV drama or Movies, and even for Filipino series and movies, these are not an exception. Not because I am a Filipino that you might think I would always prefer our dramas, unless they have good stories and the actors can really act well, I would not even recommend it to others.
But Lo and Behold! I am more surprised after seeing this TV Drama that shows cute scripting and acceptable actors and their acting. I am referring to the Taiwanese Drama : Absolute Boyfriend, starring Goo Hye Seon (the Korean leading lady in Boys Over Flowers) and Jiro Wang (Taiwanese co-actor in Hana Kimi, It Started With a Kiss, They Kissed Again, and a member of Taiwanese Boyband "Fahrenheit"). The story may just be simple but I never frowned in every scene that I watched except for the fight scenes (Ugh!). What is impressive is that the Korean actress is delivering her dialogues in Korean (but in the series, it has been dubbed into Mandarin) while her co-actors deliver their dialogues in Mandarin. The concept was a very good idea, the leading lady's acting was not affected by the language barrier (since there is an interpreter to explain what she had to do) and they still delivered promisingly.
The story is about a working woman, Xiao Fei, who declares or confesses bravely her interest or liking to each guy she preferred eversince she was in Grade School, but turns out being rejected by them all the time. Until she met a salesman from an extra ordinary company that offers androids secretly to selected lonely female buyers. As a reward for returning the cellphone of the salesman, he handed over his contact card and invited her to visit his company's website.
She checked the website, she got convinced after seeing a model android in the portal, therefore, began ordering a boyfriend possessing all favorable qualities she dreams of him having.
Xiao Fei must now hide the Android Boyfriend, Night/ Nai Te's true nature from everyone. She soon finds herself in a love triangle between Night / Nai Te and her childhood friend Zong Shi when he confesses his feelings for her. As Xiao Fei spends more time with Night / Nai Te, Nai Te starts to develop real human emotions, which allows him to truly love Xiao Fei. Who will Xiao Fei choose as her absolute boyfriend?
I applaud the Writer and the Director of this TV Drama, the story is not dragging and boring though there were some loopholes which were not filled to serve my anxiousness with answers. The comedic scenes are not corny, but instead funny; the actor with the salesman role is naturally funny. Except that the short fight scenes were really, er---very short. The shortest fight scenes I have ever watched (haha!) and not only that, it did not show any effort and fight moves-- at all! Jiro would have passed as a handsome action star, too bad, they did not improve on that part.
But what hit me more to this drama is the last three (3) episodes. When it ended, I wanted to cry but I could not. I was just shocked. Dumbfounded. I did not know how I should express how I felt after it ended. My sister told me to cry it out if I wanted to but I refused, although it was really heart-breaking.
Imagine, all of a sudden, the last episode would hit you badly unexpectedly.
Hopefully, Fahrenheit will visit the Philippines soon. I wonder if BENCH (the famous Philippine apparel brand where the endorsers are mostly famous Filipino actors and actresses and well known Hollywood Superstars with great bodies) would get Jiro as another endorser from Taiwan after Jerry Yan. Two of the members of Fahrenheit had already visited our country when they promoted their TV drama, Romantic Princess. The famous members are very nice --- I can tell!
Go and watch
ABSOLUTE BOYFRIEND
, I highly recommend it. It is not a so-so story for me, though there are still flaws, but at least I have seen a difference in the story, scripting, storyline, and directing. And I predict that Jiro Wang will continue to receive showbiz and modeling offers more. Now that he is in his 30's, it is about time that he gets very good offers that will take him to the next level and be seriously recognized as an Actor and a singer.
I am already his Number 1 Fan!
And I should say that there are some Taiwanese dramas that I have come to like now.
_____________________________________
_____________________________________
"FABULOUS BOYS" TAIWANESE VERSION OF (KOREA'S "YOU'RE BEAUTIFUL" )
This is funny !!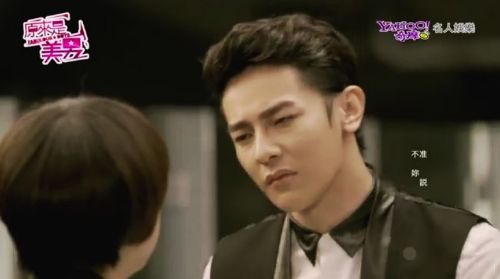 Popular Korean drama
You're Beautiful
is transplanted to Taiwan television screens in the 2013 idol drama remake
Fabulous Boys
. Pop idol Jiro Wang is a natural fit for the role of the testy lead singer of idol rock band A.N.Jell, who falls for his cross-dressing bandmate played by breakout actress Cheng Yu Xi. Up-and-coming actor Hwang In Deok (
KO One Return
) and singer Evan Yo round out this latest incarnation of A.N.Jell.
Jiro Wang and Evan Yo are joined by Pets Ceng to remake the A.N.Jell songs "Promise" and "Still" ("Believe") into Mandarin. Jiro also offers a solo version of "Believe" as well as the songs "Half of Me" and "A Life Time of Waiting." Evan, who plays drummer Jeremy in the drama, contributes "Most Quiet Words" and "Be With Me."

Produced by: Jerry Yan (Actor of Meteor Garden, Hot Shots, Down With Love, My Splendid Life)
My Take:
I p
refer to watch this drama series instead of the original Korean version because I want to be thrilled by the story led by Jiro Wang. And guess what! This is produced by Jerry Yan of F4! And Oh my, oh my, oh my!!!! My heart was in my throat again -- AAAAHHHH!!! Jiro is soooo handsome in the series. There is a feeling of not getting tired of seeing his face in the dramas, and you will miss him more and more. It is a good thing that I did not watch the original Korean version "You're Beautiful" eventhough I know that a lot of those avid viewers who have been saying that the original is the best. Taiwan's Fabulous Boys has two (2) handsome, not boyish-looking actors that both match the cute leading lady's package.
Jiro fits the character he portrayed, added by another handsome Korean/Chinese actor, Hwang In Deok as Xin Yu, as the second lead. Jiro portrays a famous handsome lead vocalist of a boy group "A.N. Jell", who also composes and arranges the group's songs. An OC or Obsessive Compulsive guy. He is most of the time cynical of other people, females are not an exception. But has always been kind and a gentleman whenever he sees anyone getting hurt or is in need of help. As for the leading lady, Cheng Yu Xi as Gao Mei Nan/Gao Mei Nu (Gemma), 'though she may be shorter in height and does not seem suitable for Jiro's total package especially if without makeup but still cute. However, she turns into a fine, cute lady when dolled up and made up and becomes suited for Jiro's big brother appeal.
Yes, you may say that the plot is just the same as the other dramas like this that you have seen (I am not sure if it is true because I have not seen the original). But as for me, as the story progresses, I cannot help but gets "
thrilled to the bones
". And I have heard the lead actors and actress' fine and soothing singing voices when they sang live in the drama. No doubt Jiro's voice is really good specially when he sang live at the end of the episode. I really like those episodes where he gave his kisses of endearment with the lead actress, and the last episode. The last episode is quite the same act as in his drama ToGetHer with Rainie Yang but this drama's last episode is more thrilling.
As always, Jiro is a natural born actor, that is why I call him Taiwan's Prince of Romantic-Comedy-Light Drama. What I only notice is that he is really having a hard time crying but he can be able to make his face and his eyes look really sad, and almost teary. How I wish to see him do action and learn from Jackie Chan or Jet Lee or Chou Yun Fat, and to be able to act dramatically like Jerry Yan or Sam Wang or Ming Dao, perhaps like our best Filipino actors like Piolo Pascual, Jericho Rosales, Coco Martin, and Gerald Anderson.
One more thing, I also noticed that actress, Wang Si Ping, who portrayed the character of a hypocrite popular actress Liu Xin Ning, was wearing an outfit (in Episode 8 in this 2013 drama) same as with our Filipino dramatic actress, Angelica Panganiban, who had worn it in ABS CBN Star Magic Ball last 2012.
The original creation of Ellie Saab worn by Filipino dramatic actress, Angelica Panganiban in 2012

The black gown from Ellie Saab paired with diamond earrings. Ellie Saab is a Lebanese Fashion Designer and has dressed up Royalty and celebrities.
I am recommending that you watch this drama even if you have already seen the original Korean version. You will appreciate this, too.)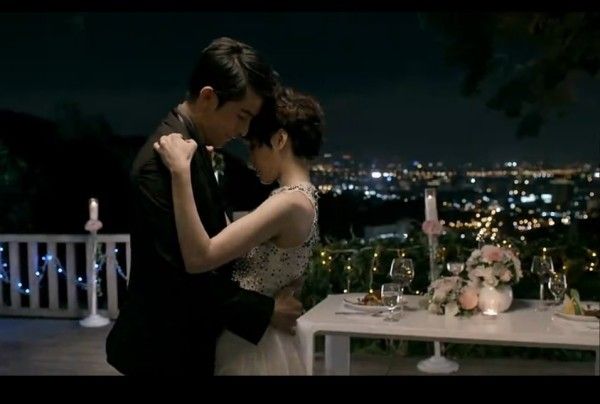 Fabulous Boys
(
Chinese
: 原來是美男) is a 2013 Taiwanese romantic comedy drama television series. It is a remake of the South Korean drama
You're Beautiful
. The original version aired in 2009 and starred
Park Shin-hye
,
Jang Keun-suk
,
Jung Yong-hwa
and
Lee Hongki
. It stars
Jiro Wang
,
Cheng Yu Xi
,
Hwang In Deok
and
Evan Yo
as the main casts.
Taiwanese version of Korean Drama "You're Beautiful". The management company o the idol group A.N. JELL insisted on adding a new singer to the group as the lead vocalist, Tai Jing's (Jiro) voice was hurting. However, the new member, Mei Nana (Chen Yu Xi), had to go to the States to repair a botched eye job just before signing the contract. His agent came up with the idea of having his twin sister, Mei Nu (also Chen Yu Xi), to stand in for him and pretend that she was her brother. The two of them grew up in an orphanage and Mei Nu, who was all set to become a nun, agreed to this charade as she did not want to spoit her brother's chance at fame which would make it easier to look for their mother.

Shown in the Philippines starting in October 2013.
______________________________________________
______________________________________________


DRAMA GO! GO! GO!
Drama Go Go Go is a romantic comedy that centers on the messy, but sweetly satisfying romantic life of 30-year-old female scriptwriter Wang Ming Ming. During a writer's block, She crushes on the lead singer of the no longer popular duo HE, an idol by the name of Eason. On a whim, Ming Ming decides that Eason will be the perfect candidate for the lead role of her drama. And he and his manager is eager to take it to increase his waning popularity. Except Eason is quite possibly a terrible actor, and pretty soon is in danger of getting written off the drama when the lead actress threatens to quit. To ensure he doesn't get written off, he starts trying to seduce Ming Ming, hoping that by dating the screenwriter he can stay on the drama.
My Take:
This is a different kind of story, the woman in her 30's, is torn between finding and trusting love between younger men and older men. Because the life of a celebrity is complicated, her relationship with an actor is affected.
This story should have the title of "It's A Small World" because every character in the story is related to each other, and the center of intrigue happens to be the famous actor and his scriptwriter. I like watching this because it is new, it is fresh, and crazy! Catch Jiro do a few action stunts. It suits him. And in every angel, Jiro is super duper handsome! (I am not being bias).
This drama is worth watching every episode until the end.
Opening theme : Our Script (Wo Men De Ju Ben, 我們的劇本) performed by Jiro Wang
Ending theme: I Should Love You (Wo Ying Gai Qu Ai Ni, 我應該去愛你) performed by Jiro Wang
China : 3 Novemver 2012 (Hunan Broadcasting System)
Taiwan : 26 March 2013 (TVBS)

Japan : 23 April 2013 (Asia Dramatic TV)

South Korea : April 2013 (CJ)

Singapore : 8 May 2013 (Mio TV Chennel)

Malaysia : 8 June 2013 (Astro Chennel)
_____________________________________________
_____________________________________________
MOMO LOVE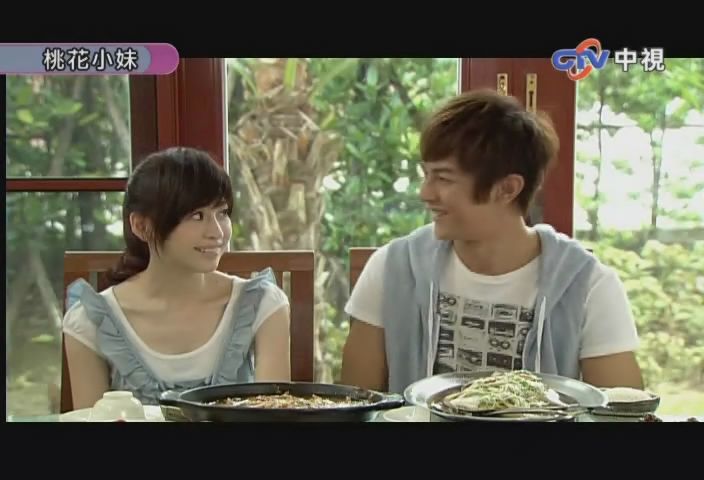 Tao Hua (Cyndi Wang) is the youngest, and only girl, in a family of six children. Her four eldest brothers: Chen Qi (Ken Chu) a news weather anchor, Chen Cheng (Gaby Lan) a fashion stylist; Chen Zhuan (Ding Chun Cheng) and Chen He (Godfrey Gao) are twins. They are afraid that their place in her heart will diminish if she is to fall in love, they set stringent guidelines on whom she can date. They also force their youngest brother, Yu Yi (Wong JingLun), to care and risk his life to protect her at all times and resort to making Yu Yi stay in high school for an additional year in order to protect Tao Hua.
Shi Lang (Jiro Wang) recently moved into Tao Hua's area and attends a school nearby with high academic standards. Shi Lang and Tao Hua meet on a rainy day, during which Tao Hua falls in love with him after he gives her his umbrella, thinking that he has a big heart. Until Shi Lang comes into the picture, no guy has passed all of the guidelines set by the brothers. Despite Shi Lang's clean track record, the brothers are still unwilling to let go of their sister. They also "hire" Xue Zhi Qiang (Calvin Chen) to distract Tao Hua from Shi Lang, believing Zhi Qiang's lie about being in love with Yu Yi. They even go as far as to write up a script for a date so that Tao Hua will hopefully fall for Zhi Qiang, which results in confusion and sadness for everyone. Not only is Tao Hua hindered by her brothers, but she is also competing for Shi Lang's affections with his childhood friend, Gong Hui Qi. The two main conflicts of the story consist of Tao Hua's struggle to prove that she can be independent as well as whether or not Shi Lang likes Tao Hua.
Tao Hua
The youngest sibling in a large family, Tao Hua has grown up under the care of her brothers because her parents are away. She has never been in a relationship and struggles to woo Shi Lang. Her personality is childish yet sweet and innocent, which comprises her main draw factor. Tao Hua's athletic abilities are superior to those of Hui Qi. In fact, Tao Hua has learned judo from a young age, beating both Shi Lang and Zhi Qiang in combat despite her slight frame. While she has been wooed by many admirers, her brothers have "taken out" all the guys who have not met their requirements. In order to be in the same school as Shi Lang, Tao Hua takes the entrance exam to transfer. Eventually, Tao Hua, Yu Yi, Zhi Qiang, and Hui Qi are the four students selected to enter the school.
Shi Lang
Shi Lang has many achievements under his name in academic and athletic areas. He is the first to successfully meet the standards of Tao Hua's brothers, yet the brothers seem to find him inadequate for an unspecified reason. His handsome looks and kind heart make him very popular among the girls at school, yet he does not seem to have any girl friends outside of Tao Hua and Hui Qi. While he looks strong outwardly, Shi Lang struggles to decide his own feelings for both girls. His warm personality is tempered by his shyness. As the story progresses, it becomes apparent that he has feelings for Tao Hua; eventually, he gathers the courage to face his emotions.
Hui Qi
Hui Qi is Tao Hua's main competitor for Shi Lang's affections. She has known Shi Lang from a young age and believes that she is his future bride. She often fakes sickness in order to grab Shi Lang's attention from Tao Hua. Hui Qi seems to be developing a relationship with Chen He, although her feelings are ambiguous at best. Hui Qi has had poor health since a young age and cannot compete with Tao Hua athletically. Hui Qi is very ambitious and "declares war" on Tao Hua openly. Yu Yi falls in love with Hui Qi and she kept on rejecting him, but in the end she accepts him.
Zhi Qiang
Zhi Qiang began liking Tao Hua after seeing her resilience and perseverance in pursuing Shi Lang. He uses various antics as to win Tao Hua's heart. Like Shi Lang, Zhi Qiang is also admired by many girls at school. While Shi Lang seems to lack the courage to tell Tao Hua of his affections, Zhi Qiang is very open. Zhi Qiang wins the support of Tao Hua's brothers by pretending that he really does not have any feelings for Tao Hua. He teams up with Hui Qi and the four brothers to separate Tao Hua and Shi Lang. Zhi Qiang is hot-blooded and romantic. Zhi Qiang's father is the director of a large television company and is actually Chen Qi's boss. His father then uses his position to indirectly forcing Tao Hua to become engaged with Zhi Qiang. In the past, Zhi Qiang was faced with the problem of keeping a girlfriend because of his aging father's wish to have grandchildren.
Yu Yi
Yu Yi is actually quite gifted, but as the youngest brother, he feels inferior to his brilliant brothers. He desires to have a relationship with a girl, currently hoping for the girl to be Hui Qi. Yu Yi's life has been plagued with difficulty due to his brothers. The brothers use Yu Yi as a tool to spy on and protect Tao Hua. While Yu Yi's problems stem from Tao Hua, Tao Hua is the only one who understands him and tries to help Yu Yi. In order to protect Tao Hua, Yu Yi had to be intentionally held back in school and now is delaying college to go to school with Tao Hua yet again.
Shi Xue
Shi Xue is Shi Lang's cousin and takes care of Shi Lang when Shi Lang's mother died, as well as comforting him when he was young. She initially disagreed Shi Lang to be with Tao Hua as she felt that Tao Hua is too dependent of her brothers. Shi Xue later fell in love with Chen Cheng, Tao Hua's second brother.
__________________________________________________________
ToGetHer
Mars (Jiro Wang) is a superstar whose popularity went downhill after a series of negative publicity. His finances went into red alert and he had to find a new place to live. He ended up renting a place from Mo Mo Rainie Young), his homebody landlord. He befriended her and her childhood friend Jia Sen, a swimming captain with the intelligence of an 8-year-old. (source: dramawiki)

This was a surprisingly a good drama. It's quite a simple love story. Mars (played by Jiro Wang) is a celebrity whose company has put him on hold. He ends up in financial straits and has to rent a room. Momo (played by Rainie Yang) and her sister end up being the landlords (landladies?), but they don't realize that their tenant is Mars (his real name was used on the lease agreement which was handed in by his manager). This causes problems at first because Momo and Mars go to the same university (he's attending on company orders during his "laying low" period) and she really is not impressed with him at all. He is arrogant and quite vain.
Unlike many dramas where the seemingly mismatched pair end up together, Mars and Momo's relationshio is not real extreme. While they disagree and argue at first, it's not completely unrealistic. It's a relatively subdued "hate" relationship. Being a romance drama though, their "hate" relationship. Being a romance drama though, their "hate" does eventually turn to love.
Love rivals... well sort of. Unlike most dramas, the love rivals in this drama are not villains and are not murderously jealous. For about 2 or 3 episodes Ivy, Mars' old flame, comes into the picture. While she does want to get back together with him she elegantly bows out when he rejects her. The other love rivals is Jia Sen (played by George Hu), he is Momo's best friend. He has the maturity and cognitive level of an 8 year old. But he is an amazing swimmer : winning medals and even being scouted by a coach in England. He is a major supporting character in this drama. While he does hate Mars and has trouble coming to terms with the fact the Momo does not "love" him ( other than as a friend), he eventually in the end to make peace with both Mars and Momo.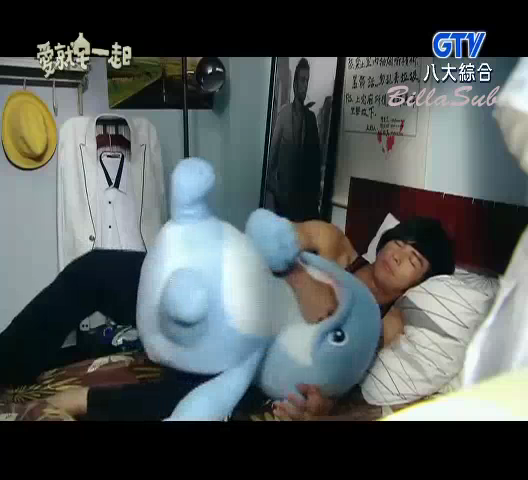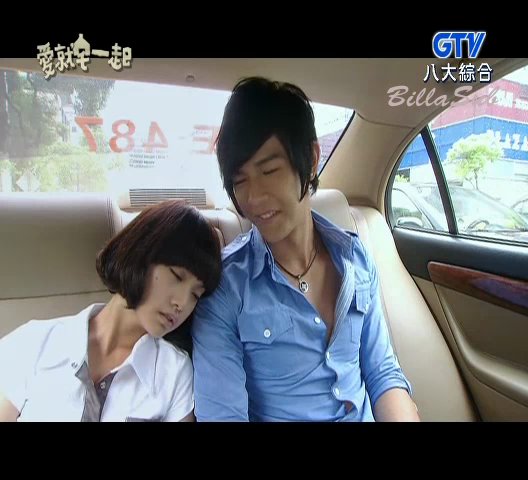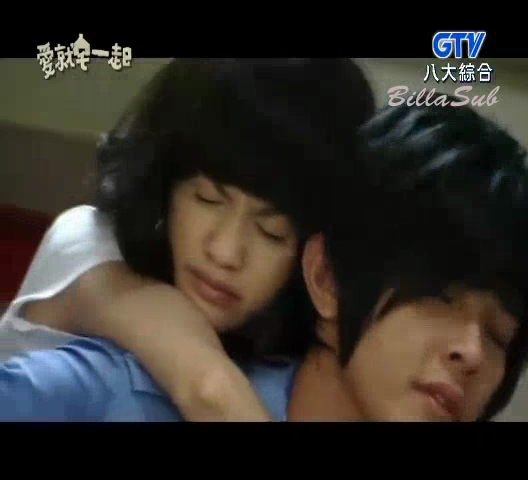 My Take:
I just wished that Ranie's (Momo) hair in the drama had been changed after the makeover so she would be more suitable for Jiro's character and status as a famous celebrity. I thought maybe because Ranie had to portray how the character in the manga really looks like.
George Hu did a great performance as a mentally challenged individual. I also admired him for being a very good swimmer, I wonder if he had represented Taiwan in a swimming competition in a world sports competition. I remember Filipino romance-dramatic actor, Gerald Anderson, for doing a great job, too, in acting as Budoy, also as a mentally challenged man.


I felt so thrilled with every kissing scene the two had. Seeing Jiro (that manly attitude/behavior that he has) falling for a very simple, much like a provincial girl like Momo (Ranie Yang) is very cheessy.


While seeing Jiro in his portrayal as an artist who is full of himself, I could not help but laugh and say that he is "pompous" and feeling handsome and popular in the story but very kind. I also specially like Jiro whenever he plays the guitar and starts performing as the real Pop Rock singer. And as a Pop singer who can also dance. O-M-G!


Compare to the previous Jiro Wang who is known for being a comedian but a very good supporting actor, here is where Jiro Wang is starting to mature, changes and develops physically (without the help of facial enhancements). This is where I can say I started giving him his title as Taiwan's Romance-Comedy-Light Drama Prince begins.
_____________________________________
_____________________________________
Extra: Jiro Wang's Movies
MY BOYFRIENDS
Soon in 2013
THE HOUSE
_____________________________________
_____________________________________
AUTUMN CONCERTO / I LOVE YOU SO
My Take:
I also like this drama because Vaness Wu still gives excitement to me whenever he acts so manly. And the little boy was so smart and cute. However, I just did not like the looong dialogues they deliver in every scene. It is becoming boring and I get too sleepy. I still recommend this anyhow.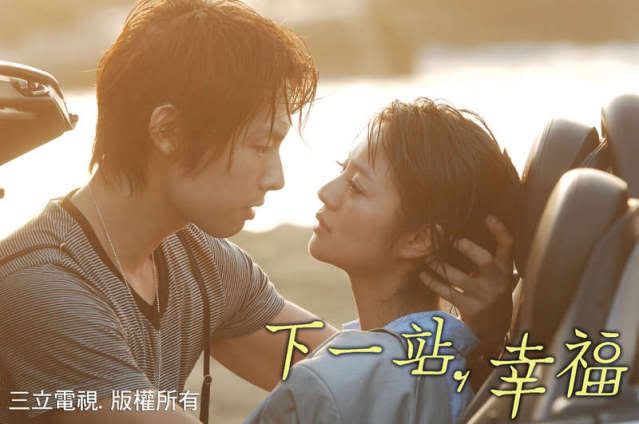 _______________________________________
_______________________________________
Qing Tian-Xian (played by Yedda Chen) lost her father in an accident. Her entire wealth was taken by her step mother Man Yi Lin (played by Weng Hong). She became homeless and later found a job at a restaurant group where she met Yu Hao Liu (played by Jerry Yan). Qing Tian won the the trust of Yu Hao's grandmother, the owner of the company. Wanting to inspire Yu Hao who does not seem to be motivated to run the business, the grandmother announced Qing Tian as the heir of her entire wealth.
Yu Hao & Qing Tian then got into a fierce competition. Meanwhile, the two starts to discover more merits of each other.
Liu Wei (Mainland China) , Weng Hong(Mainland China) , Fang Fang (Taiwan)
My Take:
Yedda Chen showed her very good acting skills. On the other hand, Jerry Yan has also improved his acting as well. It is good to know that this drama has values and I appreciate the story. However, this drama is quite long. There are some scenes that should have been edited in other episodes. I thought maybe the reason why some were not edited or removed is because the production would want the viewers to be able to relate to how each character shows their lifestyle, attitude and characteristics and everyday activities as their life stories progress to a different level.
Jerry cried so much in the drama. Since his personality was like that of a weak child, he really weeped like a child (you can tell that in real life he was really going through a lot of pain, perhaps depression.)
I just felt down while seeing Jerry in his current state in this drama. He had lost weight and quite looked older. I think he was only in his early 30's . He was much better in Down With Love. I even hoped that he could be partnered with actresses who may look pretty and not with cute features and small frames because they do not seem to match his age and looks anymore. If it was Barbie Xu or anyone that are in their late 20's or early 30's. But because of Yedda's great performance and Jerry's immature character and weak personality in the drama, I have greatly appreciated the drama. It is highly recommended.
I had watched the Shining Inheritance or Brilliant Inheritance as Korea's version, but the plot is just the same. I still prefer the Taiwanese original version.
______________________________________
______________________________________
DOWN WITH LOVE
Xiang Yu Ping (
Jerry Yan
), a renowned lawyer, is seen by others as cold and ruthless. After Yu-ping's older brother dies in a car accident he has little choice but take in his brother's two orphaned children, Yu Fei and Yu Ting (their mother having abandoned them soon after their birth). Every nanny he hires to care for them is either scared off by the mischievous children or ends up trying to seduce him. Fed up, Yu Ping asks his secretary, Yang Duo, to find a nanny that meets his requirements. Having lost all their wealth when their mother died and being abandoned by their father after racking up heavy debts; Yang Duo can not ignore the fact that she needs the money and recommends her younger sister, Yang Guo (
Ella Chen
), for the job; assuring Yu Ping that her tomboyish sister will not fall in love with him by lying that she is a lesbian.
My Take:
This is a funny drama and a good story. Jerry is soooo handsome here! And playing the intelligent lawyer fits him well.
At least Ella did not appear too trying hard to act funny because the story and her character is funny. The story is not bad at all though I must say that it has 40% of manga like concept. I like it better than Hana Kimi or It Started With A Kiss or They Kiss Again (I never attempt to watch this story except for Hana Kimi.)
Jerry has always been an actor, he has already proven it after the first few episodes of Meteor Garden I. But I suggest that he should choose his next tv dramas and movies with very good stories, and he has to be partnered now with women close to his age or looks, and not girls. But I think he has already been partnered with the right actress that match his looks and appeal in Unforgettable Love.
__________________________________
I AM STILL WAITING FOR THIS DRAMA TO BE RELEASED
He is so handsome here, and so tall! And I like the haircut!
__________________________________________
Vanness Wu

as Fang Jia Hua 方家驊

Joanne Tseng as Hong Xi En 洪希恩

Michael Zhang as Fang Jia Rui 方家瑞

MC40 as Wei Li 威力
Wang Zi as Wang Zi Yi 王子翊

Hannah Quinlivan as Kai Li 凱莉
Network
Country/Location
Airing Date
Timeslot
SETTV
Taiwan
April 10, 2012
Mondays to Fridays, 10pm
東森綜合台
April 10, 2012
9:00pm (until June 26)
10:00pm (June 27 onwards)
J2
Hong Kong
July 10, 2012
Mondays to Fridays, 7:30pm
星和都會台
Singapore
July 20, 2012
Mondays to Fridays, 7:00pm
MBC
South Korea
September 10, 2012
Mondays to Fridays, 12:00am
Astro
Malaysia
December 27, 2012
Mondays to Fridays, 6:30pm
_________________________________________________
_________________________________________________
THE PRINCE WHO TURNS INTO A FROG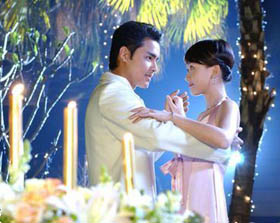 Hong Kong - TVB Jade from 12 February 2006 to 25 June 2006 on Sundays

Japan - DATV from 2 March 2010 on Tuesdays at 21:00 to 23:00

Philippines
My Take:
After watching the first few episodes, I thought that the story was kind of common and boring. True, there are parts of the story that is common like the temporary amnesia, the lead actor starting to live a simple life while in amnesia, feelings began to develop once the memory is back.
At first I would say " Yyyeah..." Next I would say, " The story is fine. " Then suddenly, I would convince myself that "Yes, the story is nice." But as I try to continue watching the series, more and more that I became interested.
I was able to understand the story--- there is actually a story behind a story. There are some corny, likable scenes, funny-corny scenes, jittery moments, moments that will make you smile, cheesy scenes. Despite of all these, I liked it.
Shan JunHao (Ming Dao) is remarkably handsome whenever he wears black suits, with brushed up hair. He can really carry a formal attire so well. He is perfect acting as a strong and smart yuppie businessman and he is very good in acting. In the series, he transforms as an ordinary guy whenever he wears simple, torn clothes or just a polo and slacks. Whenever he smiles, he looks like a teenager. I especially like his acting with Sam Wang when they were having an argument because you can see the natural expression on their faces. I admired it.
Xu Zi Qian (Sam Wang) who I recall was part of 5566 group before he became part of 183 Club (with Ming Dao and the other guys in the drama.) If this drama was shown in 2013, he deserves a Best Supporting Award. He is an amazing dramatic actor. In the beginning, I thought that he could not act that well because there are the first few scenes that he was acting just fine. But as it progresses, I applaud his acting in this drama.
Ye Tian Yu (Joe Chen) is good in her comedic scenes. She can easily develop that emotion until she sheds off those tears from her eyes.
I really, truly, like the drama a lot. Eventhough the actors have been in the industry for a long time, here in the Philippines, we are never familiar with them, until I have watched this drama. For me, they became interesting because they are new and fresh to our knowledge, and the added advantage is that they can really act. I am recommending it and be smitten by Ming Dao and Sam Wang.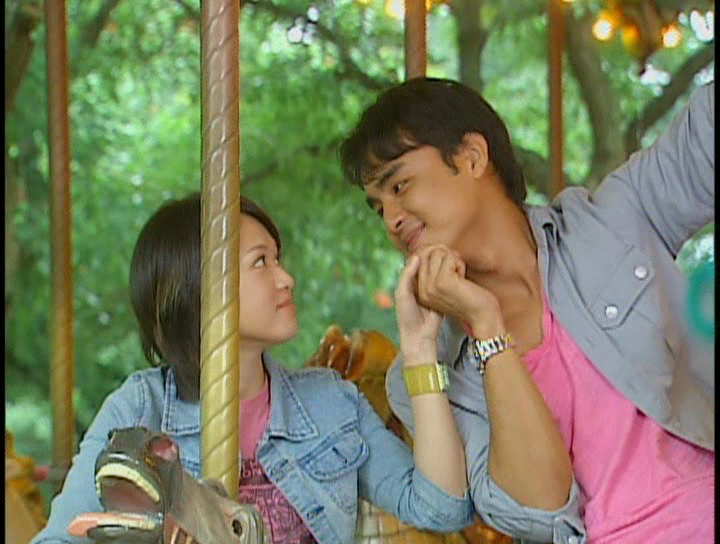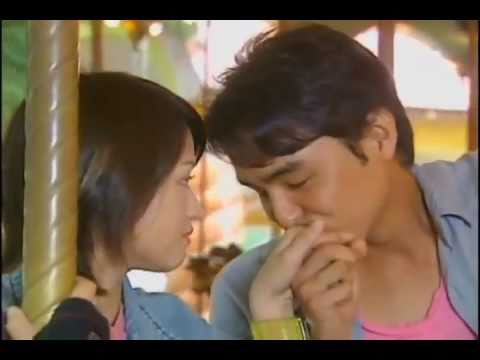 Name: 明道 / Ming Dao
English name: Matthew
Real name: 林朝章 / Lin Chao Zhang
Also known as: Ming Dow
Profession: Actor, singer and model
Birthdate: 1980-Feb-26
Birthplace: Taiwan
Height: 180cm
Weight: 72kg
Star sign: Pisces
Chinese zodiac: Monkey
Blood type: O
Talent agency: J-Star
Ming Dao first started out as a model. Later on he acted as the host of a reality show called Mao Xian Wang (The King Of Adventure). He starred in various music videos, then co-starred alongside Cyndi Wang and Leon Jay Williams in La robe de Mariee des cieux. Most people recognize Ming Dao from Prince turns to Frog. Ming Dao is also a member of the Taiwan band 183 Club, along with 3 other members. The band's music can be heard in the Prince turns to Frog OST and The Magicians of Love OST. Their debut album was released on August 7 2006 which featured 10 songs including their first hit One Umbrella.
Ming was first discovered in 1999 when he took part in television variety show
Guess
hosted by
Jacky Wu
on
China Television
. He went on to model for various advertisements and appeared in several music videos including
Fei Xiang
's "She" and
R&B
's "Love Bubble". Ming also participated in a Taiwanese program
Super Sunday
in 2000
and worked as a spokesperson for
Shiatzy Chen
.
Ming hosted King of Adventure (冒險王) on SETTV from 2002, visiting India, Korea, Egypt,Germany, Namibia, New Zealand, Laos, Guam, Fiji, Alaska, Mexico, Oman, and Indonesiaas an adventure tour guide. In 2004, Ming won the Best Host in Educational Programme at the 39th Golden Bell Awards.
In 2008 he finished filming
Quietly Falling in Love With You
and
Always Smile!
in Hunan, China. In December Ming and Chen Qiao En filmed
Staying by You, Staying in the Sunshine/Taking of You
, accompanied by the Lights, released in 2009.
After his mainland drama was a success, he went back to the mainland and started shooting Wuxia drama as General Wu Gang. Because of the popularity of Ming Dao on the mainland, a huge mainland station (Anhui TV) contracted him as their star. He was paid a fantastic sum to participate in the idol drama Happy and Love Forever with another actress and model Annie Chan. This drama was a huge success and had high ratings. The producer made a sequel but Ming Dao and Annie only had cameo roles.
In 2010, Ming Dao returned to Taiwan and starred with Cheryl Yang in Zhong Wu Yan. Although he was paid a lot less, he decided to do this drama because he did not want his Taiwanese fans to be disappointed.
Mingdao left his agency J Star and along with Miss Li his manager,they established a new agency MID. Other artists who signed on under his agency were Gino and Anthony. He arranged a pictorial book "STAR" which was a big hit.
Because of his popularity, the popular screenwriter and producer Yu Zheng, scheme of beauty, Palace - The Lock Heart Jade was interested in cooperating with him. Ming Dao was offered to play another Wuxia drama. He was interested in this role as it was different. He played as twins one of good person and the other being evil. This drama garnered him huge praise as an actor.
Hot Mom (2013)

Successful Woman's Price (2012)

Angel's Happiness/Happiness of an Angel (2012)

Sheng Nu De Dai Jia

as Adam (Hunan TV, 2012, guest)

Beauties of the Emperor

as Chu Emperor Xiang Yu (2012)

Happy Michelin Kitchen

as Yi Ding Qiang (CTV/Anhui TV, 2012)

Tian Shi De Xing Fu

as An Jie Luo (Hunan TV, 2012)

Tang Gong Mei Ren Tian Xia

as Ming Chong Yan / Ming Yi (2011)

Boy and Girl

(CTV, 2011, cameo)

Chang E Ben Yue

(嫦娥奔月) (2011)

Sunny Happiness

(CTV, 2011, cameo)

Zhong Wu Yen

(TTV / SETTV, 2010)

Happy & Love Forever

as Yin Ding Qiang (Anhui TV, 2010)

Always Smile!

as Liang Yu Fang (Hunan TV, 2009)

Let's Dance

as Yang Rui (TV2, 2009)

Knock Knock Loving You

(CTS, 2009)

Ying Ye 3 Jia 1

as Yang Jia Jiang (2007)

Modern Youth

as Zhou Ji Chun (2007)

Angel Lover

as Yang Tian You (2006)

Legend of Star Apple

as Tao Si (2006)

The Magicians of Love

as Du Ya Si (2006)

Prince turns to Frog

as Shan Jun Hao (2005)

The Doctor (2005)

La robe de Mariee des cieux

/ Heaven's Wedding Gown

as Chen Hai Nuo (2004)

Spicy Teacher (2002)
Close to You / 近在咫尺的爱恋 (2010)
Life of Sentime / 感情生活 (2010)
Music group: 183 Club
Hobbies: Guitar, driving and model cars
Hosted SETTV's reality show 冒險王 (The King of Adventure) in 2002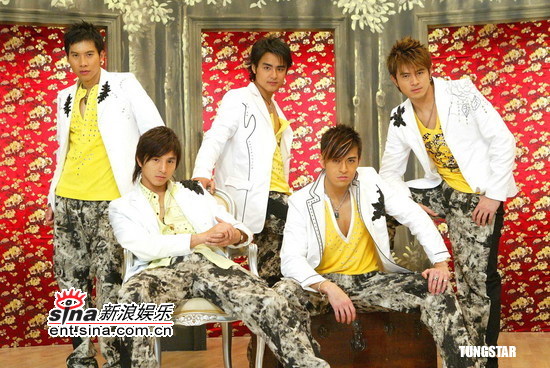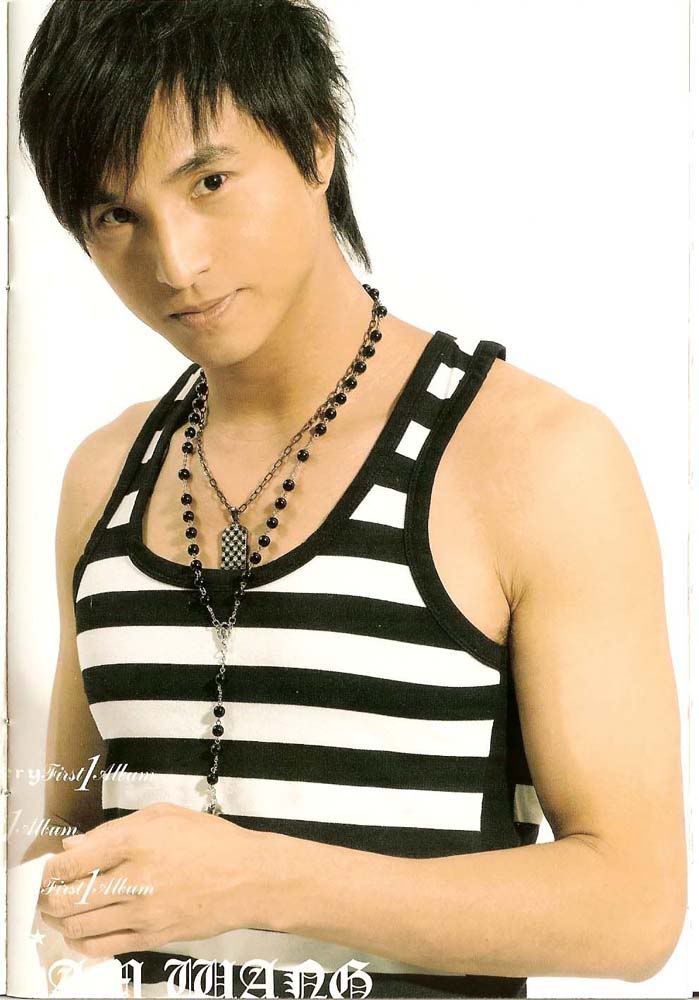 Sam Wang Shao Wei started playing Soccer when the class 3 primary schools started the Soccer program. His achievements in Soccer are equal to those in the entertainment field. He played 13 years of Soccer. Before his 5566 debut in 2002, every Soccer match in Taiwan both big and small, featured Wang Shao Wei on its players list. On June 26, 2002, Shao Wei became the Soccer coach for one of the community activities Soccer teams. Shao Wei showed some kung fu soccer steps. As an artist, he helped improve the positive reputation of Taiwanese Soccer. His managing company (Jungiery) worked with him to help balance his soccer and entertainment activities.
On November 18, 2007, fans helped him celebrate his 31st birthday, and unexpectedly gave him a 2 million dollar Lexus Alphard as a birthday present. Wang Shao Wei turned down this gift, but took a picture of it as a remembrance.
(It is reported that many Wang Shao Wei fans coming from wealthy family backgrounds. An American fan once flew from the US to Indonesia when Shao Wei participated an activity there, and gave him round trip airplane tickets to Hawaii.)
In March 2008 he changed his name from 王绍偉 to 王少偉 (the reading is still the same).
On 16 December 2008, at 3pm, Shao wei launched his first bakery shop, named Uncle Sam. The breads from his shop are imported from US. Besides selling bread, he also sells merchandise such as t-shirts, soft toys of characters designed by him.
In 2009, he launched his second shop- Uncle Sam's Junior, a branch of Uncle Sam's Bakery Cafe.
Year
Title
Role
2011
They Are Flying
2011

牽手

/ Wives
Jiang Hao / 江皓
2009

魔女18號

/ Magic 18
Zhu Yao Wu / 朱耀武
2009

美味赌王

/ '
2008

欢喜来逗阵

/ Your Home is My Home
Shi Mai Ke / 石麦克 / Michael
2007

惡女阿楚

/ Mean Girl Ah Chu
Ling Ping Zhi / 凌平之
2006

剪刀石頭布

/ A Game About Love
Wei Qi Xiang / 韋祺祥
2006

愛情魔髮師

/ The Magicians of Love
Lin Er Qi / 林爾奇/ Richie
2005

王子變青蛙

/ The Prince Who Turns Into A Frog
Xu Zi Qian / 徐子騫
2005

格鬥天王

/ Mr Fighting
(Guest Appearance)
2004

愛上千金美眉

/ In Love With A Rich Girl
(Guest Appearance)
2004

紫禁之巅

/ Top on the Forbidden City
Fire
2003

千金百分百

/ 100% Senorita
(Guest Appearance)
2003

西街少年

/ Westside Story
Gu Tian Le / 辜天樂
2002

MVP 情人

/ My MVP Valentine
Shao Wei / 紹偉
1998

曾經

/ Ceng Jing
Yuen Ming Gan / 袁明剛
_________________________________________________
_________________________________________________
HANA KIMI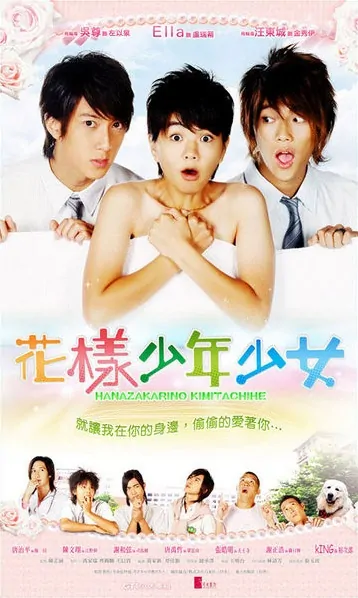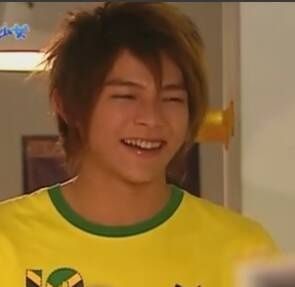 After watching a high jump competition on TV, Lu Rui Xi / Joey (Ella Chen) was so inspired by a jumper named Zuo Yi Quan / Brian (Wu Chun) that she decides to transfer to his school, which happened to be an all-boys school; therefore, she disguises herself as a boy to get accepted. At the school, Rui Xi befriends Jin Xiu Yi / Wesley (Jiro Wang). One day during a friendly soccer match, Joey is knocked unconscious by Xiu Yi. Brian carries her to the infirmary and realizes that Joey is in fact a girl! However, Quan keeps her identity a secret. At the same time, Wesley starts to question his own sexual orientation when he finds himself having feeling towards Joey.
My Take:
Since it was broadcasted in the Philippines in 2006, I only got the chance to watch this drama in full in 2013. Because I miss Jiro so much, I decided to pull out the dvd. I admit, before when i said that I did not like the way Jiro acted here because he was like over acting. I was wrong. His acting in this drama is very good and he is naturally funny because in real life, he is really a funny and lively/energetic person. And since the drama on TV was dubbed in our own language with some english lines / dialogues, the translations are very acceptable; thus, I appreciated the story. However, only the first half of the episodes of the drama was quite good except for the second half because the makers intended to extend the drama, they injected tooo shallow storylines, thus, making me frown and bored. If it's not for Jiro's natural comedic acting, I would not be able to laugh and allowed myself to finish the series until the end.
Ella Chen was also very good acting as a boy, the way she was running, and moving was admirable. And of course, Wu Chun was a standout due to his good looks and charm, and of course, without being shy, he did good in his acting, too. I just did not like the ending, though. It just wasted my time for watching the second half of the drama.
I recommend you watching this if you like to see Jiro, Wu Chun, and Ella's acting.